Half a century ago an incredible journey began when Tony Defries met David Robert Jones aka Bowie. David was at a very low point in his career and was seeking a saviour to help him escape the theatrical mime, vaudeville niche he was trapped in and achieve the rock superstardom he craved. Together they 'sophisticated the Barnum and Bailey routines by adding the gloss of intellectual pretence and the modish exaggeration of theatre'. Melody Maker 1974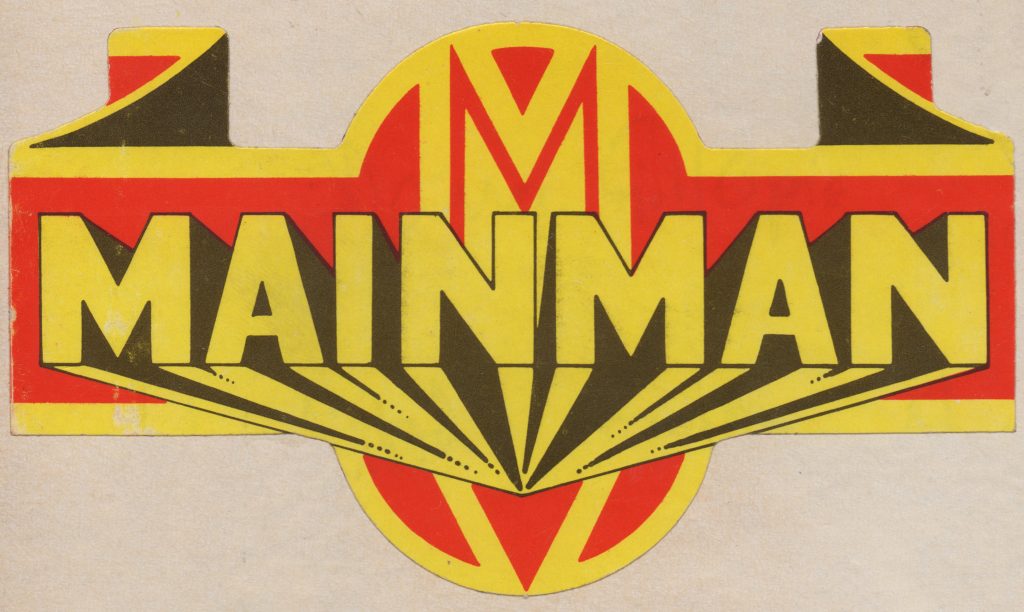 The MainMan group of companies was a first of its kind rights management organization formed by entrepreneur and impresario Tony Defries in 1972, that supported and helped to develop the careers of various artistes including David Bowie, Iggy Pop, Lou Reed, Mick Ronson, Mott the Hoople, Ian Hunter, Mick Ralphs, Dana Gillespie, Amanda Lear, Wayne/Jayne County, John Cougar Mellencamp and many others.
Tony was the first to recognise David's real potential and agreed to work with him. He began by extricating David from his management, recording, writing and publishing contracts and recovering the two Mercury albums Space Oddity and The Man Who Sold the World, which later became the joint property of MainMan and Bowie and subsequently became the sole property of Bowie. As a result David became one of the very few artists, writers and performers who owned and controlled his entire catalogue of work from that era. Other significant recording artists catalogues from that era are owned by major record companies and music publishers. Tony created a unique new structure that would secure future rights ownership and allow David the freedom to explore his creativity while Tony focused on the business affairs.  All of this was possible only because of the broad legal business, music, media , rights and entertainment background Tony brought to the table.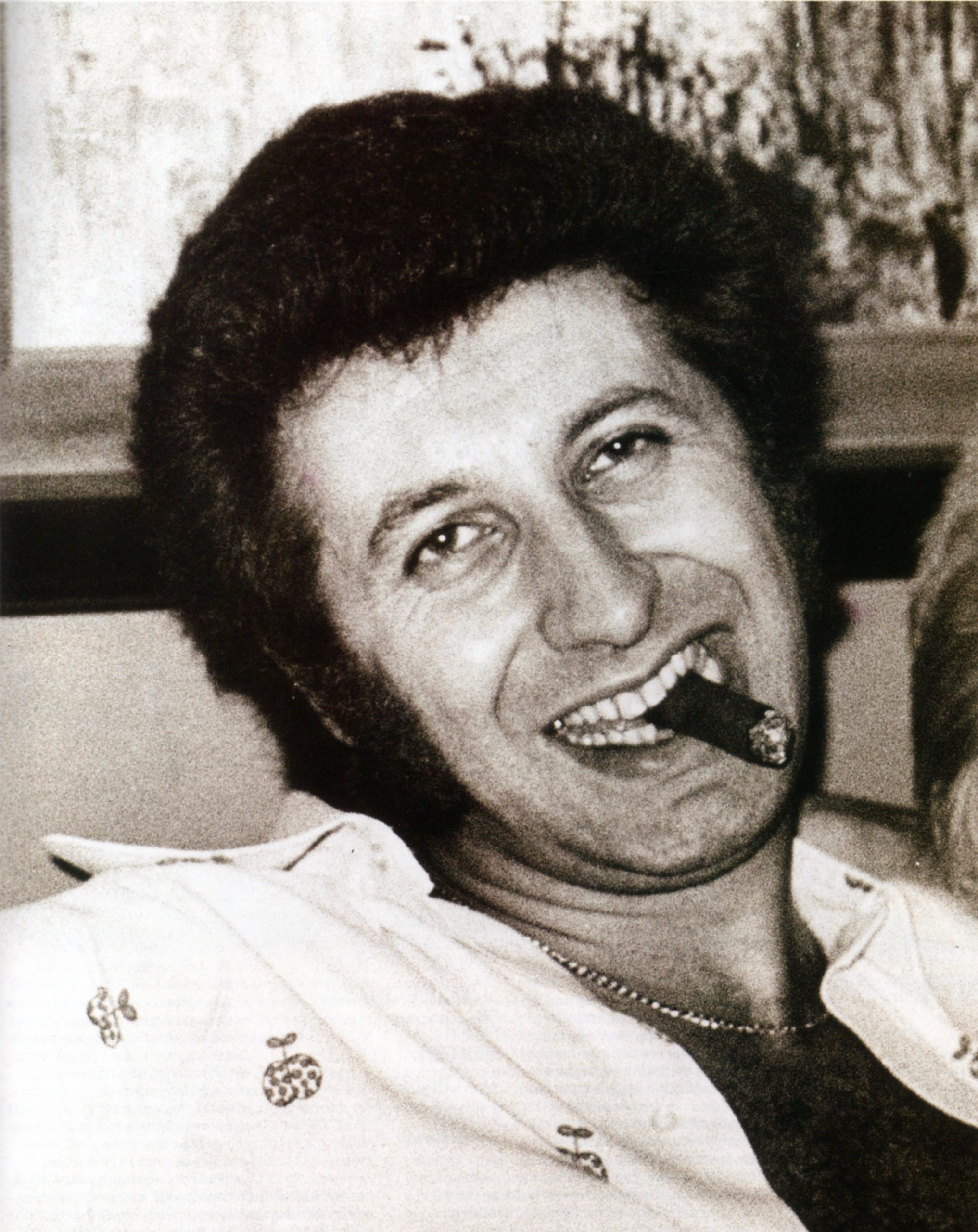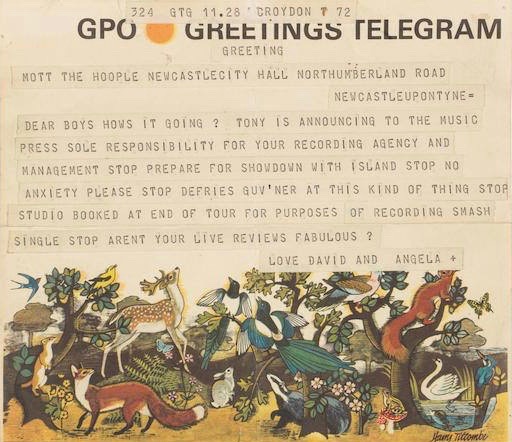 Over the next four years Tony took David from an unfocused dilettante to a superstar with the success of the albums The Man Who Sold the World, Hunky Dory, The Rise and Fall of Ziggy Stardust and the Spiders from Mars, Aladdin Sane, Pinups, Diamond Dogs and Young Americans. While mining a period of creative brilliance Bowie also wrote and produced All the Young Dudes which became a huge hit for Mott The Hoople in July 1972, after which Tony teamed Bowie and Mick Ronson to produce Lou Reed's album, Transformer, which became a huge international best seller. Together Tony and David enjoyed a high octane ride that defined the '70's rock 'n roll excesses.
Tony's career in the music industry began in 1964. While working as a solicitor's clerk for a London based law firm he met and represented acclaimed producer Mickie Most in a number of disputes involving various hit recordings. That same year Mickie was approached by Allen Klein, an American music business manager, who had come to England to try and sign up Mickie, The Rolling Stones, The Beatles and Donovan. Mickie asked Tony to "come and check this geezer out" and that meeting led to the formation of Mickie's own very successful independent label Rak Records. Tony continued working with Mickie for several years, advising him on projects with The Animals, Brenda Lee, Donovan, Herman's Hermits, Nashville Teens, The Seekers, Jeff Beck, Jimmy Page, John Paul Jones, The Yardbirds, Arrows, LuLu and many more. Tony continued to work with Klein on The Rolling Stones and The Beatles until Klein became their business manager, with the exception of Paul McCartney.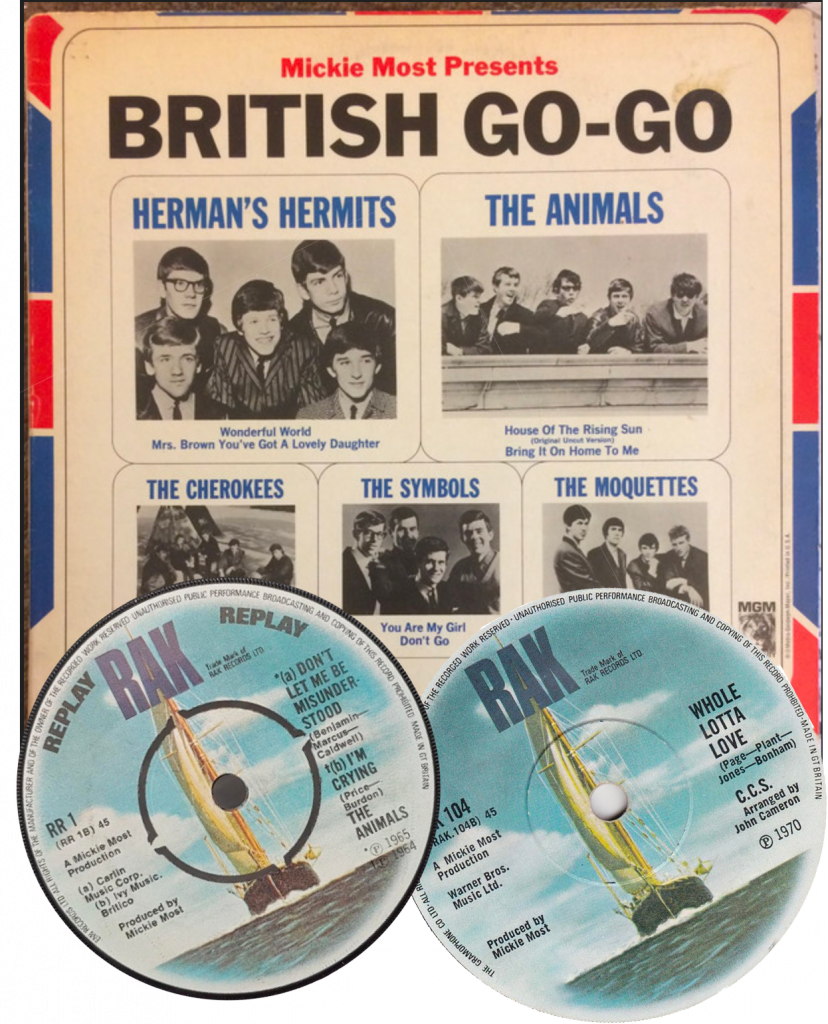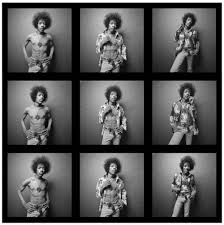 Defries also worked with actors, designers, illustrators, theatrical and television directors, producers, scriptwriters and photographers to resolve their creative copyright and licensing issues. Don Silverstein, an American photographer living and working in London who had taken iconic photographs of Jimi Hendrix, including the insert poster for his Electric Ladyland album. 
They were being used for other purposes without Don's permission. He approached Tony who explained that Don owned the rights to all those photographs that were not taken for or delivered to the record company allowing him to retain his rights and related revenues. Tony was subsequently approached by a group of photographers including Brian Duffy, David Bailey, Terence Donovan and Anthony Armstrong-Jones to assist them and others in resolving rights and related issues. Tony formed what would become the Association of Photographers. He would later commission Brian Duffy to create the iconic concept for the cover of Aladdin Sane and Terry O'Neill to shoot the Diamond Dogs album cover. He also commissioned Justin de Villeneuve to shoot Bowie & Twiggy for the cover of Vogue and when the magazine declined to put a man on the cover Tony repurposed that iconic image for the album Pinups.
 In 1964 Defries and Laurence Myers began working together informally with prominent British performers, producers and songwriters including Mickie Most, Mike Leander, Geoff Stephens, Peter Eden, Barry Mason, Roger Cook, Mike D'abo, Donovan, Roger Greenaway, Lionel Bart, Stevie Marriot, New Seekers, Hollies, Graham Nash, Faces, Small Faces and Tony Macaulay, whose 1970 case against his publishers Schroeder Music Publishing vs Macaulay, led by Defries, was resolved in Macaulay's favour in the House of Lords in 1974 and changed UK copyright law forever. Laurence was an accountant whose clients included Rod Stewart, The Rolling Stones and many other entertainment figures. When they needed assistance with creative property rights Myers would turn to Tony.
Tony and Laurence formalised their relationship in 1969 by creating the GEM Music Group, an independent record label, music publisher, rights management and personal/business management company, unique for the time. GEM's first release was Love Grows Where my Rosemary Goes written and produced by Tony Macaulay and performed by Edison Lighthouse, which topped the UK Singles Chart in 1970. That year Olav Wyper, the head of Philips UK, Bowie' s record company at the time, recommended David to Defries, knowing that David was dissatisfied with his manager Ken Pitt and needed help. Defries immediately realised David's potential, so he arranged the struggling musician's extraction from all his existing contracts and signed him to a personal management agreement and recording/songwriting contracts with GEM. Defries took a risk on an unknown artist. He believed Bowie was going to be a star, made it happen and created a "magical aura, a cocoon in which David could create". Tony would also go on to sign Iggy Pop, Dana Gillespie and Mick Ronson to GEM.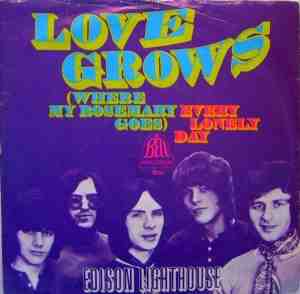 "Defries was somewhere between Fairy Godmother and wicked Stepfather"
Dave Thompson, Mojo 2003
In 1970 Defries was approached by Don Powell Hunter, a manager, producer and songwriter who was the first white manager hired by Motown. Don had co-written songs and worked closely with with Stevie Wonder who had asked Don to look for an independent advisor who could help him improve his situation with Berry Gordy or leave Motown when he turned twenty-one. For the next nine months Defries worked closely with Stevie in secret to explore his options and ultimately arranged for Stevie to recover control of his music, recordings and publishing when he decided to remain with Motown.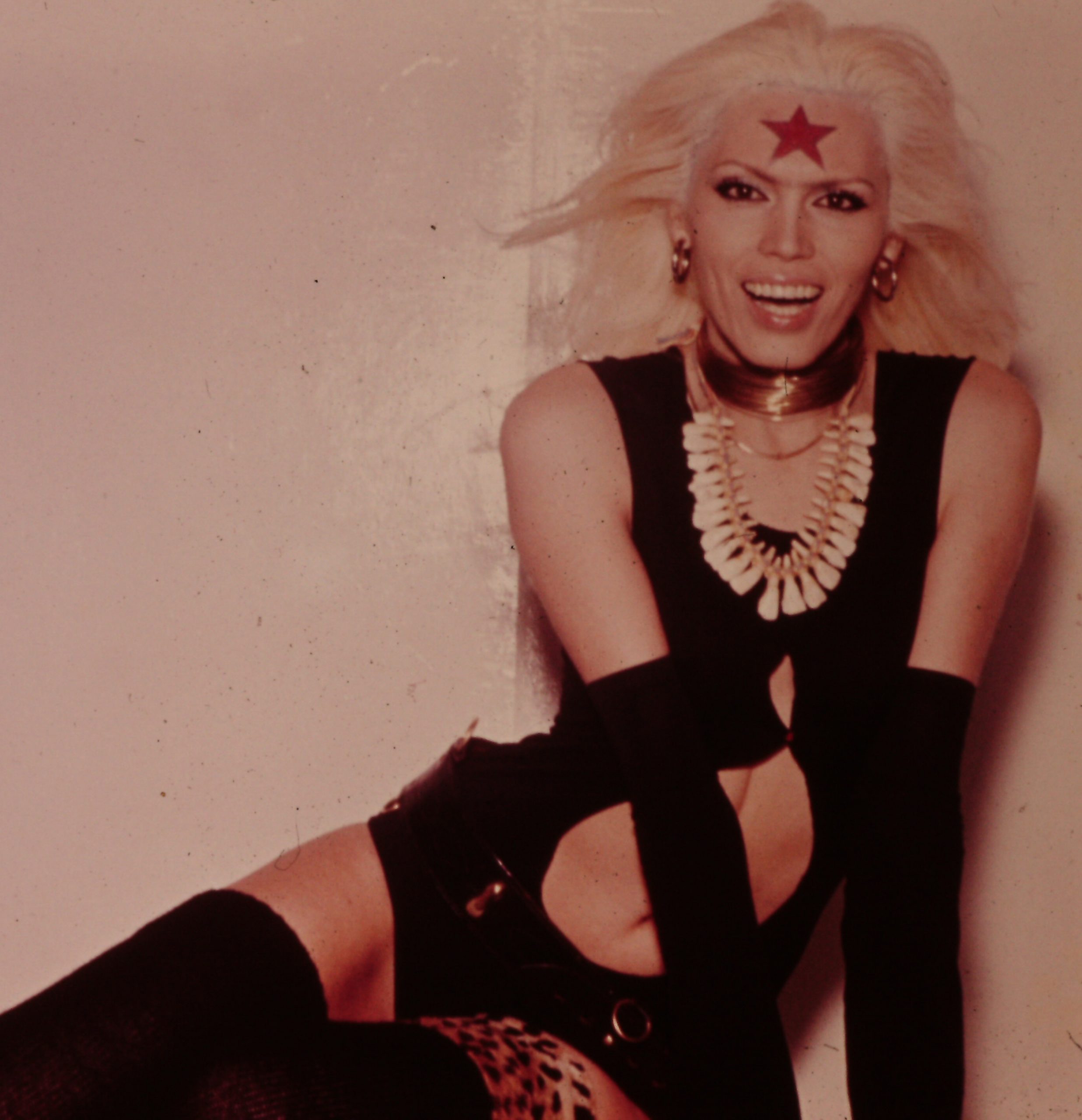 Tony and Mike Leander attempted to revive Marianne Faithfull's career in 1971 by producing a solo album for her called Rich Kid Blues and managing her through a difficult attempted rehab which ultimately failed. The album was shelved and released in 1985 after her breakthrough Broken English album in 1979. In 1973 MainMan produced The 1980 Floorshow at the Marquee Club a famous rock venue in Soho London for a Bowie Midnight Special on NBC featuring Marianne as a nun in a backless costume along with Amanda Lear.
By 1971 Defries had decided breaking Bowie in the US needed a permanent corporate presence and suggested to Laurence that they open offices in New York. GEM had established a significant position in the UK industry and Myers was uncomfortable about risking that in a new US venture so Tony and Laurence reached an amicable agreement. In return for a financial settlement Defries would keep certain artists while the rest remained with GEM. Tony took David Bowie, Iggy Pop, Mott the Hoople, Dana Gillespie and Mick Ronson, forming the MainMan Group of Companies. The original MainMan team was made up of members of Andy Warhol's Factory, including Cherry Vanilla, Tony Zanetta, Leee Black Childers and Jamie Andrews along with photographer Mick Rock.
"Defries could get an elephant outside Harrods in half an hour, if that was what David wanted"
Ian Hunter, Mojo 2003
Tony's vision for MainMan and his aggressive promotional and marketing focus drove David's transformation into one of the biggest rock stars in the world. By 1974 David was enjoying enormous success, but problems caused by his growing reliance on drugs during the recording of Diamond Dogs and the supporting tour caused a deterioration in the working relationship with Tony that would eventually lead to a breakdown in 1975 when the parties reached a settlement that determined the ongoing management of their joint interests. MainMan continued to work with Mick Ronson, Dana Gillespie and Iggy Pop and fostered new talent like Cindy Bullens, John Mellencamp, Sandy Dillon and others.