"Bowie never stopped taking chances. To work for so many years and get nowhere, then find that magical formula with Ziggy, then drop it and produce Diamond Dogs then morph that in to Young Americans was an extraordinary achievement."  Tony Zanetta 'Z'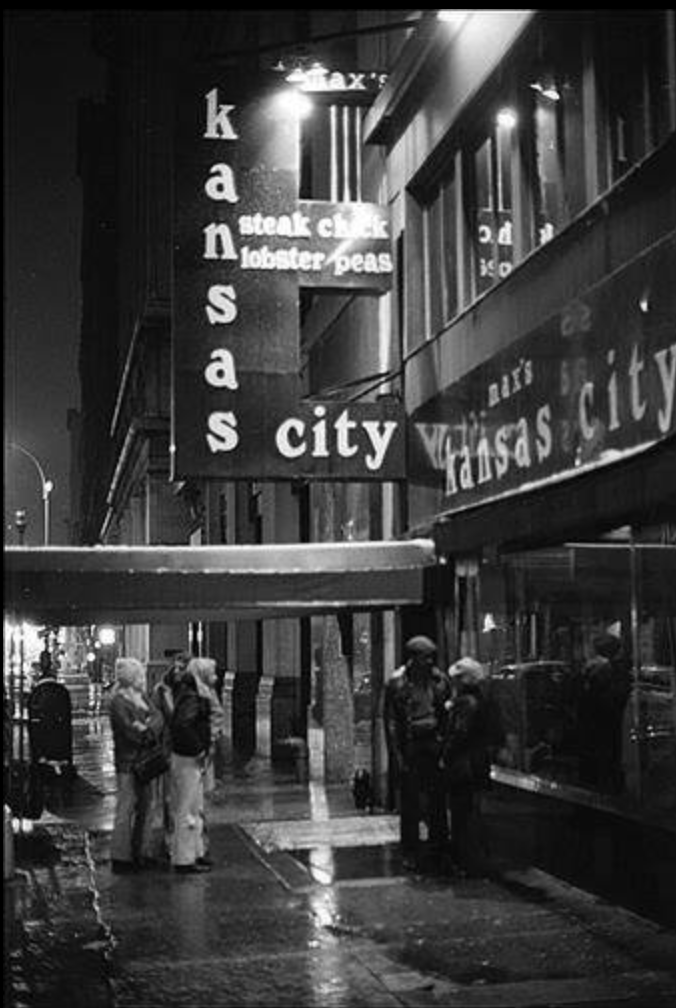 When Bowie first visited New York City, one of the first things he wanted to tick off his 'to do' list was visit the legendary Max's Kansas City, a steakhouse/nightclub situated at 213 Park Avenue South which was the epicentre of the New York alternative Arts scene.
The club first began to attract attention from the 'alternative' crowd when Andy Warhol and his acolytes began visiting Max's in the late 60's and became regulars of the infamous 'back room'. Max's was founded in December 1965 by restauranteur Micky Ruskin. The venue became famous for its cheap chick peas, steak and lobster. Micky had a stated aim 'to make everyone in Max's feel like they were having a party in my home.' Micky was huge supporter of underground artistes and would often exchange works of art for food and drink – and as such he accumulated an incredible collection of avant-garde works.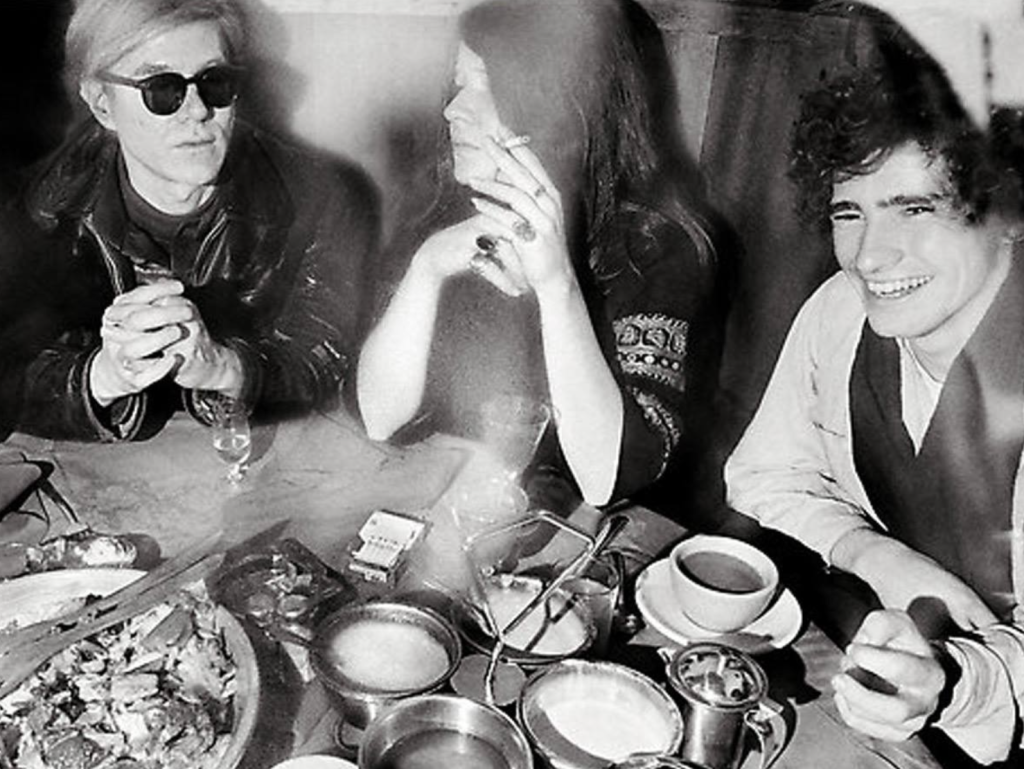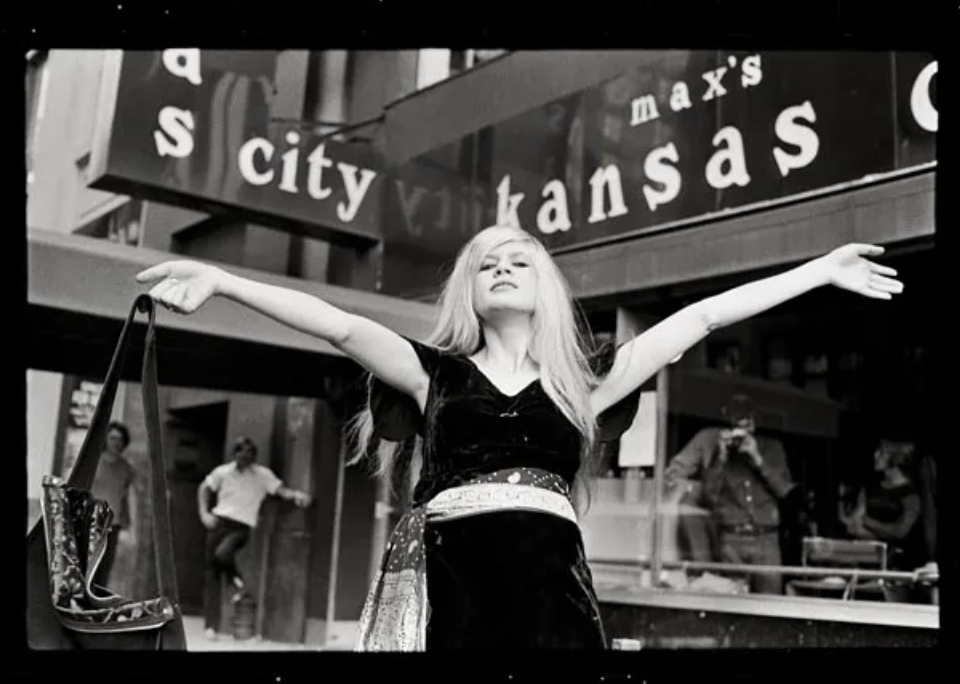 In 1967 when Warhol had to leave his studio space in Midtown Manhattan and find a new location, he was already a regular at Max's and found a studio a short distance away at 33 Union Square West. This was when Max's really became a notorious hangout. The club became a second home for Warhol's crowd who drew a huge following of leading lights from the worlds of art, fashion, film, politics and music.
The Velvet Underground were one of the many bands who were booked to play Max's early in their careers and were regulars for several years. They recorded their album Live at Max's Kansas City on August 20, 1970. The front cover of the album featured a photograph of Max's.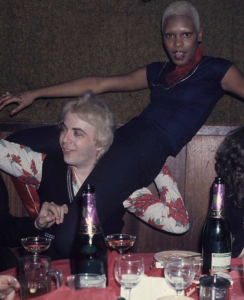 "The Back Room at Max's was a theatrical masterpiece. The atmosphere in the Back Room was so overwhelming. There were several dramas taking place at the same time." Anton Perich, Film maker, Photographer and Max's busboy.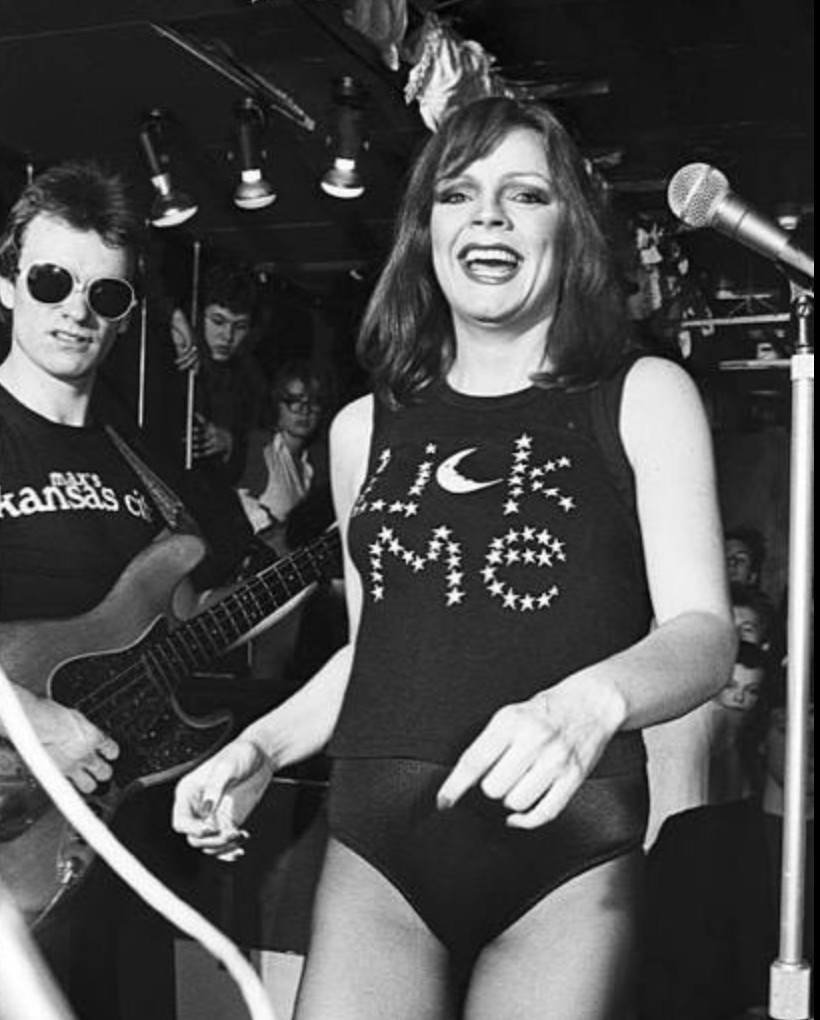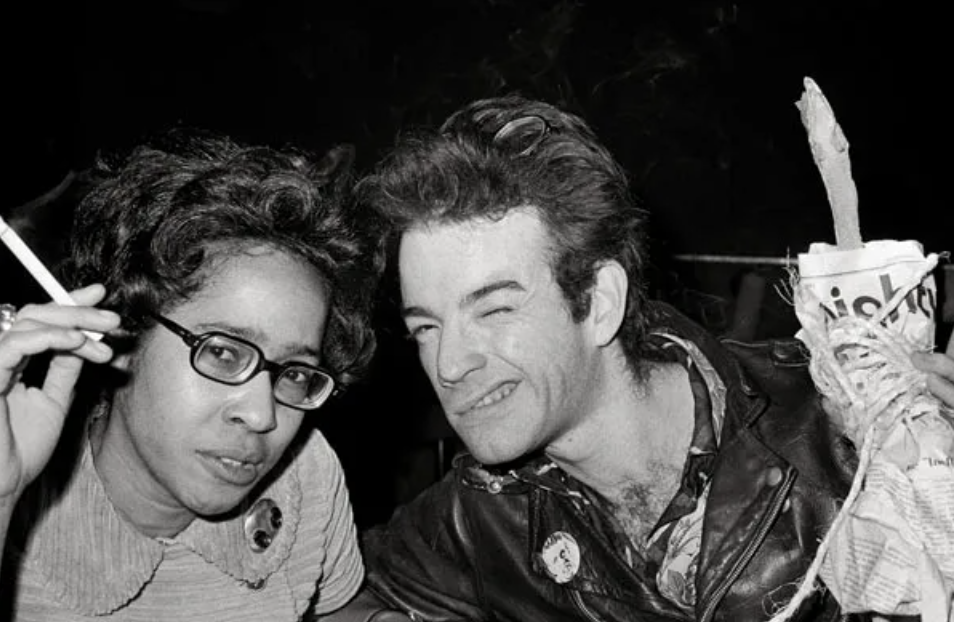 It was during his time working with John Vaccaro and Tony Ingrassia at the Theatre of the Ridiculous that Tony Zanetta began hanging out at Max's and, as he recalls, the Playhouse of the Ridiculous was very much the theatrical arm of the Warhol scene – and many of the people who worked with Andy ended up being part of the MainMan entourage, once the New York office was opened.
It was due to this Warhol connection – and his fascination with the Velvet Underground that David became aware of Max's Kansas City. It was where he met and hung out with Iggy Pop and Lou Reed when he visited in 1971. As Z recalls, the day that Bowie signed to RCA records in September 1971, his entourage went to dinner and then on to Max's Kansas City  where Danny Fields arranged for Iggy to join the group and meet David.
The next morning Iggy joined David and Defries at breakfast at the Warwick Hotel and amongst other things discussed new music Iggy was working on.  At the time Iggy was on a methadone programme trying to kick his heroin habit, so from staying at Danny Fields flat in New York he moved home to his parents trailer in Michigan, before Defries took him to London for several months to record the Raw Power album
In early 1973 when David was back in New York to continue the U.S. leg of his Ziggy Stardust Tour David hung out at Max's Kanas City most nights after rehearsals and on February 5th Bowie and Geoff MacCormack went to Max's to see singer, songwriter Biff Rose. Bowie was a big fan of Biff's music and had recorded his song Fill Your Heart for the Hunky Dory album.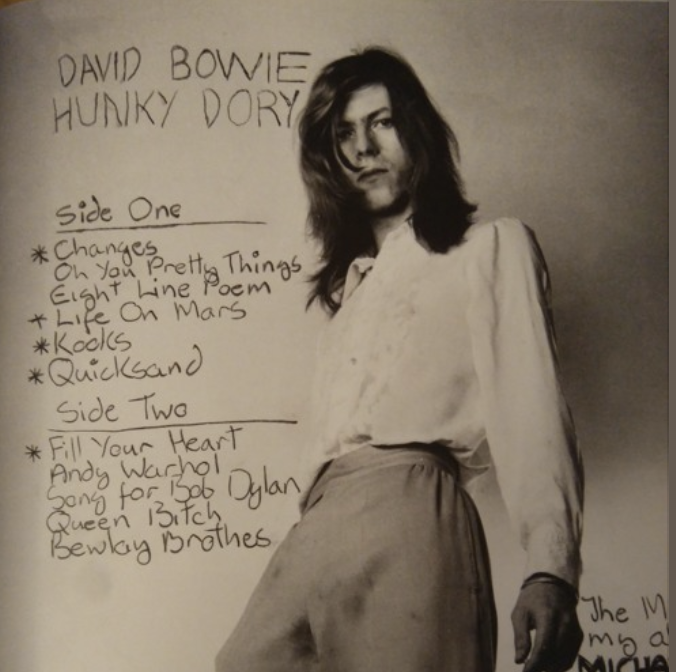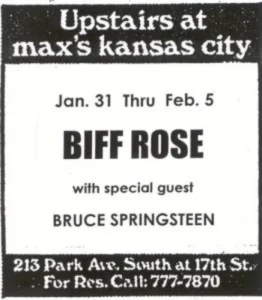 There were only five other people in the audience that night to see Biff's performance upstairs at Max's and after Biff completed his set Bowie and Geoff were ready to drink up and leave when a young guy came on stage and began playing what Geoff remembers as 'droney stuff' – none of which was of any interest to Geoff and David. Then he strapped on a Fender and kicked off  'Does This Bus Stop at 82nd St' and the pair were transfixed. That was the first time they had seen or heard of Bruce Springsteen. They stayed for the full set, and Bowie was so impressed that he went out the next day and bought the album Greetings From Asbury Park NJ, and later covered three of the tracks – Growin' Up, Spirit In The Night and It's Hard To Be A Saint In The City.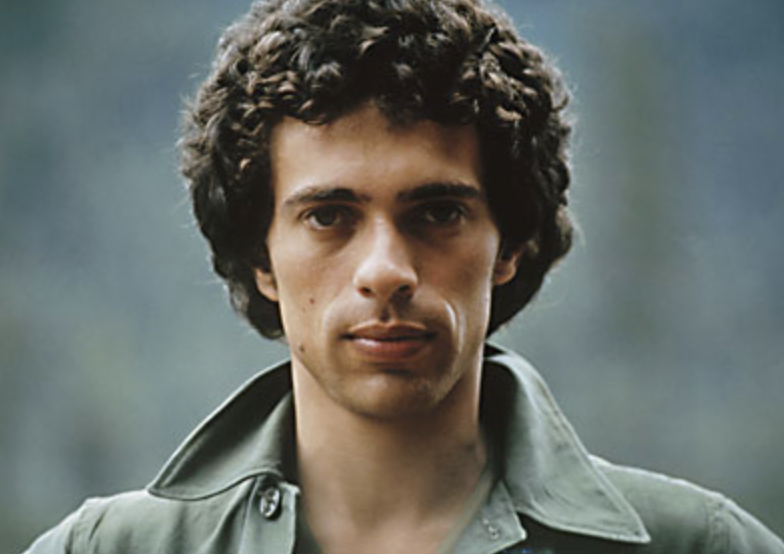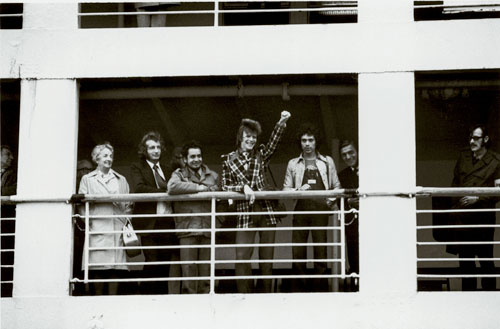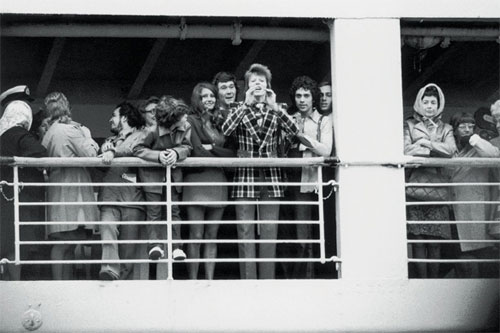 As the Ziggy tour rolled on, after the second leg of the U.S. tour in March 1973 the entourage headed for their first visit to Japan. Geoff and David headed to Japan by sea, taking a week to travel from San Francisco to Yokohama, arriving on April 5.
On arrival Kansai Yamamoto presented David with nine new costumes for the tour. Kansai had been introduced to Bowie in February that year when RCA records had arranged for stylist Sukita to work on a label photo session prior to the Radio City Music Hall shows. Sukita chose a series of Kansai outfits as she knew Bowie was wearing several costumes inspired by his designs. After their meeting Yamamoto specifically tailored a wardrobe for Bowie's Japanese tour.
It was a fascinating time to be in Japan as a large percentage of the population were still very much living what was viewed as a traditional way of life and dressing accordingly. So Bowie and his entourage with their outrageous aesthetic caused a huge fuss every where they went, especially amongst their teenage fans.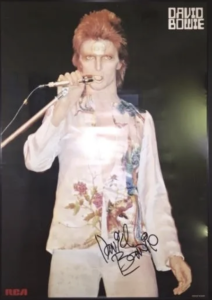 Bowie made a massive impact because what they saw from his onstage performances was a hybrid of kabuki and Noh and a lot of David's movements were inspired by Japanese theatre. It's interesting that the Playhouse of the Ridiculous and Lindsay Kemp's mime company both were heavily influenced by elements of Japanese theatre and that became a common language in Bowie's Ziggy persona, especially following the Japanese tour.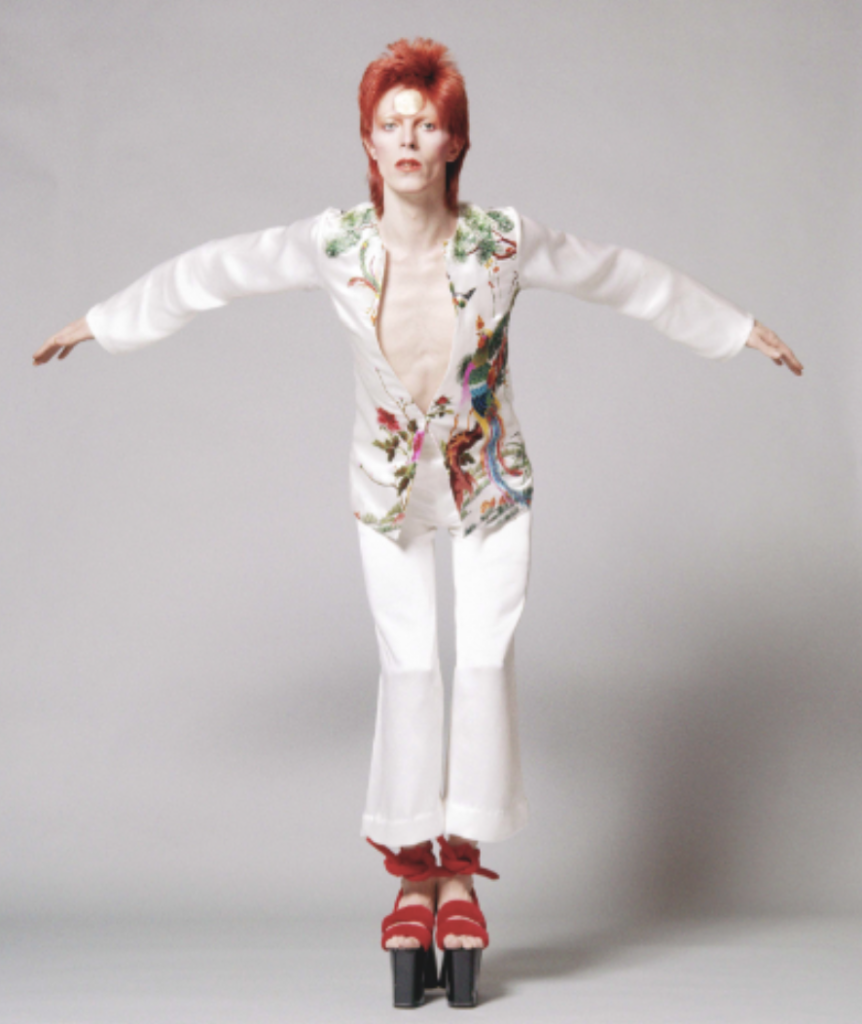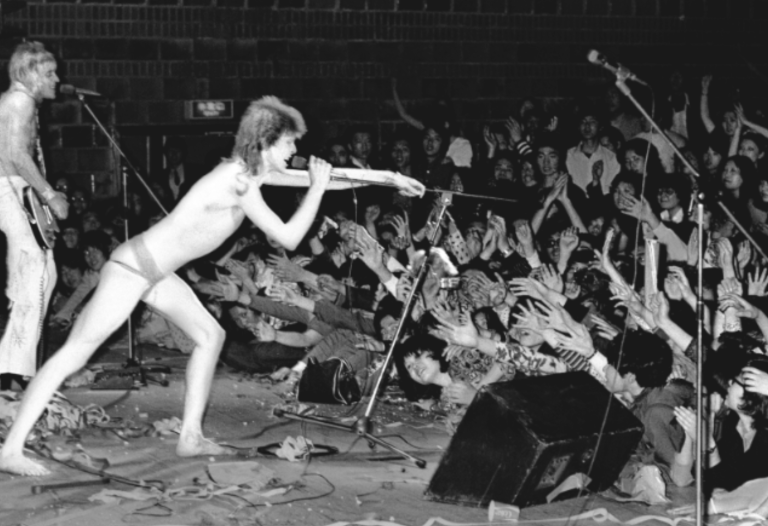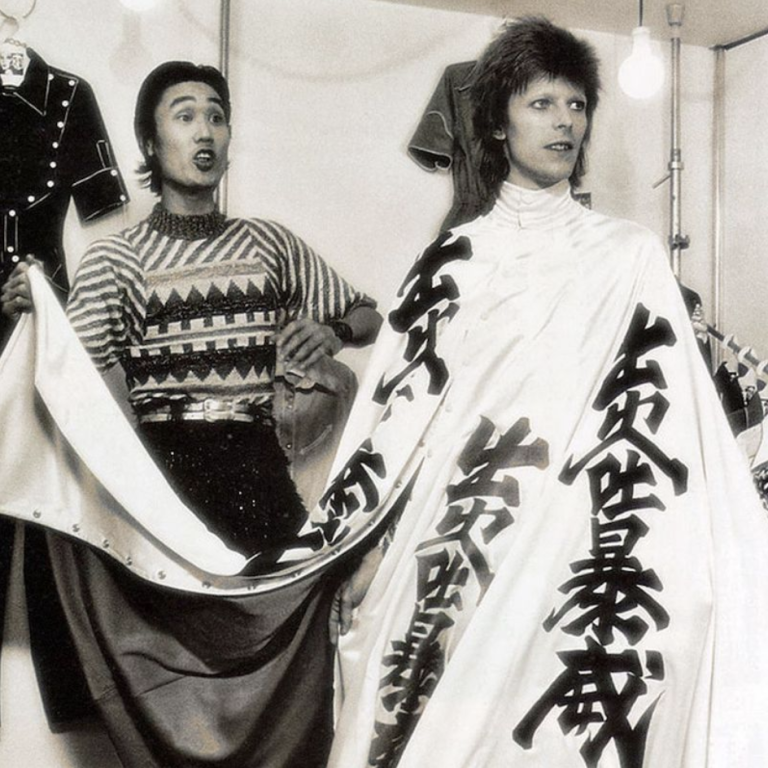 Being one of the first major western rock stars to visit Japan, there were several major hurdles that Z and the MainMan team had to overcome during the tour, especially in terms of crowd control. Z and Angie were constantly working out ways to get the teenage audience more involved in the theatrics of the show than the very restrained security guards were used to – leading to some very tense interactions, several of which required police intervention.
After Bowie and Defries 'retired' Ziggy in July of '73 Defries continued working on future recording, publishing and touring plants for David and several other MainMan artistes. The first of these was the Pin Ups album that was recorded in a 3 week stint in late July at Strawberry Studio, Château d'Hérouville, Pontoise in France. This was the studio recommended by Elton John, who had recorded the albums Honky Chateau, Don't Shoot Me I'm Only The Pain Player and Goodbye Yellow Brick Rd there. Bowie would return again in 1976 to work with Tony Visconti and Brian Eno on the album Low.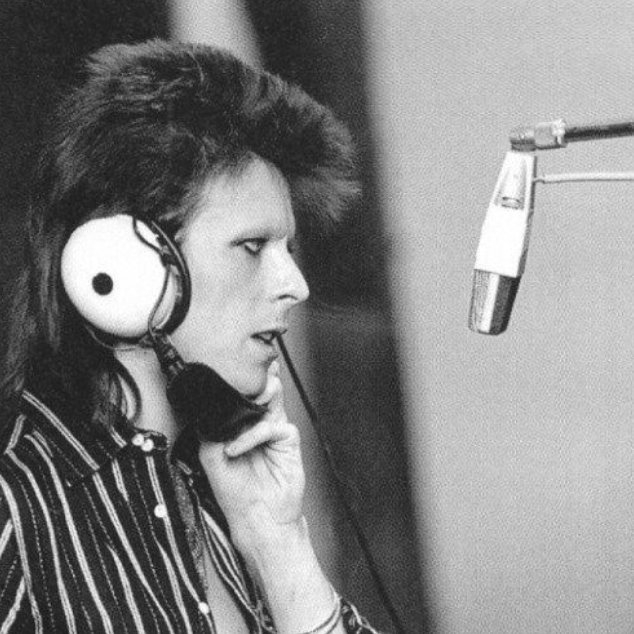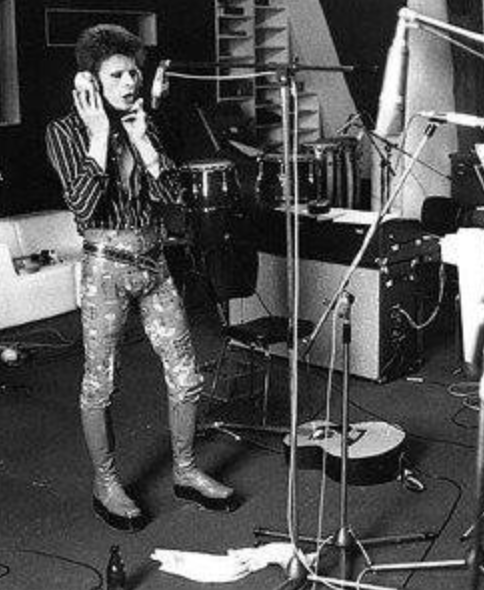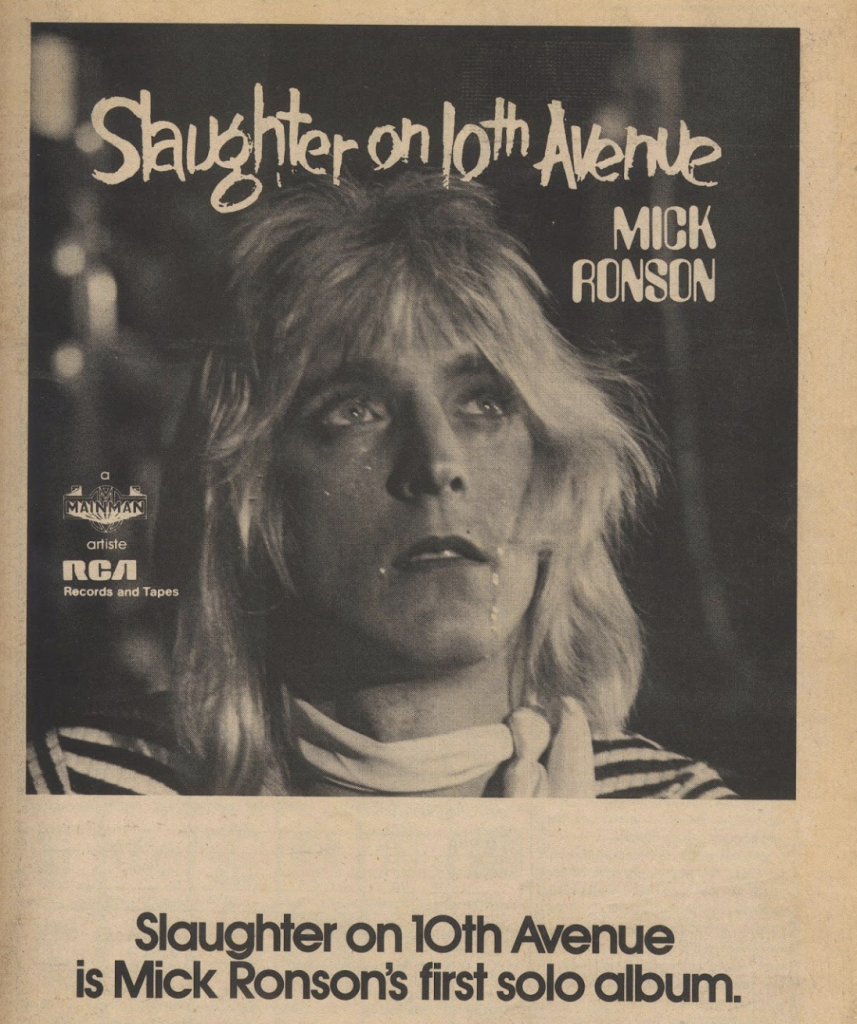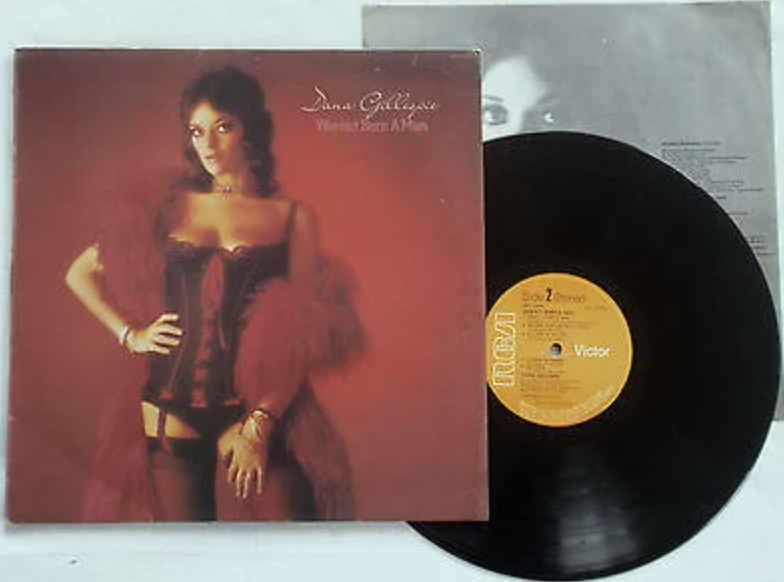 Meanwhile MainMan was 'spreading its tentacles' – working with more artistes, establishing Mick Ronson as a solo artist with his album Slaughter on 10th Avenue and releasing Dana Gillespie's Weren't Born a Man, and also expanding their operations, moving to a new office in New York at 405 Park Avenue, while back in London David and Angie had moved in to an apartment in Chelsea, just around the corner from Mick and Bianca Jagger and Ronnie Wood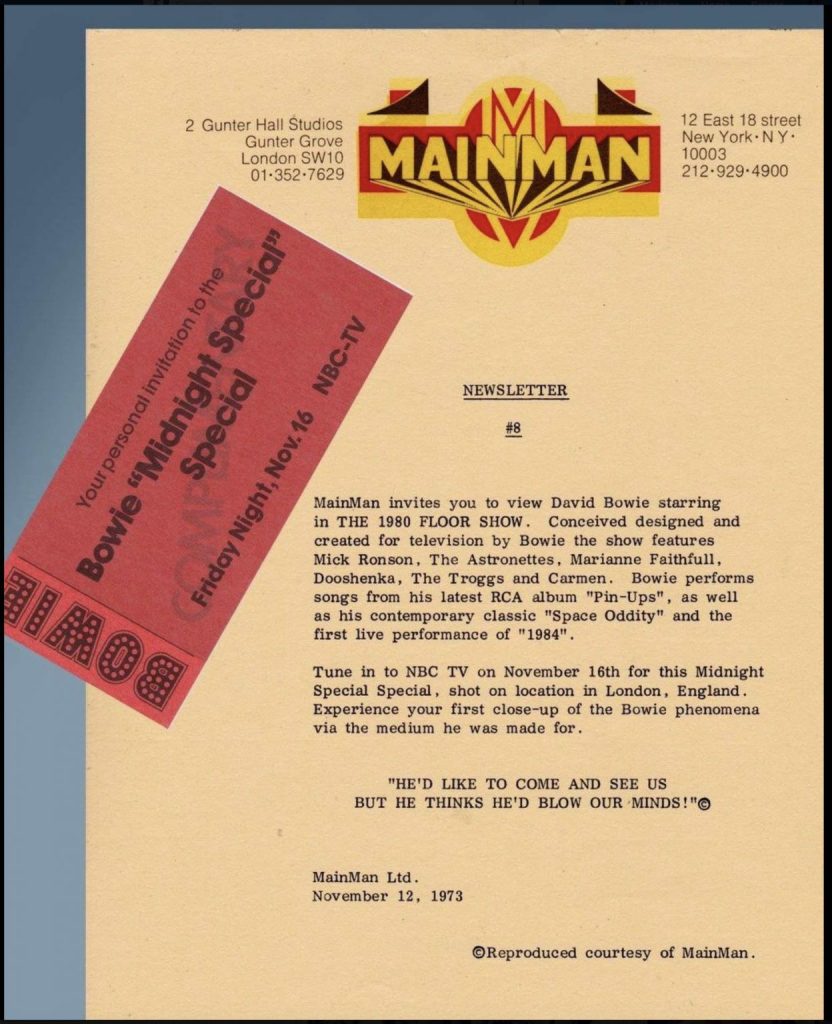 Also in 1973 Tony Ingrassia, who had first met Defries and Bowie while he was directing Andy Warhols' Pork in London in 1971, began working with David on an adaptation of George Orwell's 1984 which David wanted to turn into a stage musical. Unfortunately the Orwell estate didn't agree with Bowie's creative vision and refused the relevant permissions. So David filmed his NBC concert at London's Marquee Club in October as 'The 1980 Floorshow' and several songs from the musical ended up on the album Diamond Dogs.