Haddon Hall was a sprawling Victorian Mansion in suburban south London that in the 1960's was converted in to a series of flats. In October 1969, flush with some royalties from the success of Space Oddity, David and Angela forked out £7 per week to rent flat #7 on the ground floor and invited some of their friends to join them in an 'artistic commune'.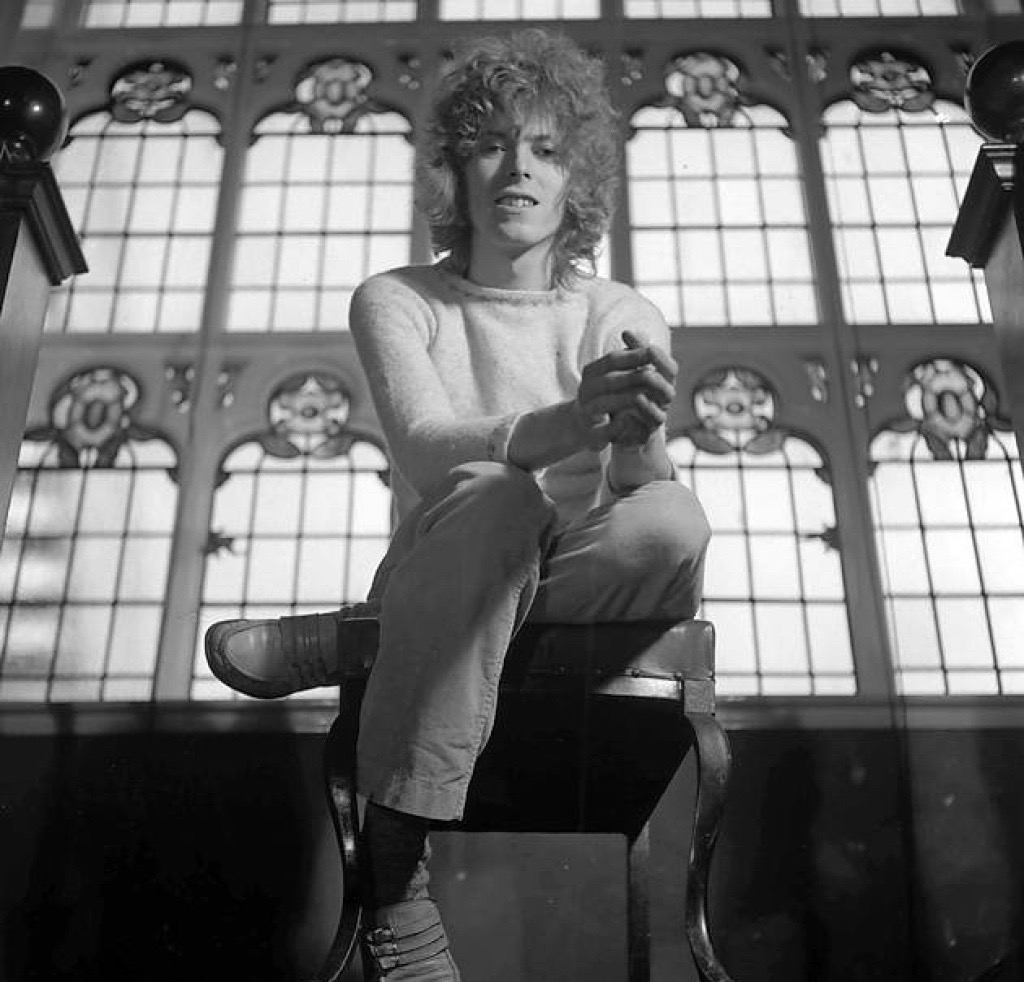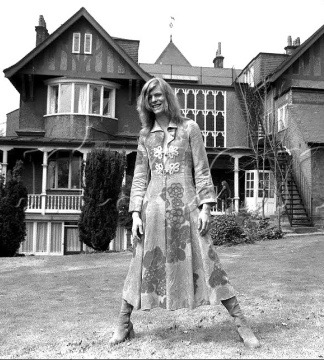 Over the next 1,000 days Haddon Hall became the creative hub for arguably one of the most exciting and influential periods in British rock history as pop wannabe David morphed in to rock god Bowie – surrounded by a bohemian coterie of artistes living a hand to mouth existence, struggling to pay the bills, yet enjoying life to the full while creating what would become some of the most acclaimed music of the 70's.
While living at Haddon Hall David married Angie, fathered Zowie and wrote and recorded the albums The Man Who Sold the World, Hunky Dory and The Rise and Fall of Ziggy Stardust and the Spiders From Mars, wrote and produced Mott the Hoople's All the Young Dudes and began work on Lou Reed's Transformer album.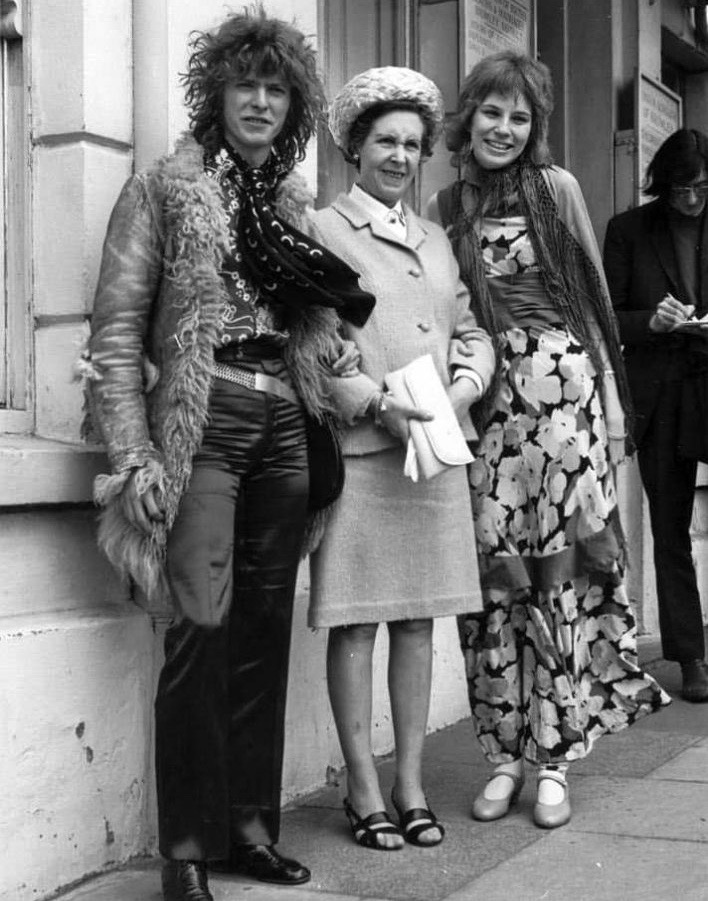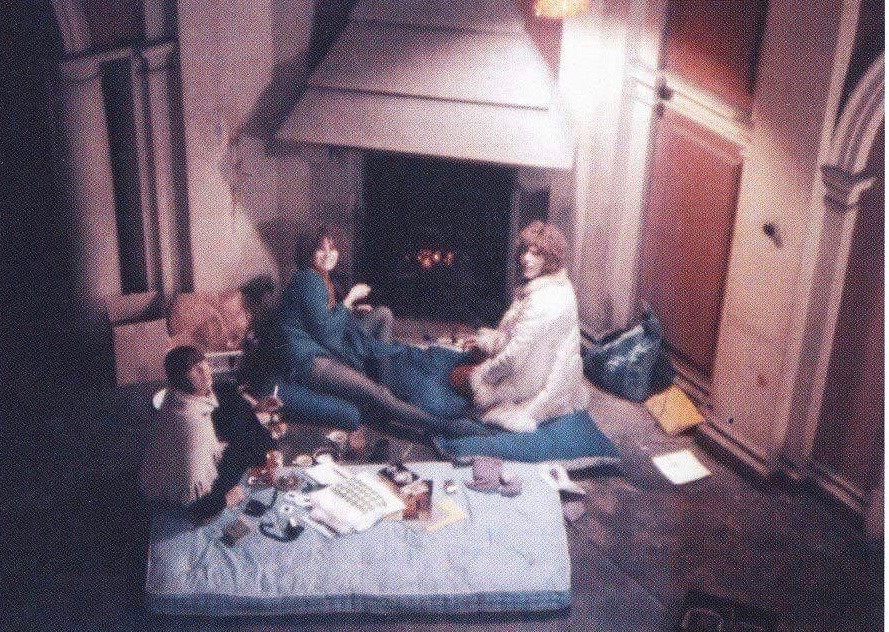 The first people to join Angie and David in this 'semi-mythical haunted mansion' were producer Tony Visconti and his girlfriend Liz Hartley, along with Zowie's nanny Susie Frost, Roger the Lodger and John Cambridge, Mick Ronson, Trveor Bolder and Woody Woodmansey who at various times slept on stolen mattresses on the landing.
In one of the cavernous rooms, the ceiling painted silver, Angie cut David's hair and together with Susie Frost stitched the first Ziggy outfits, which were designed by fellow Haddon Hall residents Freddie Burretti and his girlfriend Daniella Parmar.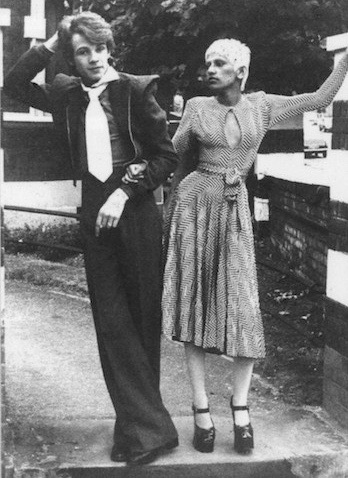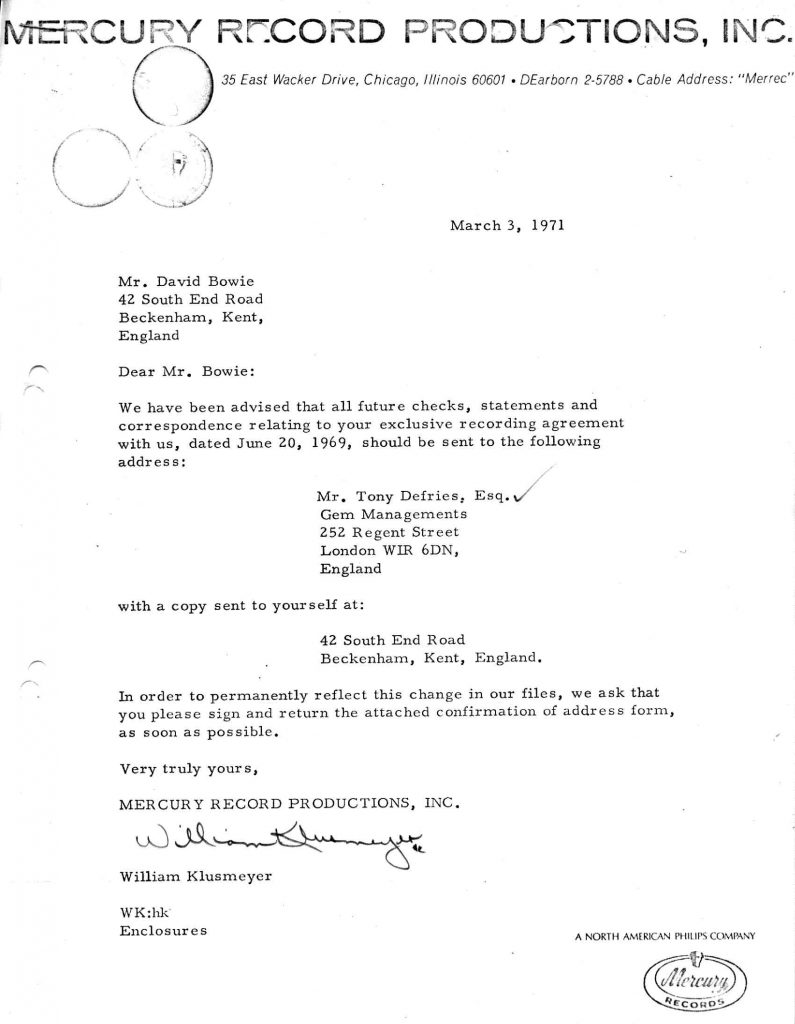 David's mother regularly visited on Sundays to bring everyone a roast lunch. His brother Terry stayed there for a while after release from the local mental hospital, Marc Bolan and his girlfriend June occasionally dropped in, sitting on mattresses in front of the open fire to keep warm because there was no heating, in the same room where David would be photographed on a stolen chaise longue wearing a Michael Fish dress for the now iconic cover of The Man Who Sold The World.
Other regular visitors included Lindsay Kemp who would enjoy extended afternoon teas while coaching David in the art of mime, occasionally joined by Lionel Bart and several of the cast of Andy Warhol's play Pork who enjoyed extended long weekend soirees.