"I didn't want to be trapped in this Ziggy character all my life. And I guess what I was doing on Aladdin Sane, I was trying to move into the next area – but using a rather pale imitation of Ziggy as a secondary device. In my mind, it was Ziggy goes to Washington: Ziggy under the influence of America."
David Bowie, 2001.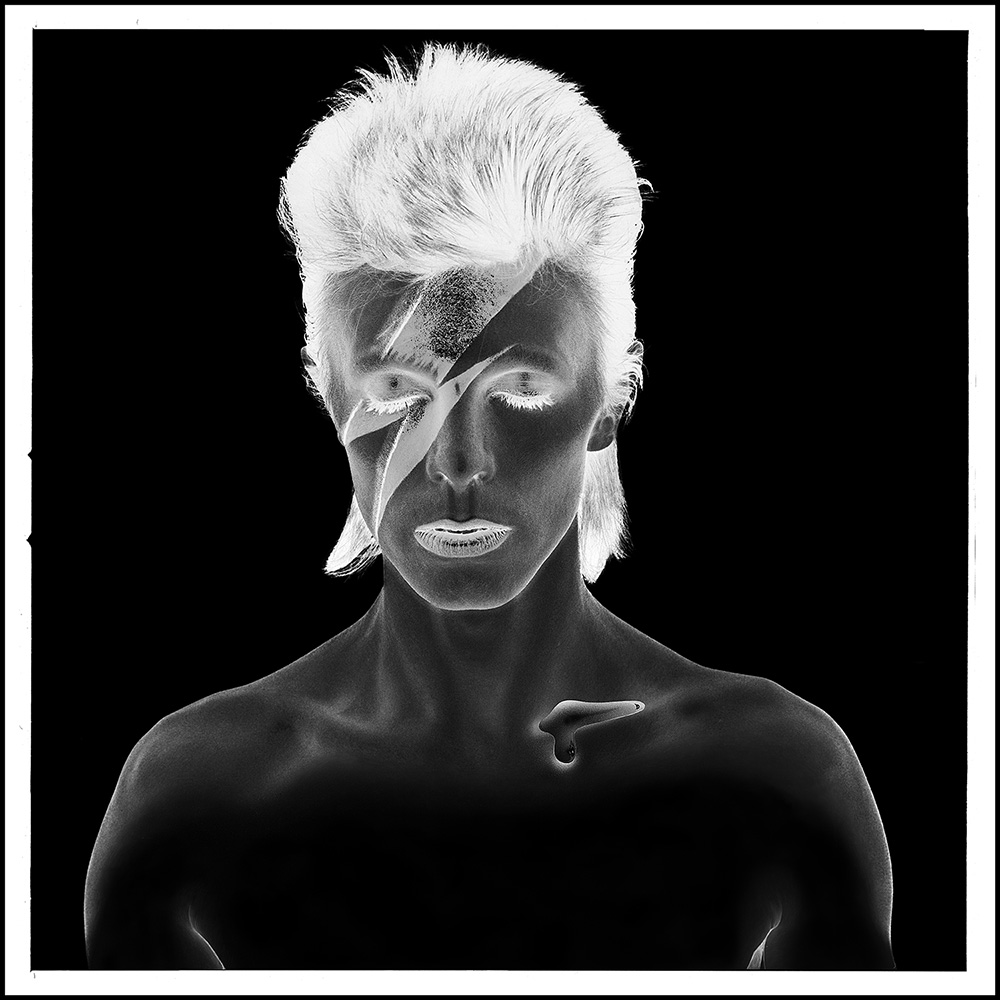 One of the world's most iconic and revered album covers is an entry point into one of the world's most exciting and influential artistic adventures – the life and times of Aladdin Sane, which continues to deeply inspire generations of artistes, five decades after it was first released.
For example here's how Lady Gaga recalls the influence Aladdin Sane had on her life and art – "The moment I saw the Aladdin Sane cover for the first time I was 19 years old and it changed my perspective on everything, forever. I remember I took the vinyl record out and I put it on my vinyl player which was on my stovetop in  my kitchen  coz I was living in this really tiny apartment and I played that record and Watch That Man came on and that was just the beginning of my artistic birth."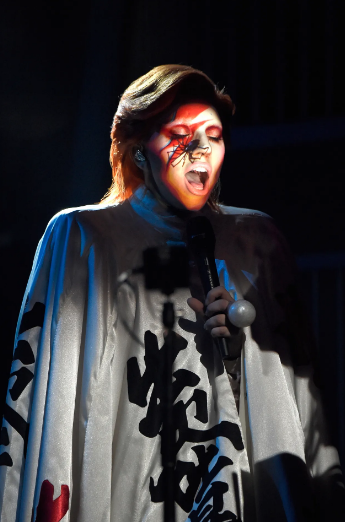 "I had never heard somebody with such a strong musical perspective that combined so many different genres and different types of music, in such a boundless way. I had never heard or seen anyone that was so limitless in his vision where music could go and how you can change the world in a single moment by creating some piece of theatre that is just other worldly. He was a once in a lifetime artist that I don't think we will  ever ever ever witness again." – Lady Gaga, 2016.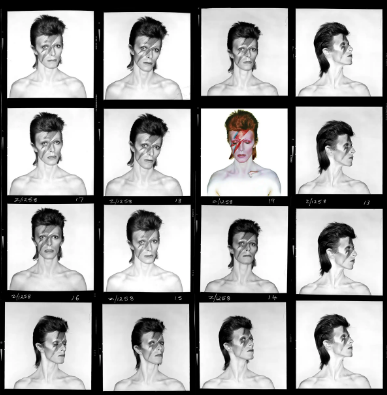 In addition to the music's legacy, the album's cover art has became one of Bowie's most iconic images. The lightning bolt that splits his face in half was partly inspired by the way Bowie felt he was being pulled in different directions during this hectic time in his life, and a perfect visual complement to the album's title pun.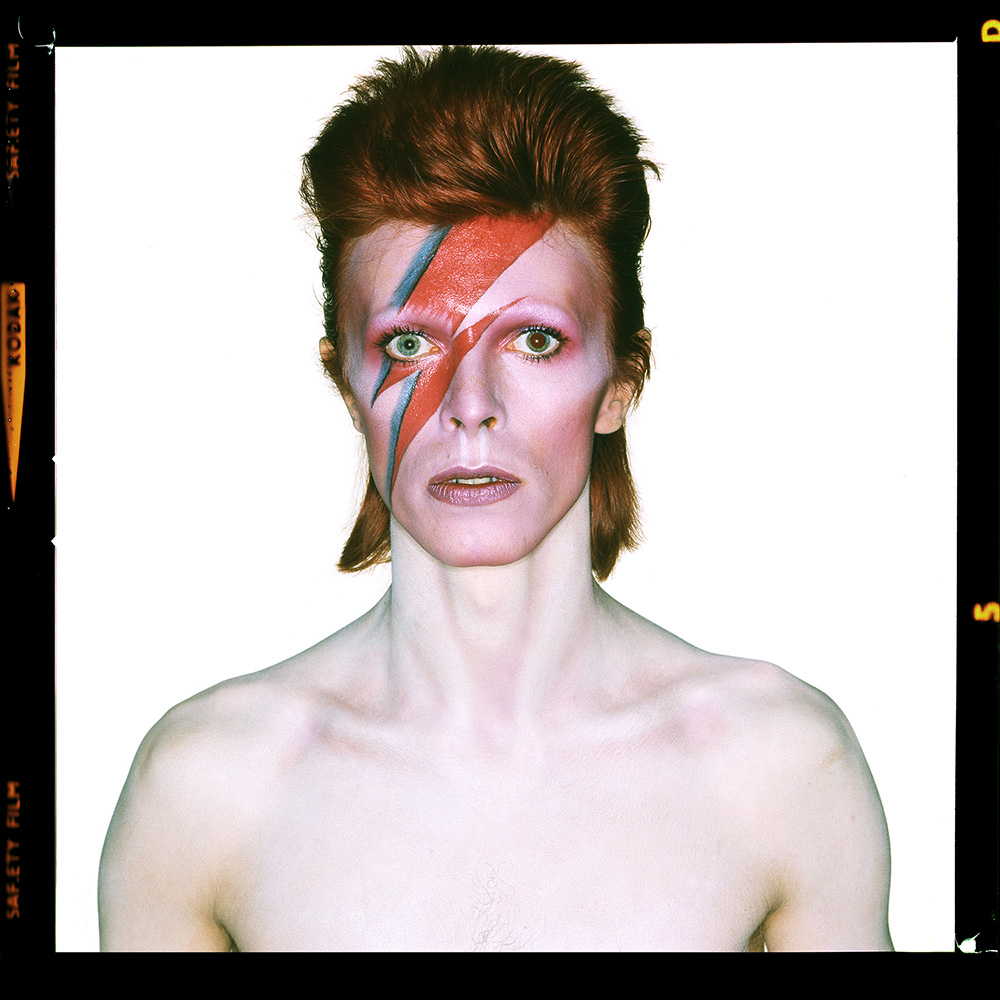 Less than a year after Bowie introduced the world to Ziggy Stardust, he decided it was time to evolve, not just changing his name and appearance, but making a musical progression as well, introducing us to a variation of his alter-ego rock 'n' roll star from outer space.
The album was written and recorded during the Ziggy Stardust tours of the UK and US in late '72 and early '73. Several of the tracks were heavily influenced by Bowie's perceptions of America, with lyrics inspired by his growing profile, his experiences on the road, sex drugs and rock n roll as well as his ongoing fascination with death – and as the title suggests his underlying paranoia about the very thin line between mental stability and insanity, brought about mostly by his personal family experiences – particularly those of his half brother Terry Burns, who struggled with mental health issues throughout his life.
Bowie credited Terry with introducing him to modern jazz, Buddhism and beat poetry,  – some of the most essential artistic touch points that influenced his career, but Terry's mental struggles would become an ever-present theme within Bowie's work for the rest of his life.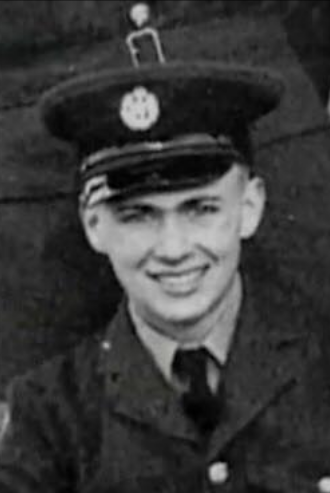 One of his earliest songs influenced by Terry's struggles is All the Madmen from the album The Man Who Sold the World. David even included a drawing of the psychiatric hospital where Terry was a patient on the album's cover.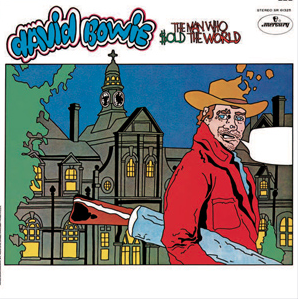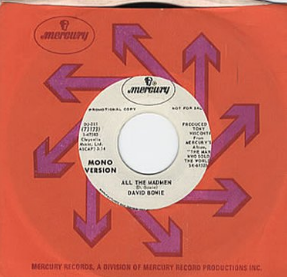 All the Madmen, vividly describes madness and treatment in the old asylums. It recognises the separation from society of mentally ill people, who are sent to "mansions cold and grey." In a lucid interval, spoken instead of sung, the national shame of mental illness and policies of alienation and institution are questioned with sadness: "Where can the horizon lie / When a nation hides / Its organic minds in a cellar."
"All The Madmen was written for my brother and it's about my brother. He's the man inside, and he doesn't want to leave. He's perfectly happy there – perfectly happy: Doesn't have to work, just lies there on the lawn all day, looking at the sky. He's very happy." David Bowie, 1993
Those personal reflections on his own experiences of mental instability would provide inspiration for several Bowie songs at regular intervals throughout his career. Even Ziggy Stardust was partly inspired by a character with a history of psychosis. Ziggy was an amalgam of several disparate influences and one of the more colourful personalities was an obscure rock star called Vince Taylor who Bowie met several times at parties and venues in London. His most revealing memory of Vince was the day he saw him on Tottenham Court road in central London with a map of the world spread out on the footpath where he showed David where the aliens had visited earth and stored their arms in preparation for a full on assault. A few weeks later David saw Vince come out on stage in white robes and say he was Jesus Christ.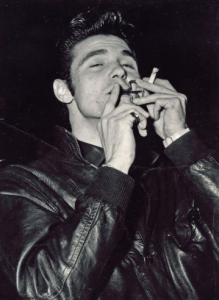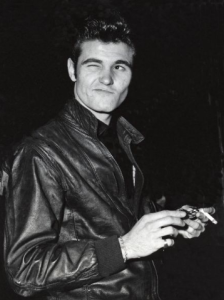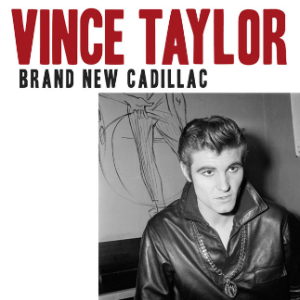 So you can see where Vince made his mark on Ziggy – a space alien who was, part rocker, part doomsday prophet, part androgynous high-priest.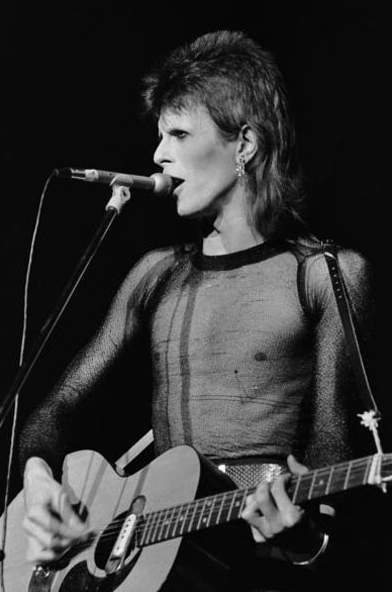 Following the enormous success of the Ziggy Stardust album Bowie was very aware of the pressure to deliver a creative progression. He stated several times in 1972, while preparing material for the new album, that anything he created would be perceived as 'Ziggy Part 2'.
As a  result of the different directions that Bowie was being pulled in at the time – under pressure to write and record while on the road, David found room to experiment with different rhythms and ideas that would manifest themselves fully once he abandoned this glam period for plastic soul in a few years time.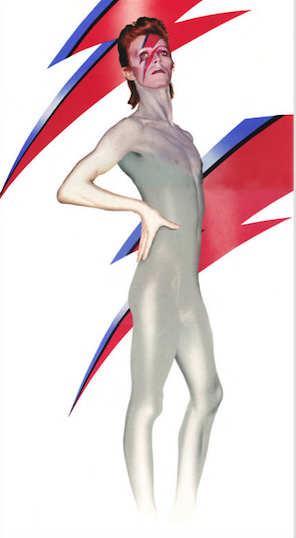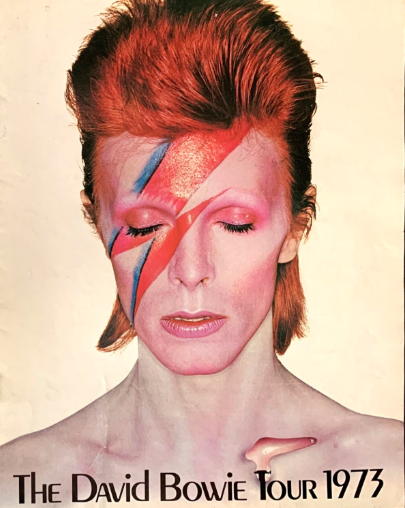 In 2001, when asked to recall his lifetimes work David offered up this summation. "Searching for music is like searching for God. They are very similar. There's an effort to reclaim the unmentionable, the unsayable, the unseeable, the unspeakable, all those things comes into being a composer and to writing music. Searching for notes and pieces of musical information that don't exist.  Taking away all the theatrics, all the costuming and all the outer layers of what it is, I'm a writer. That's what I do. I write. And I started examining the subject matter that I write about and it really only boils down to a few songs based around loneliness to a certain extent, coupled with isolation – some kind of spiritual search and a looking for a way into communicating with other people. And I dress it different ways throughout my life"
And Aladdin Sane is one of the most enduring and influential of those characters in which he 'dressed' his art.