In this episode Tony Defries explains his reasons for agreeing with Ron Oberman's proposal to send David on a short promo tour and the impact that David's first visit to the U.S. had on the music he began writing on his return – songs that would eventually be recorded for the Hunky Dory album.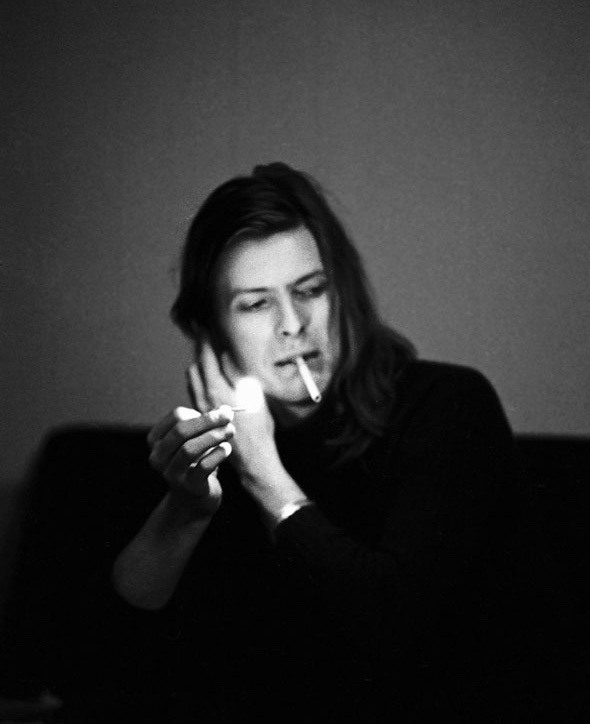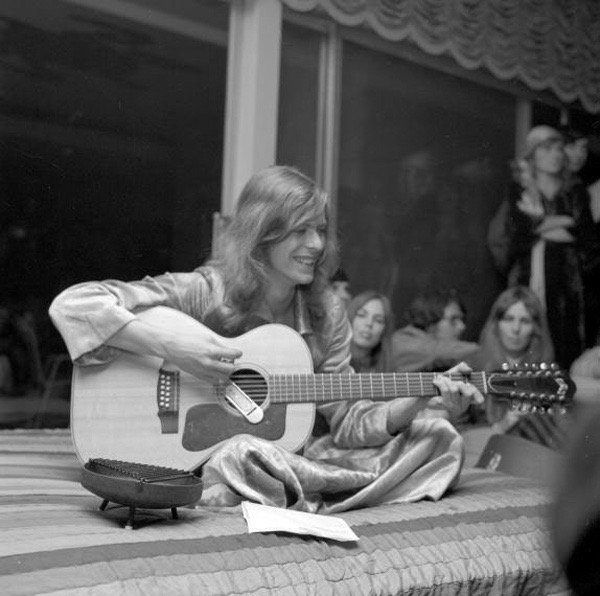 Mercury didn't have the funds to pay for David to undertake a live tour and Tony didn't want David to play a support slot on someone else's tour, as he wanted to wait until Bowie could headline his own shows, plus there wasn't time to obtain the relevant work permit to play live, so David took his acoustic guitar and played a few private parties.
After arriving in Washington and visiting cities on America's east coast David flew to San Francisco on February 10, where he was introduced to John Mendelsohn from Rolling Stone magazine who took photos of David in the 'casual' version of the Mr Fish dresses he took on the trip which accompanied his article David Bowie? Pantomime Rock?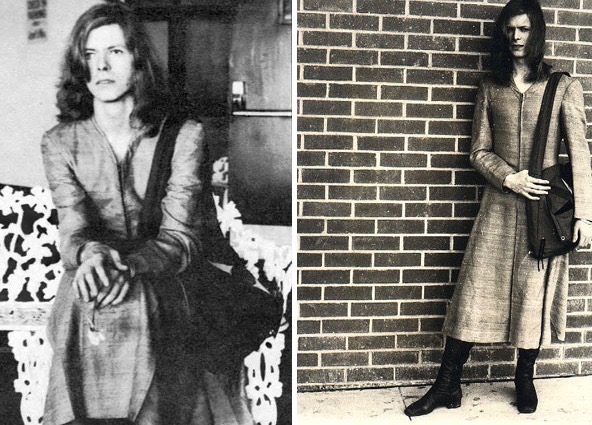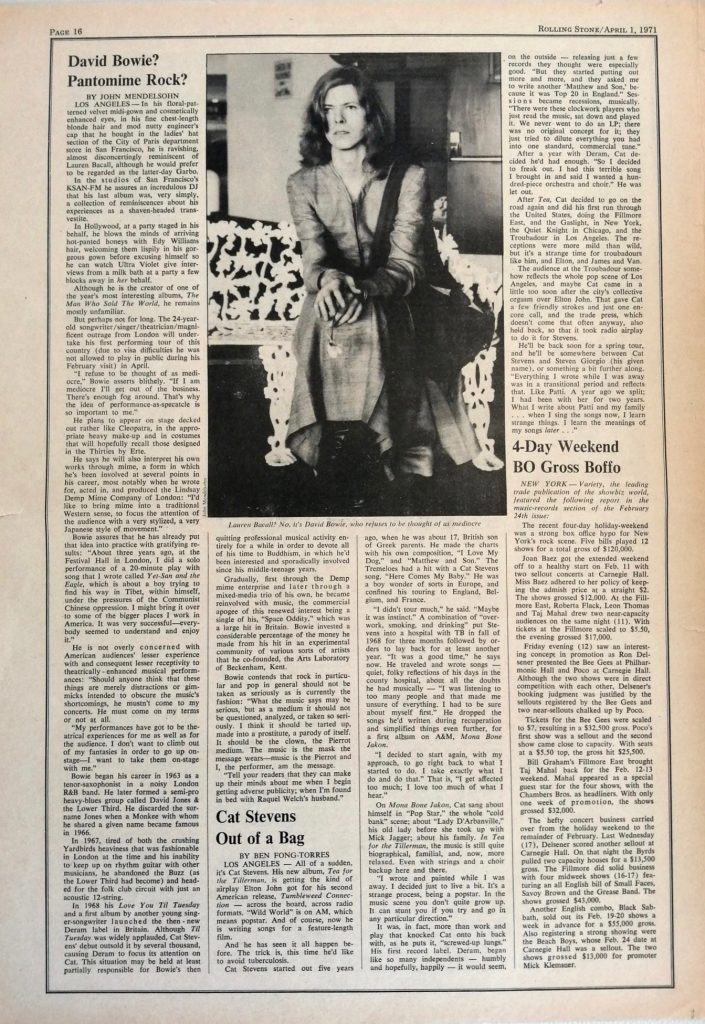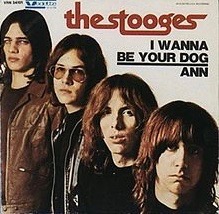 John went with David to a radio station interview in San Jose and when David was asked to play some records, John suggested I Wanna Be Your Dog by The Stooges. The song made a huge impact on David and marks the beginning of an extraordinary relationship between the two rock legends.
Defries met Iggy later in 1971 when he accompanied David to New York to sign a licensing deal with RCA. Defries was very impressed by Iggy, recognised his potential and signed him to MainMan, eventually releasing the album Raw Power in 1973.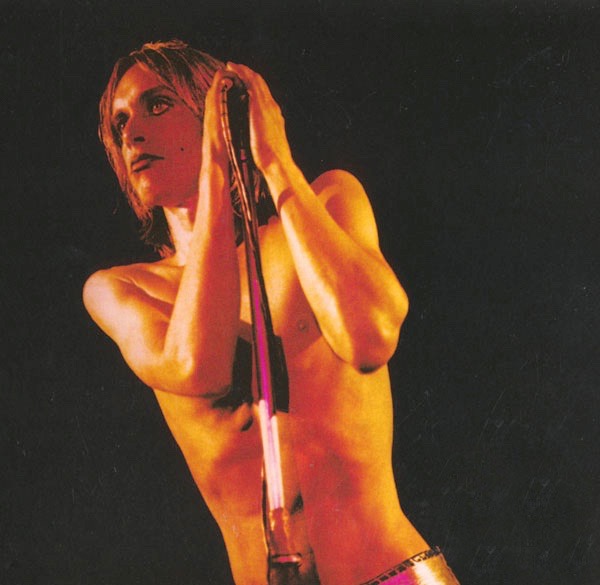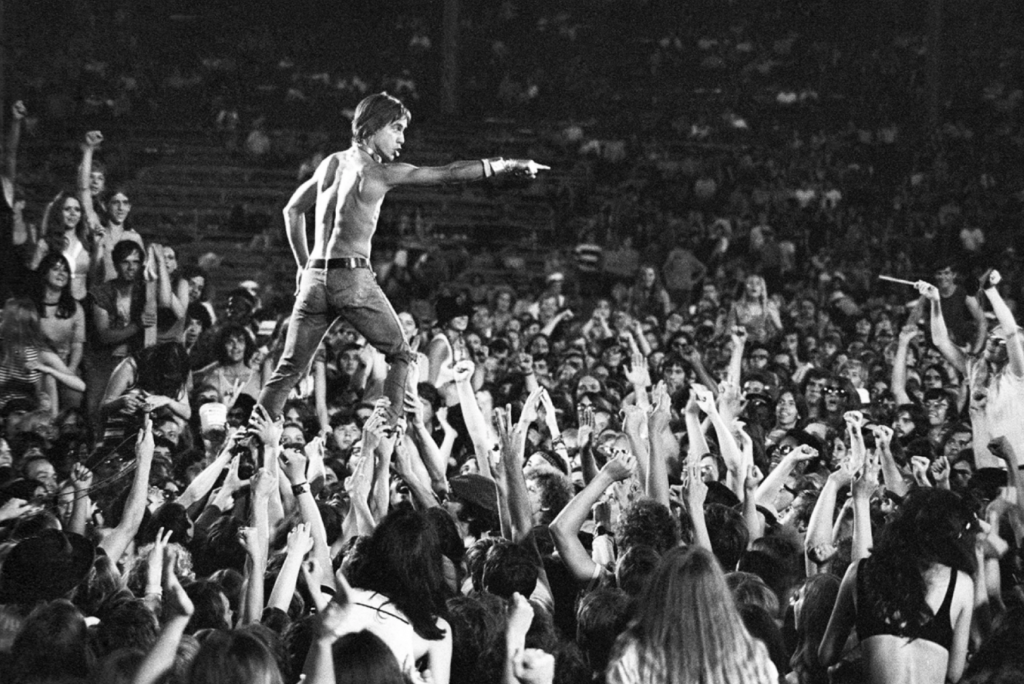 By this time Ron Oberman had left Mercury and moved to Columbia Records and was instrumental in signing Iggy to the label, which was headed by music legend Clive Davis. Defries will tell the story behind Iggy's first meeting with Clive in an upcoming episode of the MainMan podcast.
While in L.A. David went to see Biff Rose. Bowie was a huge fan of Biff's and had been performing a few of Biff's songs, Fill Your Heart and Buzz the Fuzz in his live set.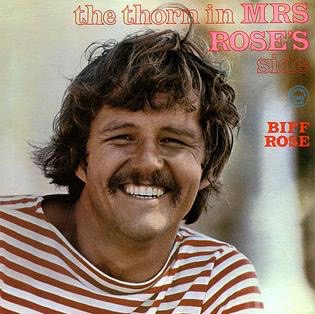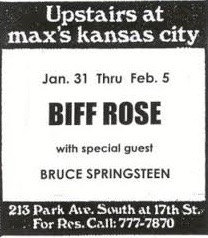 Two years later when Bowie and his band were in New York rehearsing for their upcoming Ziggy dates David went to see Biff perform at the legendary Max's Kansas City club. Supporting Biff that night was a young guy from New Jersey called Bruce Springsteen. This was the first time Bruce and Bowie had met.