In this episode Michael Oberman recalls David Bowie's first visit to America in January 1971 to promote the release of The Man Who Sold the World. Michael wrote a weekly music review column for the Washington Star newspaper and his brother Ron was Publicity Director at Mercury Records.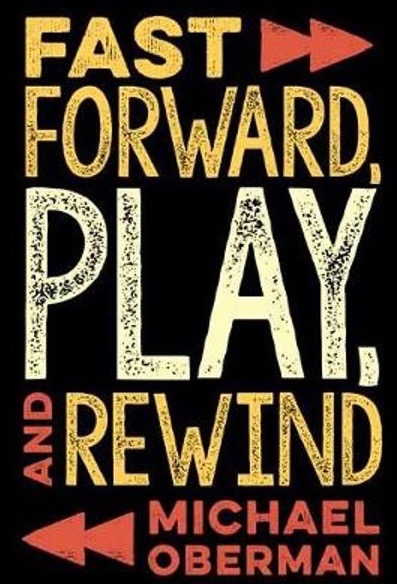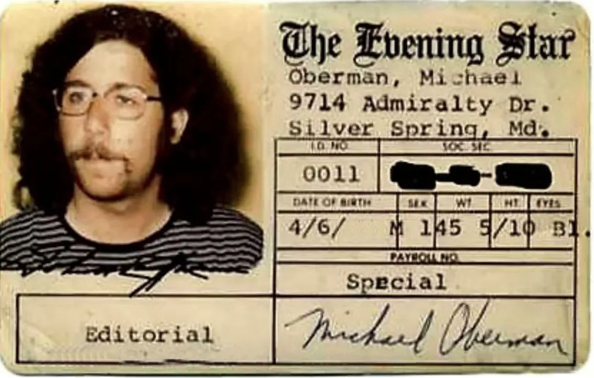 Both Ron and Michael had been huge fans of David's music since they first heard Space Oddity in 1969. Michael wrote a positive review in the Washington Star and Ron promoted the single to media outlets in the U.S.
When Mercury released The Man Who Sold The World in the U.S. in December 1970 Ron believed that the best way to generate publicity for the album was for David to undertake a short promo tour meeting influential music journalists and radio D.J.'s, so he flew to London and met with his counterparts at Mercury UK and David's manager Tony Defries and with their support made plans for David to fly to America in January 1971.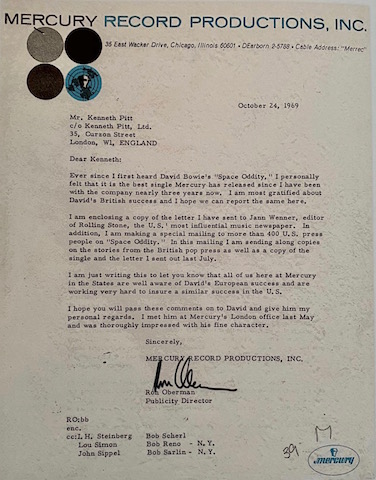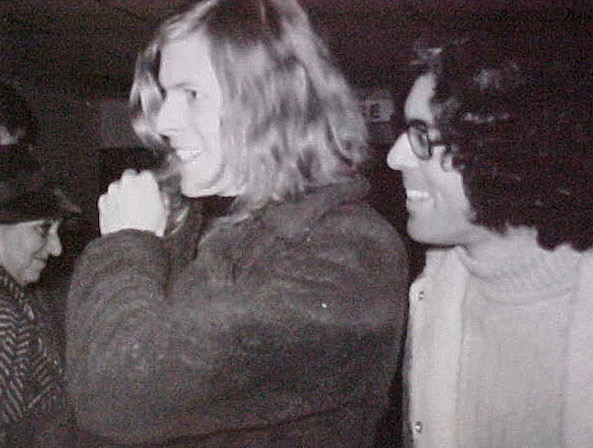 David flew from London to Washington on January 23, meeting Ron who had flown in from Chicago, which was where Mercury had its head office. David  was detained by authorities for over 45 minutes, reportedly due to his 'hippie appearance'.  Michael and his parents took David, Ron and Michael back to their home in Silver Spring before heading to a local steak house for dinner.
At the restaurant the waitress seated the Oberman party in a secluded booth which had a privacy curtain which she drew, apparently to prevent the other customers from being disturbed by the sight of three long haired hippies, with David dressed in a blue maxi-coat with a white chiffon scarf.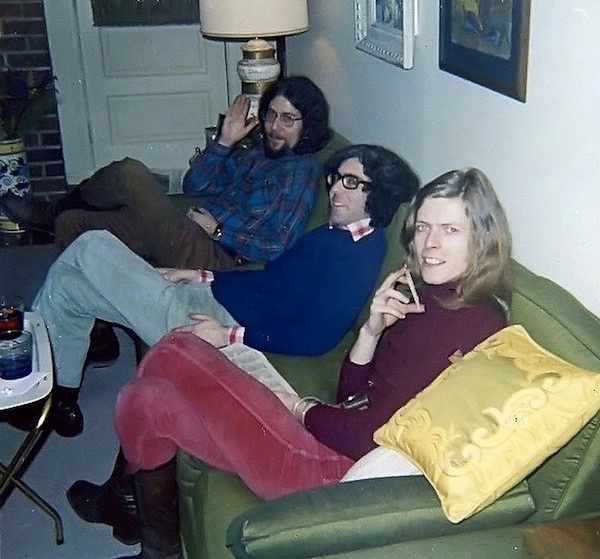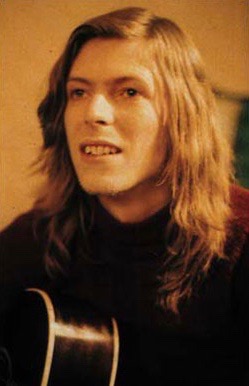 On January 25 Ron introduced David to some local radio DJ's who recorded short interviews before the pair boarded a train to Philadelphia and then on to New York. The Velvet Underground was one of the acts David saw in NYC and after the gig spoke with Doug Yule for several minutes, mistakenly thinking it was Lou Reed who had left the band in August of 1970.
After NYC David visited Detroit, Minneapolis, Chicago, Atlanta,  Detroit and Houston, where a local verbally abused him and drew a gun on him – an incident he recalled for Michael Watts the following year when he returned in full Ziggy mode.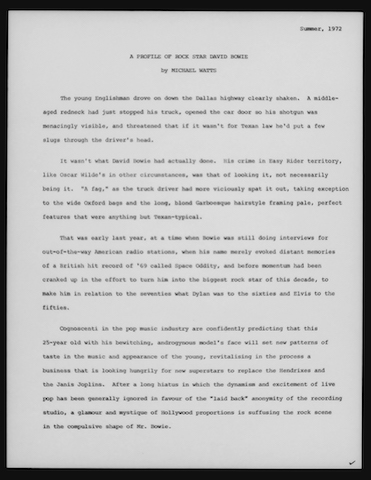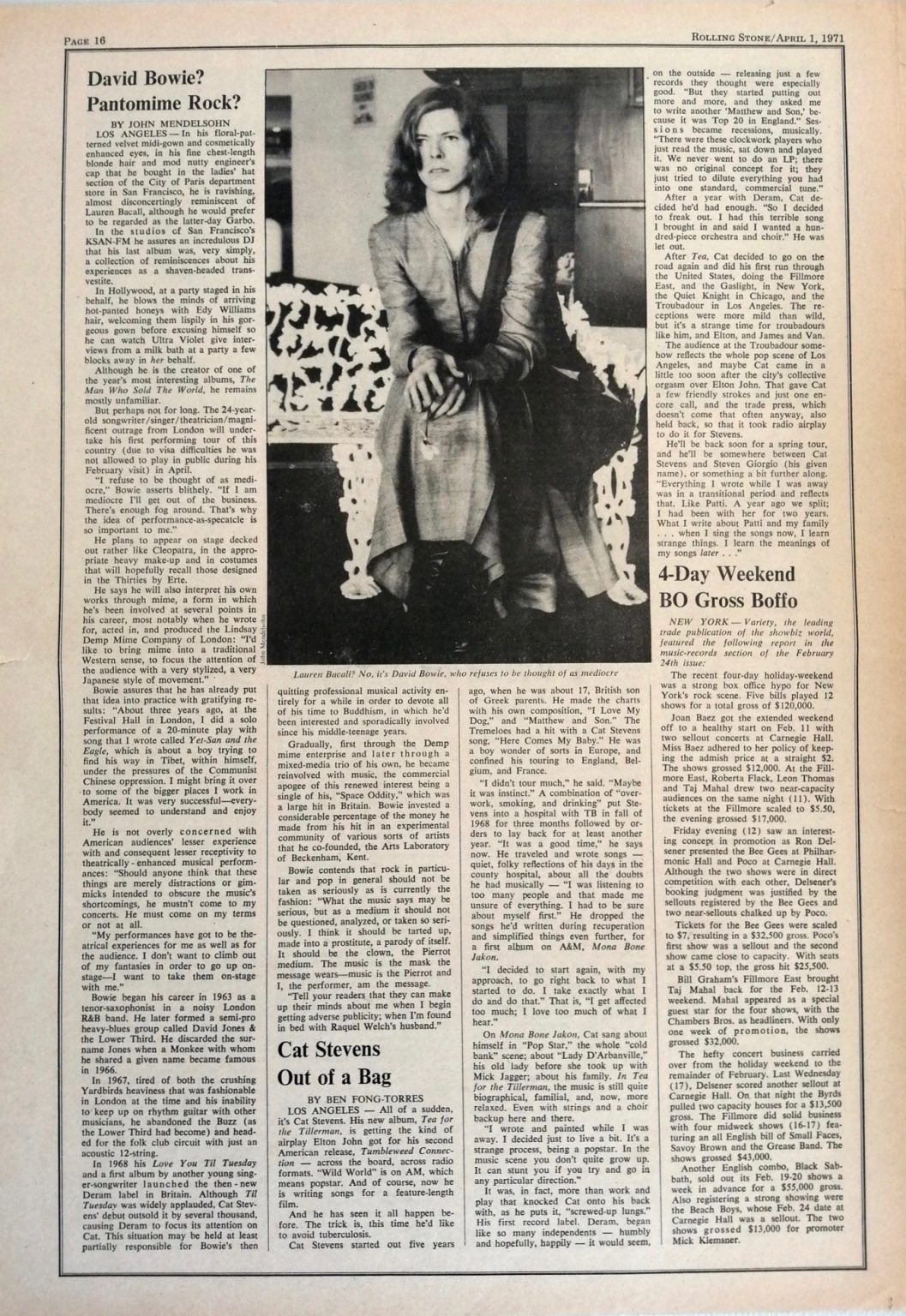 On February 10, David flew to San Francisco where he was introduced to Rolling Stone journo John Mendelsohn who wrote an article titled David Bowie? Pantomime Rock? which would provide David with one of his first pieces of national exposure in America.