Trevor Bolder  1950 – 2013
"Trevor was a wonderful musician and a major inspiration for whichever band he was working with, but he was foremostly a tremendous guy, a great man." – David Bowie 2013.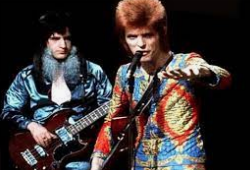 In this episode of the MainMan podcast series, from the archives you'll hear bassist Trevor Bolder describing his time as one of the key members of the legendary Spiders From Mars, from when he first joined David Bowie to perform on the John Peel's In Concert show in June 1971, to his final sessions with Bowie in 1974 and then playing with Ronno on Slaughter on 10th Avenue.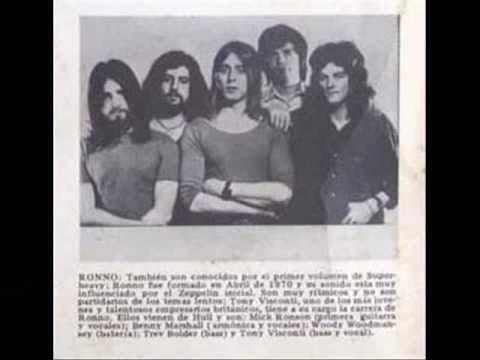 Trevor's grandma was a piano teacher and one of her students was Mick Ronson. Trevor's early exposure to music just like Micks began with classical music in their hometown Hull.  In the late 60's his blues rock musical career began when he played bass with several local bands and became good friends with guitarist Mick Ronson. After Ronno and Woody Woodmansey had played on the sessions for David Bowie's The Man Who Sold the World in the summer of 1970, they returned to Hull because they weren't sure if David was going to be able to offer them enough work. Back in Hull persuading Trevor to join them on bass and formed the band Ronno also known as the Rats.
In May 1971 David rang Mick and Woody and asked them to come back to London and join him on John Peel's 'In Concert' series on BBC Radio 1. Trevor went with them although he was expecting Herbie Flowers to play bass on the session. When he arrived at Haddon Hall David told Trevor that Herbie couldn't make it so Trevor had to learn all 12 songs overnight.
The John Peel session was the first time that these three core musicians who would become The Spiders From Mars played together with David.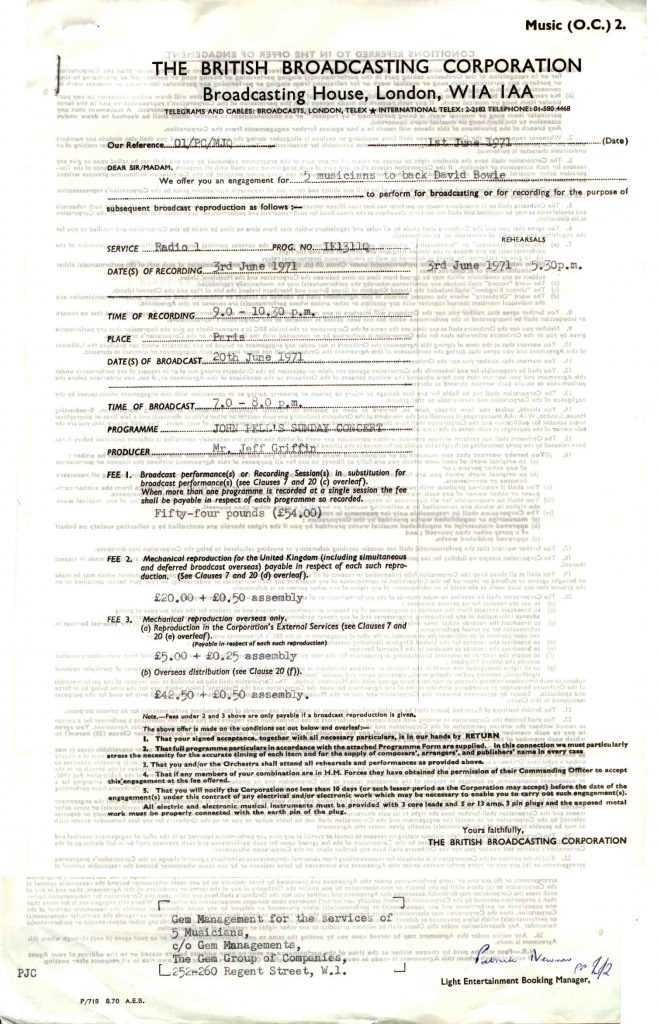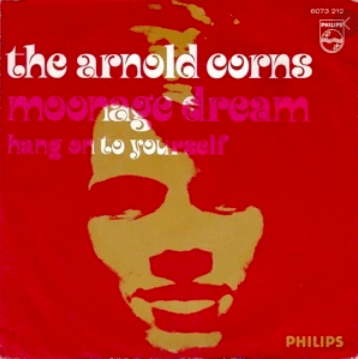 Following the John Peel appearance Trevor played with David, Ronno, Woody and Freddie Burretti on the Arnold Corns sessions in June (more about that 'side project' in future episodes).
Now a full time member of David's band – and living with them all at Haddon Hall – Trevor played on the Hunky Dory sessions. Once the album was finished he, Mick and Woody were expecting to return to Hull and continue with 'Ronno', but by this stage Defries had extracted David from his Mercury contract, arranged a new deal with RCA and David had enough songs ready to record another album.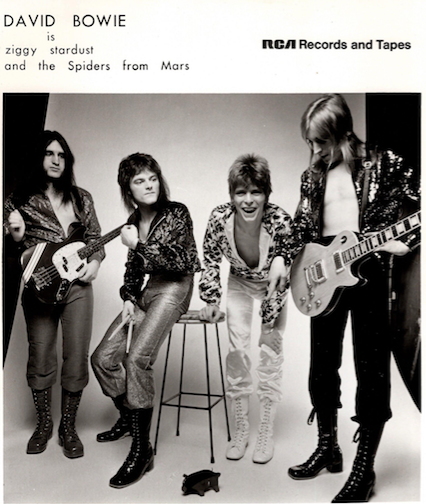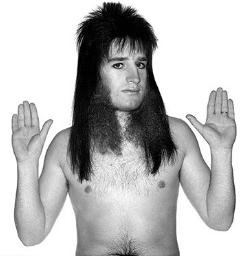 So the three lads from Hull were persuaded to stay in London and record songs for what would become The Rise and Fall of Ziggy Stardust and The Spiders From Mars….and the rest is history, and quite remarkable history.
During his time with the Spiders Trevor became almost as famous for his silver mutton chop sideburns as he did for his bass playing – and in this episode you'll hear Trevor explain how his splendid facial hair became a work of art.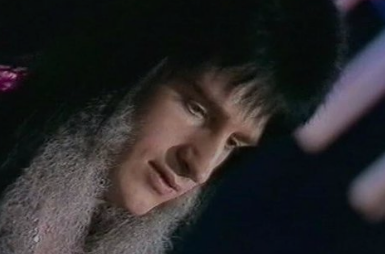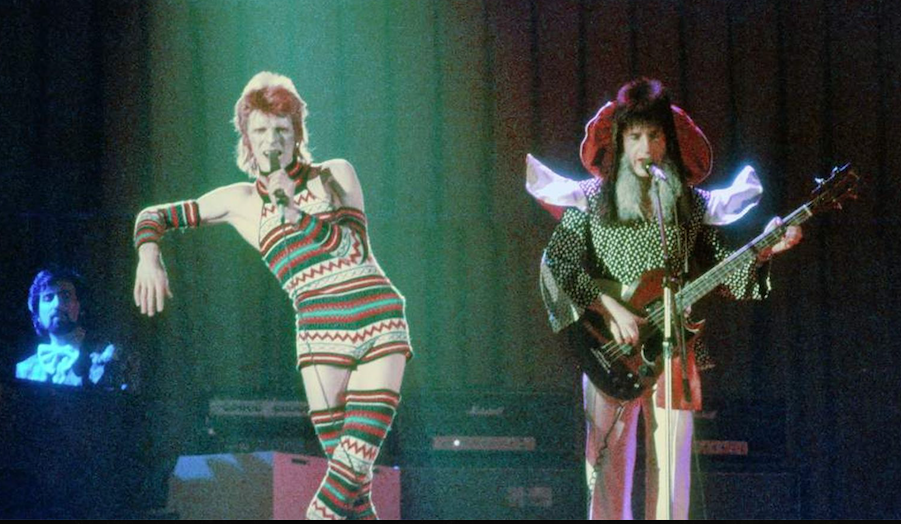 Trevor also played on Aladdin Sane and Pin Ups. Following Bowie's final Ziggy Stardust appearance for the filming of The 1980 Floorshow at The Marquee Club in London in October 1973, Trevor played a few more studio sessions with David while also playing on Ronno's solo album Slaughter on 10th Avenue and playing with Ronno on tour.
Trevor and the other members of the Spiders were offered their own solo deals, but nothing ever eventuated so Trevor joined Uriah Heep in 1976 and then Wishbone Ash in 1981.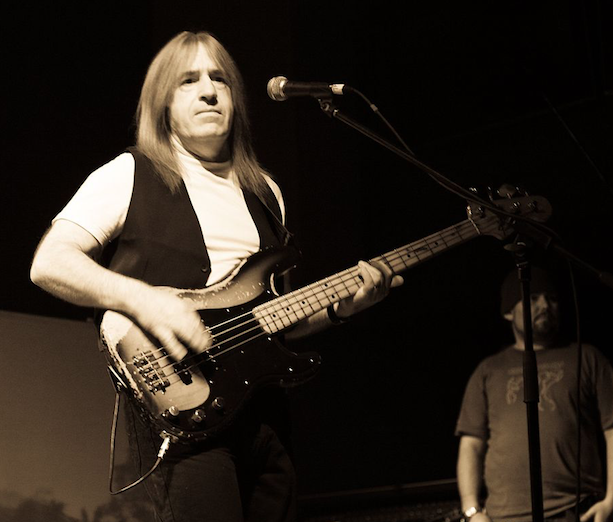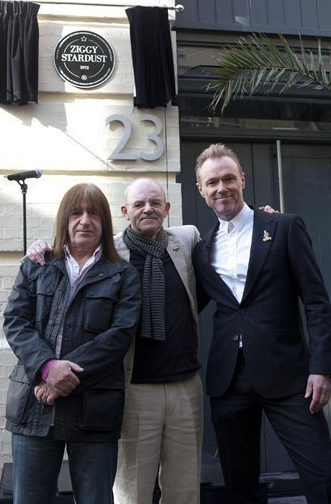 In March 2012 Trevor re-united with Woody Woodmansey to celebrate the 40th anniversary of the release of the Ziggy album when Gary Kemp unveiled a commemorative blue plaque in Heddon St in London, at the spot where the original Ziggy Stardust cover photograph was taken by Brian Ward in January 1972.
Trevor died in May 2013 after undergoing treatment for pancreatic cancer.
"Ziggy played guitar, jamming good with weird and gilly
And the spiders from mars. He played it left hand
But made it too far
Became the special man, then we were ziggy's band"
"Trevor was an all time great, one of the outstanding musicians of his generation, and one of the finest and most influential bass players that Britain ever produced," Uriah Heep.