In this episode we tell the story behind the recording of David Bowie's song Oh You Pretty Things by Peter Noone in March 1971. Peter was the lead singer of Herman's Hermits, who formed in Manchester in 1964. The band enjoyed an incredible run of chart hits, selling over 60 million records and scoring 14 gold singles and seven gold albums.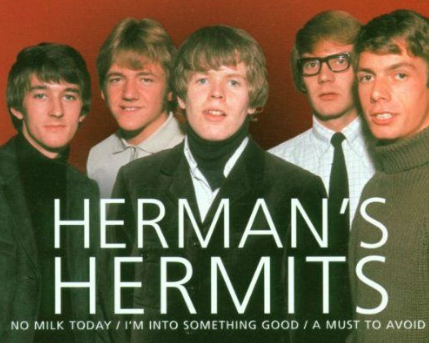 Herman's Hermits records were produced by Mickie Most, who had scored his first hit with The Animals' House of the Rising Sun in early 1964. Mickie then began working with Herman's Hermits producing an incredible sequence of chart topping hits throughout the 60's.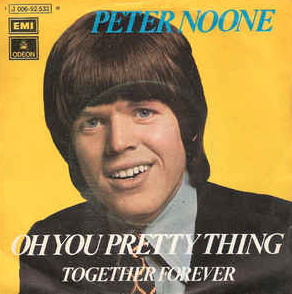 In 1971 Mickie and Peter began discussing songs for Peter to record as his first solo single. At that time Mickie had been a client of Tony Defries for several years and was very impressed by the work of his recent signing David Bowie – particularly his song 'Oh You Pretty Things'. As Mickie said to Peter when he first heard the song – "that's your first solo #1."
The song was part of a tranche of material David had written as part of his new publishing deal with Chrysalis, one of several new arrangements Defries had made for Bowie in 1971, while extricating him from his previous contracts and arranging new deals that would prove more beneficial for the struggling singer songwriter.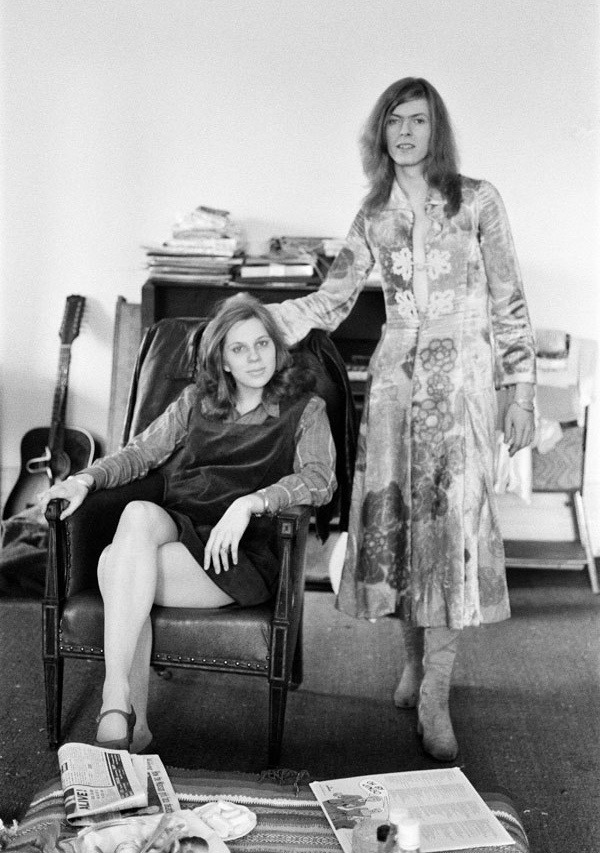 Defries recognised David's talents as a songwriter as well as his potential as a performer, so while spending time negotiating a new recording deal for Bowie, Defries also pursued an improved publishing deal which would mean bigger earnings but also greater awareness in the music industry.
When Chrysalis published the sheet music for Oh You Pretty Things they included Peter Noone's photograph as well as an advert for The Man Who Sold the World and Arnold Corns recording of Moonage Daydream.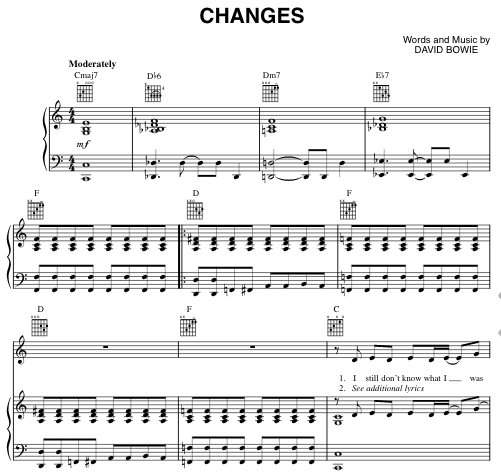 David's original demo for Oh You Pretty Things was recorded at the same session he record Changes. This session was a major turning point for David, both songs having been written after his very influential first visit to America earlier that year. 
He had returned brimming with new ideas and super charged with confidence, drawing on the people he met and the music he heard to begin writing the songs that would end up on Hunky Dory and The Rise and Fall of Ziggy Stardust and the Spiders From Mars.
Having a pop star of Peter Noone's calibre record one of his songs not only increased his awareness as a writer of fine pop songs within the music industry, it also marked a turning point in David's financial fortunes and after years of struggling to make ends meet he finally began to earn money from his songwriting – while only modest compared to what was about to unfold – at least it demonstrated to David that he was on the right path.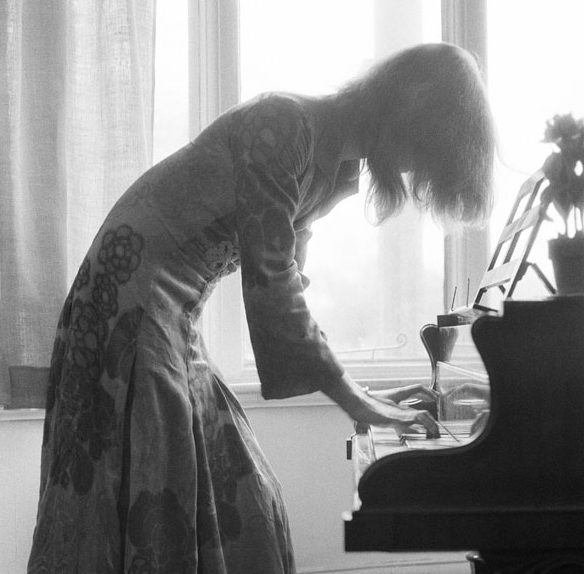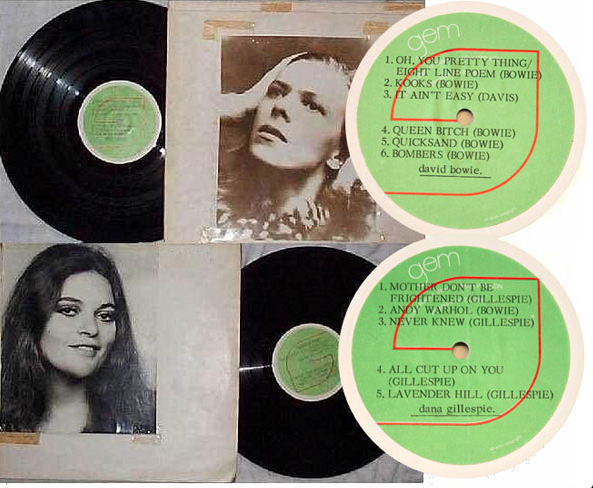 David performed both Changes and Oh You Pretty Things as part of his Glastonbury set in June and Oh You Pretty Things was the first track on the now legendary GEM demo that Defries used to promote David to potential record company executives in July 1971.