In this episode we continue the story  behind the recording of David Bowie's song Oh You Pretty Things by Peter Noone in March 1971. Peter was the lead singer of Herman's Hermits, who formed in Manchester in 1964. The band enjoyed an incredible run of chart hits, selling over 60 million records and scoring 14 gold singles and seven gold albums.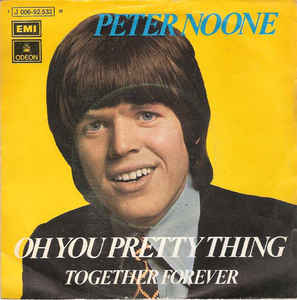 Peter recalls the first time he heard 'Oh You Pretty Things' when producer Mickie Most played him a demo pressing in his London office which he shared with Led Zeppelin manager Peter Grant.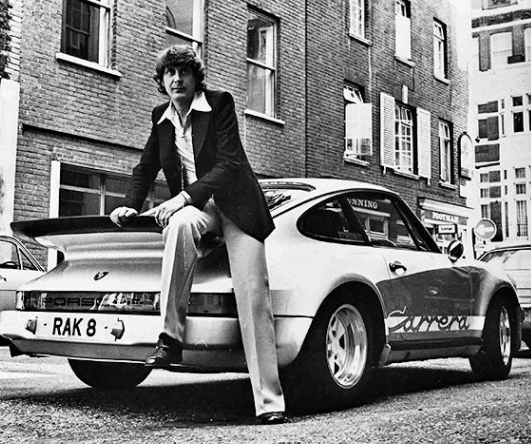 It was through Mickie's association that Grant was asked to manage The Yardbirds. In 1968, Most and Grant had set up RAK Management, but Grant's involvement with The Yardbirds, which soon evolved into Led Zeppelin, meant Mickie focussed on RAK, while Peter managed Led Zeppelin. Most of the early Herman's Hermit records feature Jimmy Page and John Paul Jones before they formed Led Zeppelin.
Peter Noone recalls that Grant had been a road manager for several Herman's Hermits tours in the late 60's prior to taking on the management of The Yardbirds and The Who were the opening act for their 1967 US tour. These two examples demonstrate how small the music business was back in the late 60's when everybody knew everyone else because they met on the club circuit, in a music shop in Soho or backstage at one of the many TV shows.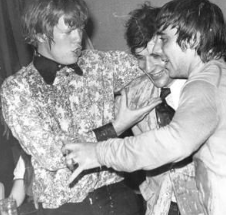 Mickie had a unique ability to spot a song that had 'hit' potential and then team that song with an artiste who could do a great job in the studio. Mickie had an incredible run of hits with acts like The Animals, Donovan, Lulu, Suzi Quatro, Hot Chocolate, Racey, Smokey and The Jeff Beck Group.
Peter recalls how Mickie always worked very fast in the studio. He knew the sound he was after and how to encourage the best performance out of his studio musicians. In the case of Oh You Pretty Things Mickie tried several pianists but none of them could play the way David had on the demo, so he contacted Defries who arranged for David to join the session. David played one section of the song, which Mickie recorded and then copied and repeated 3 times, as David couldn't play the song the same way for the entire song.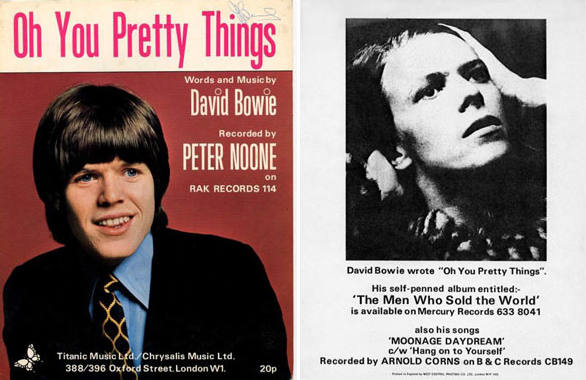 David was also a member of Peter's band when he performed Oh You Pretty Things on Top of the Pops on June 9. David wore one of his Mr Fish dresses and a jaunty hat. Unfortunately the BBC taped over the performance, so no copies were ever archived.