"There are very, very few musicians, let alone pianists, who naturally understand the movement and free thinking necessary to hurl themselves into experimental or traditional areas of music… Mike does this with such enthusiasm that it makes my heart glad just to be in the same room with him."   David Bowie, 2001.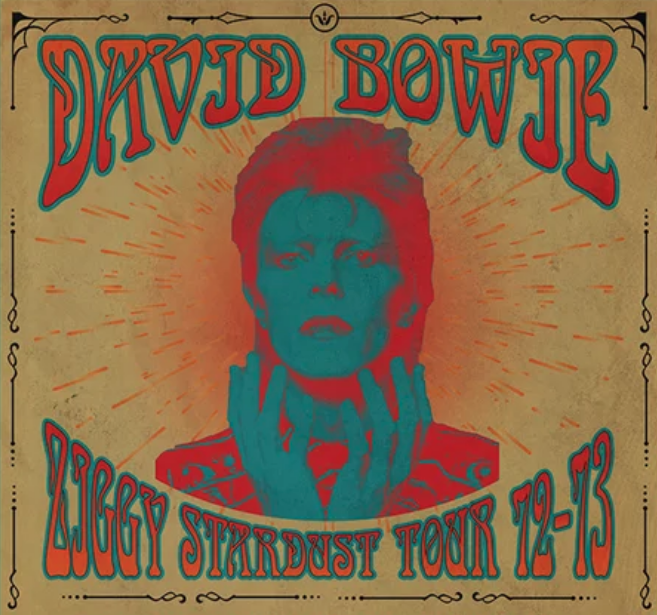 Mike Garson joined the US leg of the Ziggy Stardust tour in September 1972, auditioning for Bowie and Ronno on September 18, (and getting the gig after playing for only 8 seconds), travelling with the band to Cleveland and playing the first gig on Friday September 22.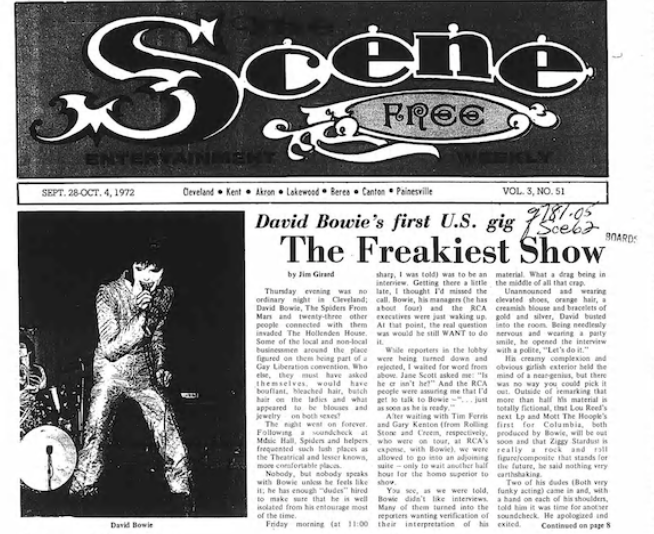 Mike then toured with The Spiders From Mars for the rest of the year, returning to the UK for the Christmas shows at the Rainbow Theatre in Finsbury Park, London and two sell out nights at the Hardrock Concert Theatre in Manchester to wrap up a truly glorious year.
Mike has always been philosophical about the important part that fate played in his meeting and working with David and the Spiders. There are certain musical milestones in rock history where the 'stars aligned' and a series of events all seemed to conspire in a totally random occurrence to spark a cultural revolution. Artistes like Bach, The Beatles and Elvis Presley captured the zeitgeist at the time and helped define an era. And that's what Mike felt he was part of when Ziggy Stardust burst on to the scene – 'it was meant to be'
As Mike explains "I'm still humbled by the small contribution I played to the Ziggy myth. I was just like the whipped cream on the cake, I wasn't the sponge cake. I was just a topping. But it was a topping that  gave him more space and opened up his music. It wasn't just a rock band now. This guy was doing something else and I was bringing in elements of the classical and jazz worlds and putting it on top of his music."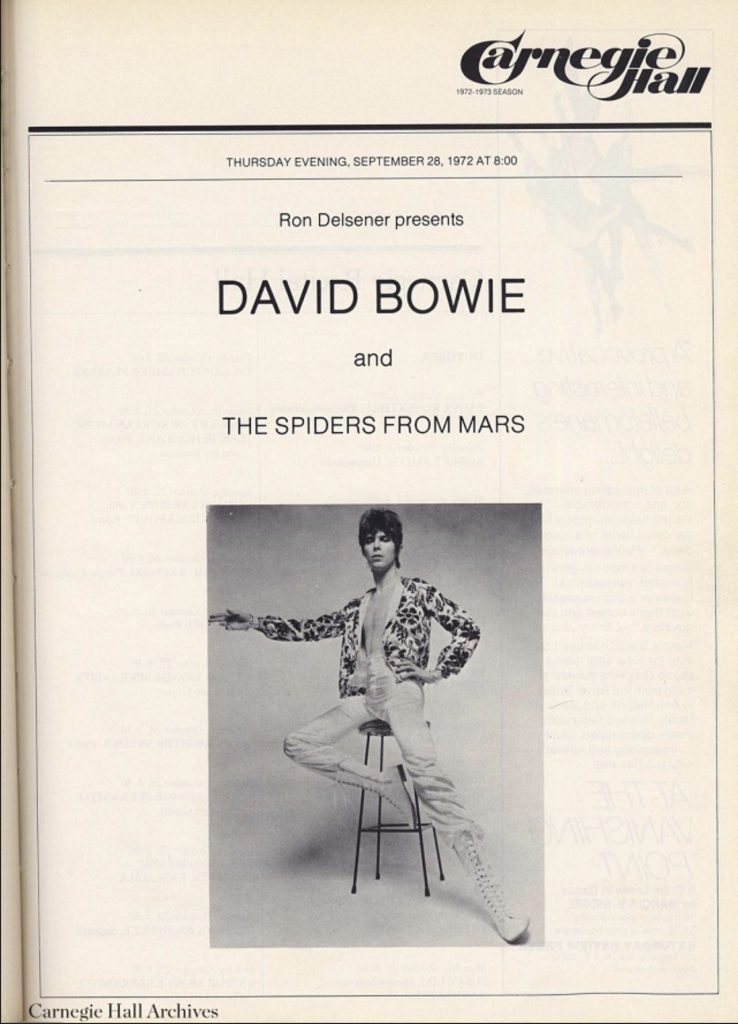 "He was the best and ultimate Casting Director, because he never had a bad musician in his band. He always worked with people that he felt  were the best of the best."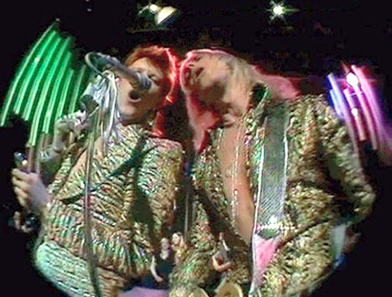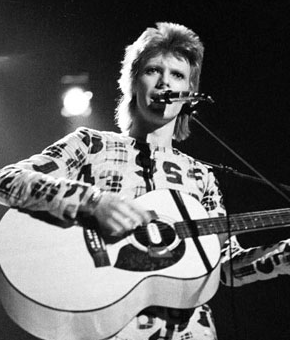 Ziggy's 1973 adventures began with a Top of the Pops performance of The Jean Genie on January 3, followed by concerts in Glasgow, Edinburgh, Newcastle and Preston before David and the band took a break from touring and spent a week in Trident Studios in London recording tracks for Aladdin Sane, which has become some of Mike's most acclaimed and revered work.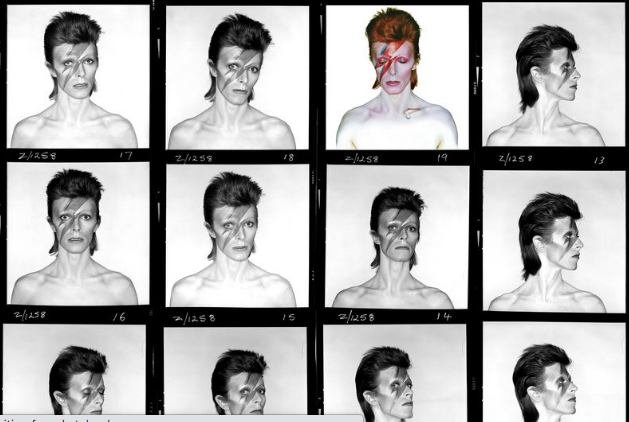 "The notes found me as much as I found them. I wish I could find something comparable … When you have those magic moments, you want to recreate them, but the truth of the matter is you can't. They have to be what they are, and they have to come in a very organic way, so I can't force it to happen. I would just like it to happen somehow, naturally, but you can't force it because they're bigger than us, when those moments happen. They're really like spiritual experiences, as far as I'm concerned."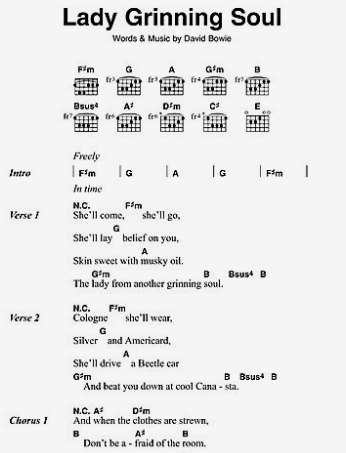 'For example Lady Grinning Soul brought out the romantic playing in me that comes from composers like Franz Liszt and Chopin. I mixed this with elements of Liberace and Rodger Williams, which were styles of music that were always put down because they were so mainstream. I played in a very un-dissonant way here, where Aladdin Sane is about as dissonant as you can get'
One of the most memorable concerts of Mike's tenure with Bowie during the Ziggy period was on July 3 1973 when Bowie announced on stage at the Hammersmith Odeon that he was 'retiring' Ziggy and that would be the final concert. Mike explains he felt Bowie had gone as far as he felt he could go, exploring every aspect of Ziggy's character – and it was just time to move on to something new. The music on Aladdin Sane demonstrated that Bowie was always willing to experiment and push boundaries and the death of Ziggy was just another chapter in his journey of discovery.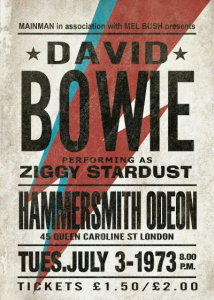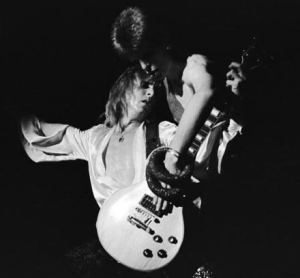 Mike was in an awkward position because David had told him about his plans to 'retire' Ziggy and Mike had discussed with Defries plans to work with Bowie and Ronno on future projects, so was a bit uncomfortable with the fact that Woody and Trevor didn't know about Bowie's decision. But that fact didn't detract from the musical performances that night and Mike is still delighted to have been part of such an historic gig.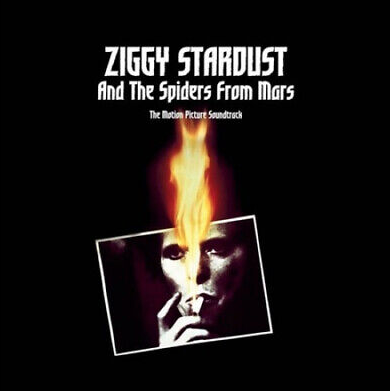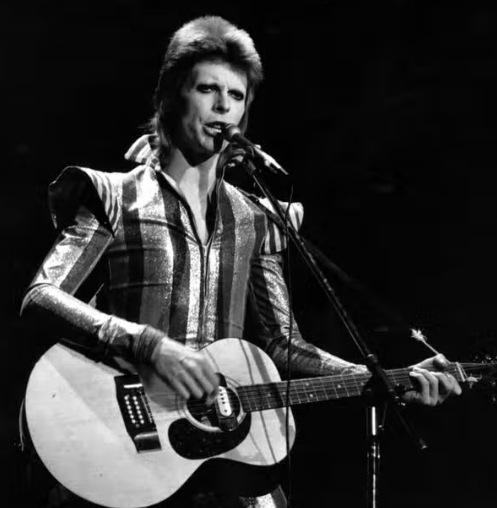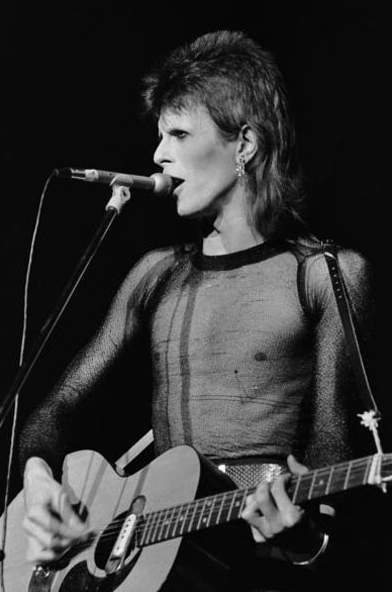 One of the biggest surprises of the night was during soundcheck when Mike was improvising a medley of Bowie songs including Changes and John, I'm Only Dancing as well as songs from the Ziggy Stardust album.  David enjoyed Mike's performance, so he asked Mike to open the show by playing the same medley ten minutes before the scheduled start time. Barry Bethel announced the introduction to Mike, explaining why Bowie has asked him to perform his overture.
Mike reckons that one of the reasons that Barbra Streisand decided to record a version of Life on Mars? for her Butterfly album in 1974 was that she was in the audience at the Hammersmith Odeon that night and liked the arrangement Mike played. (David wasn't so enamoured and in a 1977 interview with Cameron Crowe called Ms Streisand's version 'atrocious')
Mike believes that in 150 years you will still be hearing stories about the influence of David Bowie, but perhaps not the Rolling Stones or Dylan. In a further 300 years people will still be talking about Bowie.
A musician Mike was recently playing with suggested that in 5,000 years people will still be talking abut Bowie's influence in the same way they talk about historic legends like Tutankhamun, characters from Greek Mythology or Eastern Mysticism.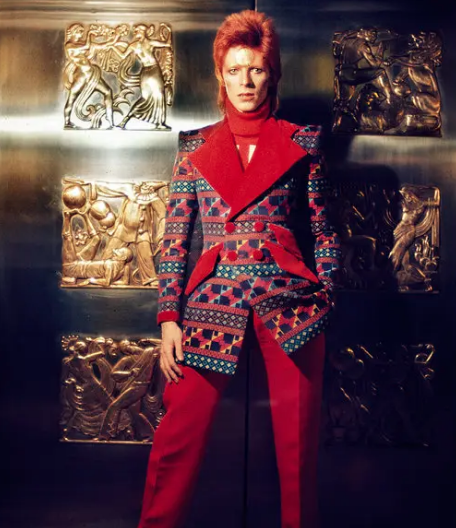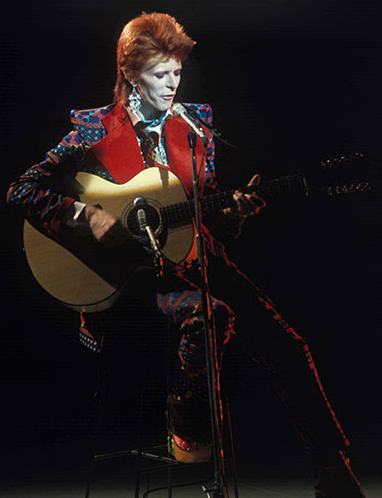 Ziggy liberated the gay, the bisexual and the androgyne. Bowie was not an activist in the traditional sense but he helped give voice to disenfranchised subcultures in society – trans women of colour, flamboyant queens, lesbians and gay men who brought the fight to the streets and changed the world.
To them he wasn't just a pop idol, he was a lifeline. When homosexuality was still considered a shameful secret to many, Bowie told the world he was gay, and music — and the lives of many of his fans and followers — would never be the same. And his influence still continues today.
Mike is constantly being reminded by young people he meets who have only recently discovered the transformative power of Ziggy Stardust, that Bowie has given people a license to survive.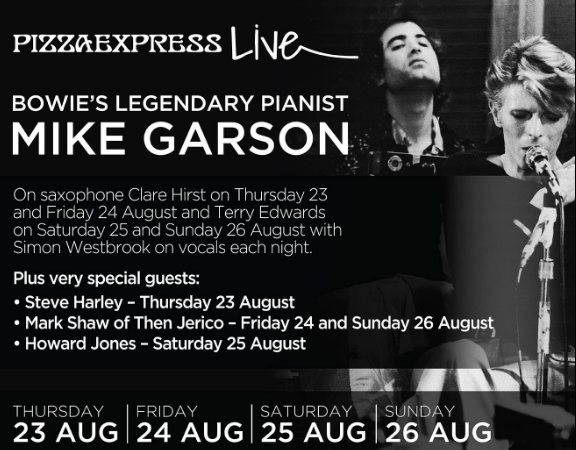 Mike tells the story of playing London's Piazza Express Jazz club a few years ago when a young fan from the audience approached him after the gig and told him that she was in a dark place in her life and contemplating suicide when she heard Mike's playing on Aladdin Sane, which she found so moving that she decided against taking her life. That's heavy!
One of Mike's keenest memories of David was his encouragement for people, his collaborators and his fans, to explore their own personalities. Mike referred to his time on the road with David during the Ziggy Stardust period as the 'Be Who You Are' tour. In the same way that David encouraged Mike to play whatever he heard and felt was required in a situation, he was also the same when encouraging other people to explore their own personalities, which is why the Ziggy character is still revered today as a revolutionary LGBTQ+ icon.