In this episode singer, songwriter Dana Gillespie describes how she first met David Bowie at The Marquee Club in London in 1964.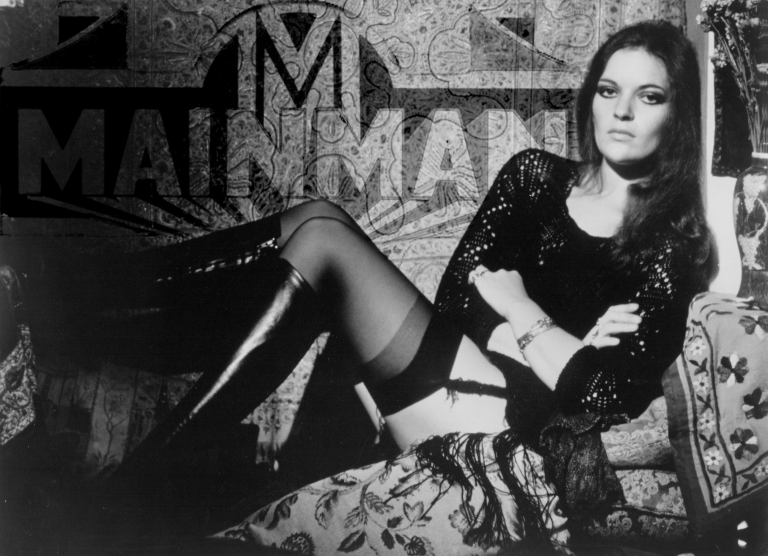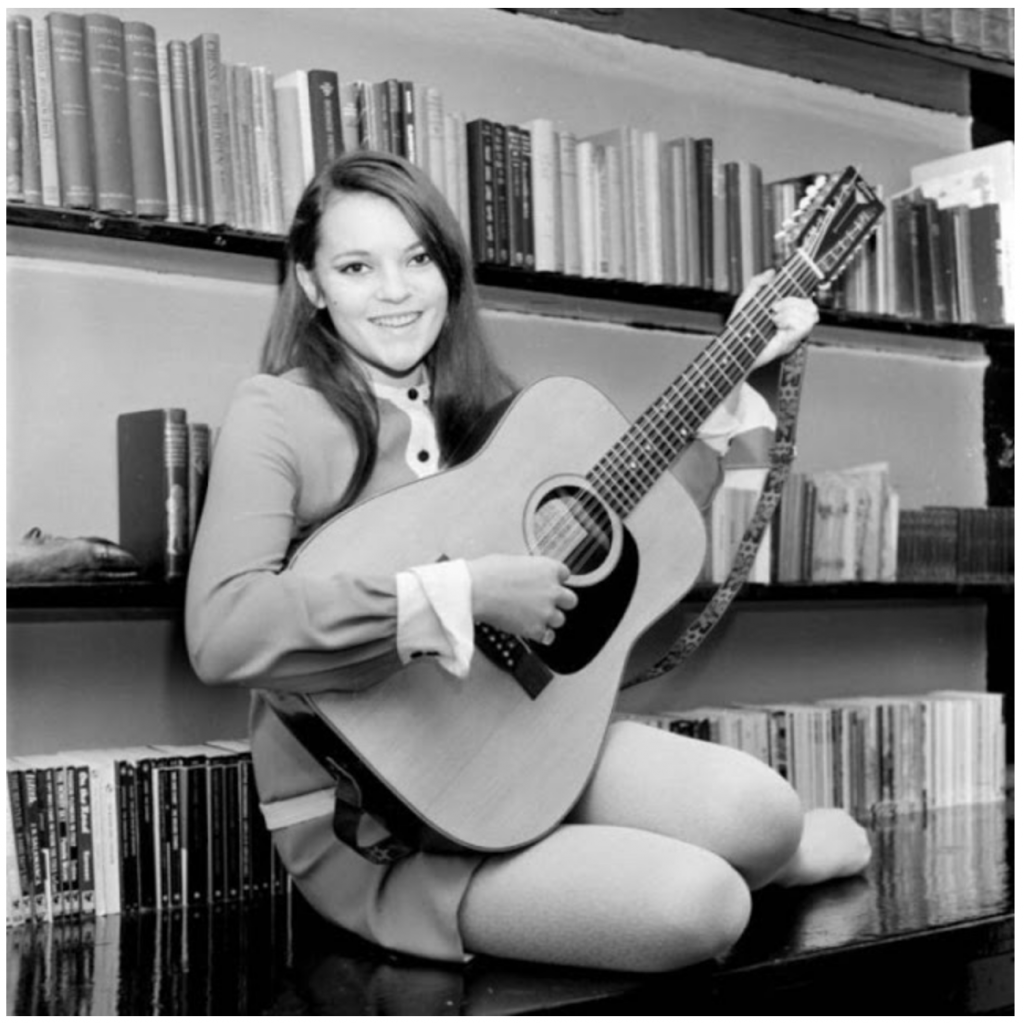 Dana began her career as a folk singer, before her music became more pop orientated. One of her early singles, Thank You Boy in 1965 was produced by Jimmy Page. Dana's first album Foolish Seasons released in 1968 included the song You Just Gotta Know My Mind, written for her by Donovan.
Dana's second album Box of Surprises was a psychedelic progression and was produced by Mike Vernon, who had worked with David Bowie on his The London Boys single in 1966.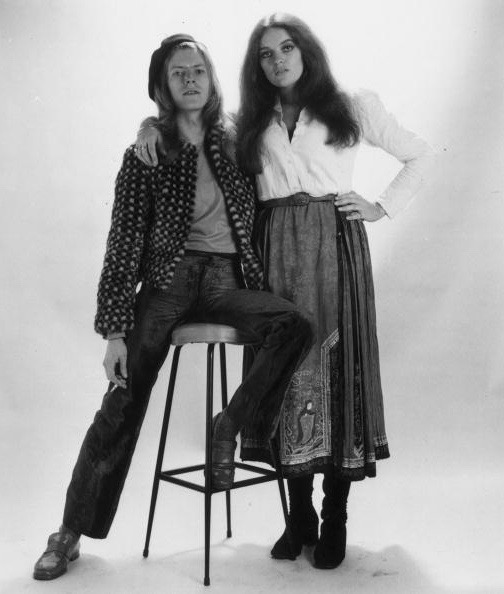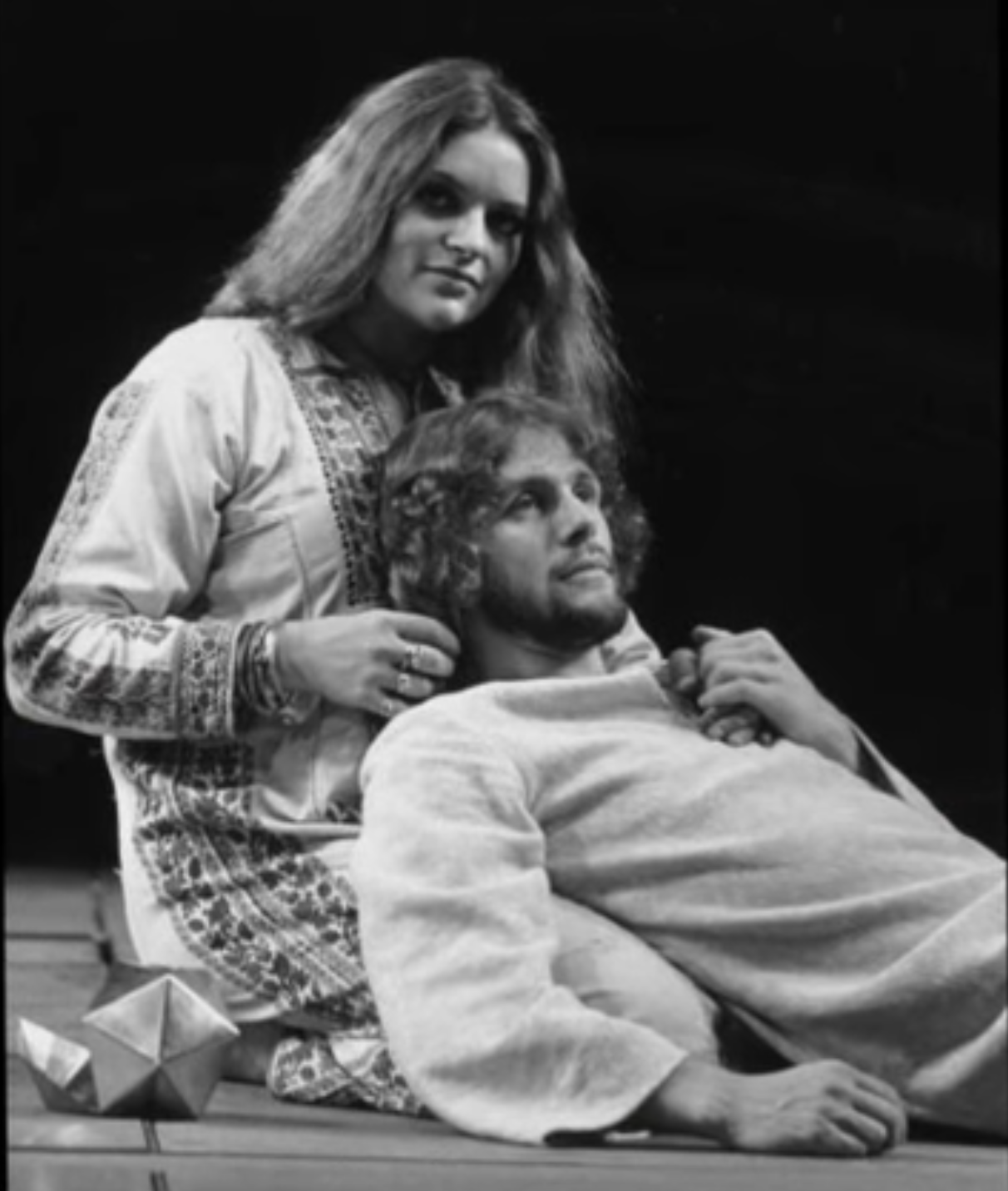 Over the next few years Dana & David were occasional collaborators as each pursued their own careers, experimenting with a variety of musical genres.
In the late 60's Dana began  focussing on acting. She was the original Mary Magdalene in the first London production of Andrew Lloyd Webber and Tim Rice's Jesus Christ Superstar in 1972.
In 1970 Dana was looking for a new manager to help progress her career so David introduced her to Tony Defries. Dana and David both signed with GEM Music Group, a new rights management company formed by Defries and Laurence Myers.
In June 1971 Dana appeared with David and his band on a John Peel Sunday Concert session recorded at the BBC 'Paris' studio in London. Peel described the session as a 'preview of a forthcoming album'. Along with Dana, guitarist Mark Carr-Pritchard and vocalists George Underwood & Geoffrey Alexander MacCormack. David's band at that session included Mick Ronson, Trevor Bolder and Woody Woodmansey – the first time those three musicians who would become The Spiders from Mars played live together.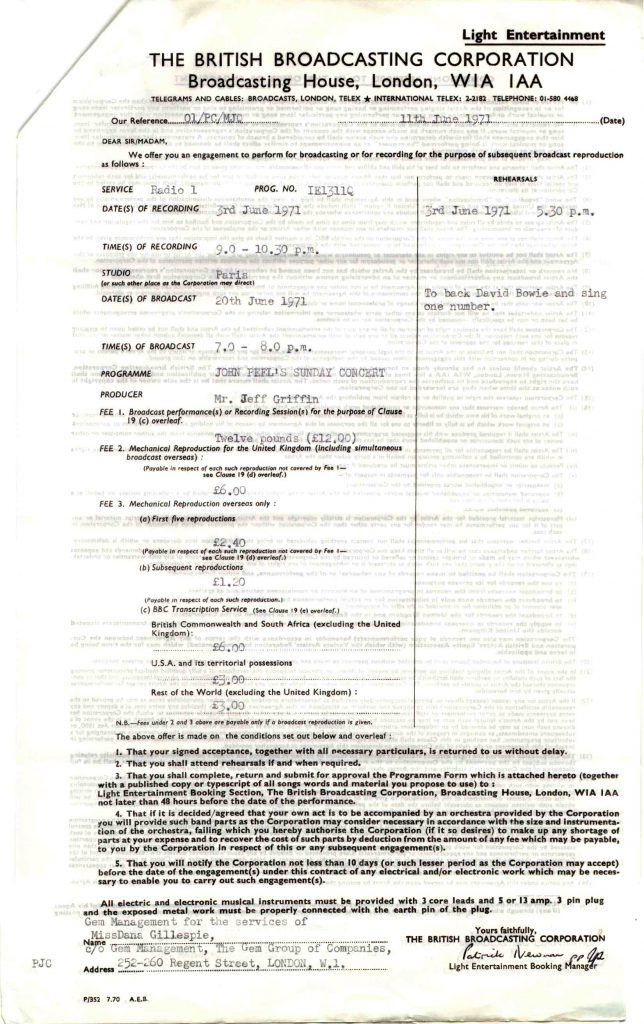 Later in the month Dana, David, Angie, Defries and Mick Ronson all took the train from London to Castle Cary station and then walked to Worthy Farm for David's appearance at the Glastonbury Fair
In July 1971 while David was working at Trident Studios recording songs for what would become Hunky Dory, he and Mick Ronson produced 5 songs for Dana, including Andy Warhol which David had originally written for her.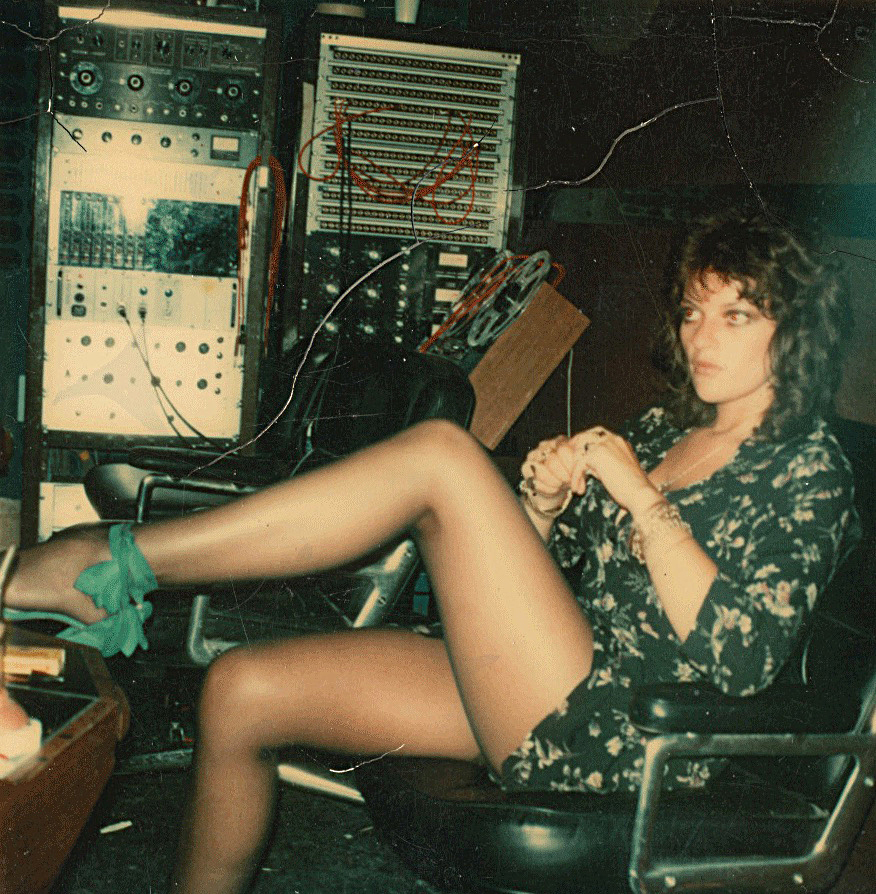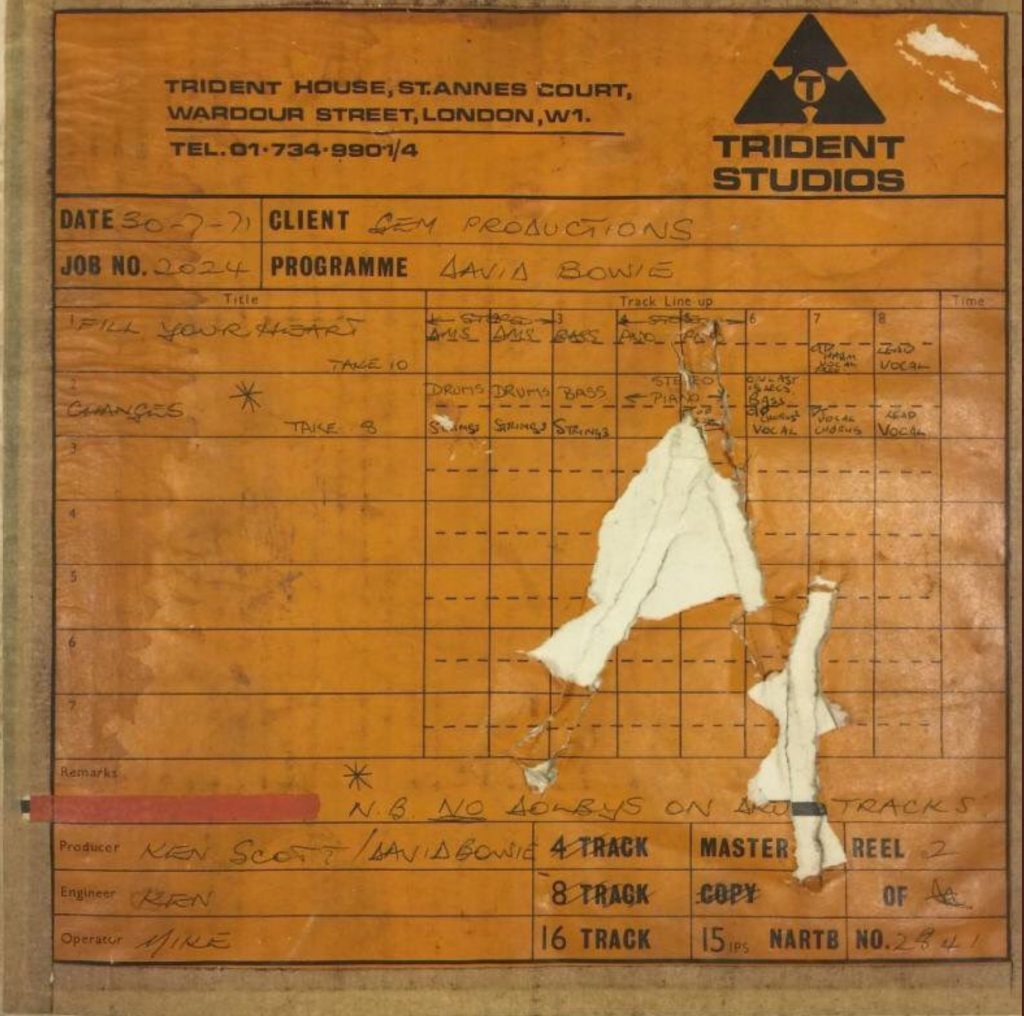 During these Trident recording sessions, when the band were looking for a keyboard player Defries invited comedian Dudley Moore, who was an accomplished pianist, to play on these sessions. Dudley was unavailable so Rick Wakeman stepped in. David subsequently invited Rick to join the band, but Rick declined since he had just accepted an invitation from Chris Squire to join 'Yes'.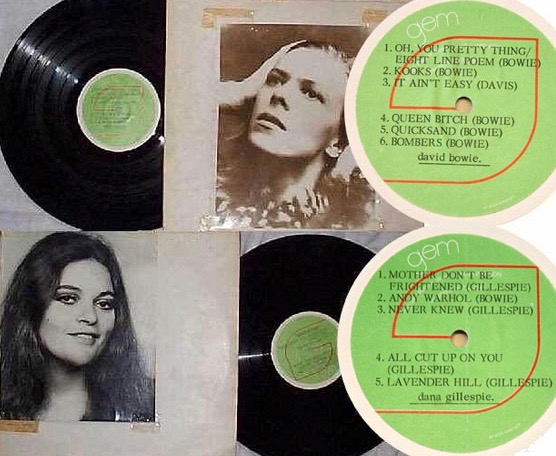 Five of Dana's tracks would be used on one side of a GEM promo disc with six of David's tracks on the other side. These discs are what the industry called a 'white label' that was not intended for commercial release.
GEM produced 500 copies as giveaways to record companies, music publishers, radio stations, marketers and sometimes press. The promo disc featured six early mixes for the Hunky Dory album. This was instrumental in Defries securing a GEM license deal for David with RCA who would release Hunky Dory in December 1971.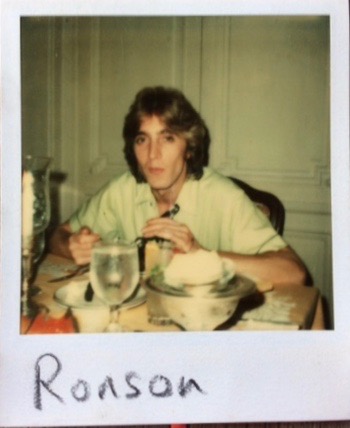 Mick Ronson, photographed by Dana Gillespie in 1972. Mick played guitar on Dana's version of Andy Warhol and co-produced her 1973 album Weren't Born a Man with David.