David Bowie's third album The Man Who Sold the World , was released in America 50 years ago – November 4, 1970.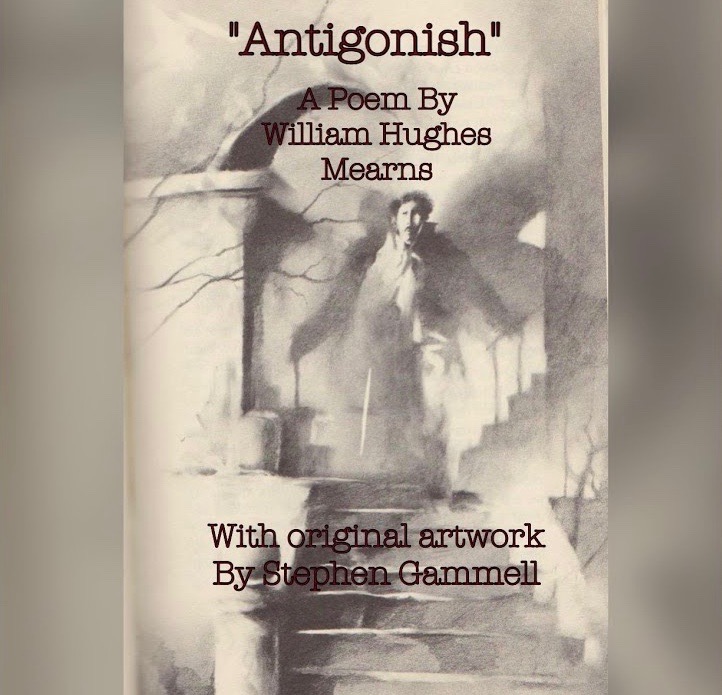 The album marked a distinct difference from his earlier acoustic, folk themed music, with a harder rock edge, inspired by guitarists Jeff Beck and Eric Clapton and the band Cream, with lyrics exploring themes of religion, insanity, power, sexual possession and war, inspired by literary heavyweights like William Blake, Aleister Crowley and Friedrich Nietzsche.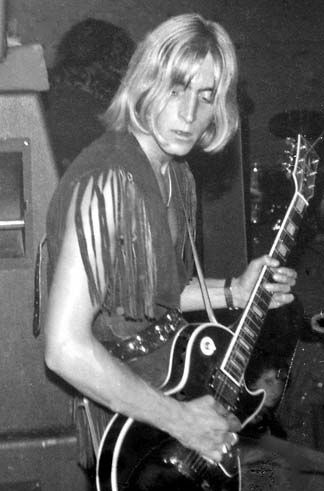 Written and recorded while the band all lived together at Haddon Hall, this album was notable as the debut of Mick Ronson, whose virtuosic guitar skills significantly impacted David's music.
Ronno and Tony Visconti worked closely on creating the musical thematics for the album, matching David's vision and lyrics. The album was recorded in Trident and Advision studios in London in April and May 1970, during which time David terminated his management deal with Ken Pitt as he began working with Tony Defries.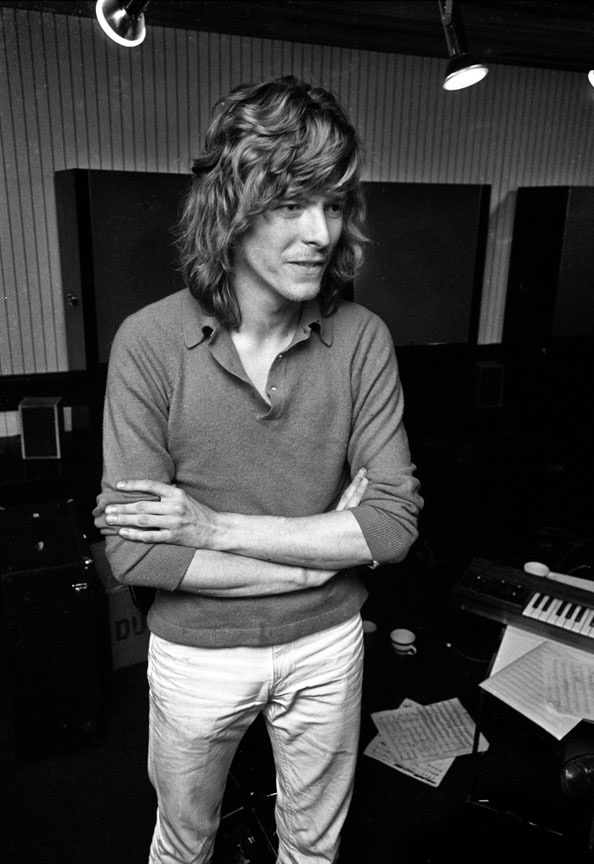 David decided to call the album 'Metrobolist'  punning the title of Fritz Lang's 1927 expressionist sci-fi drama Metropolis and asked local artist Mike Weller to provide illustrations which featured a subversive cartoon including the background image of Cane Hill, the hospital where David's half brother Terry had been committed with mental health issues.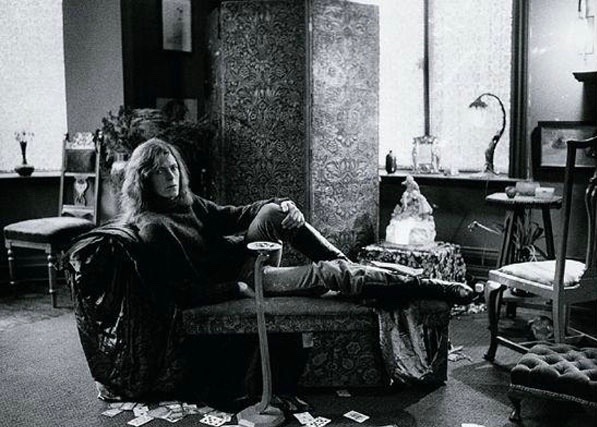 Bowie also designed a gatefold featuring photographs that Keith MacMillan took at Haddon Hall in September.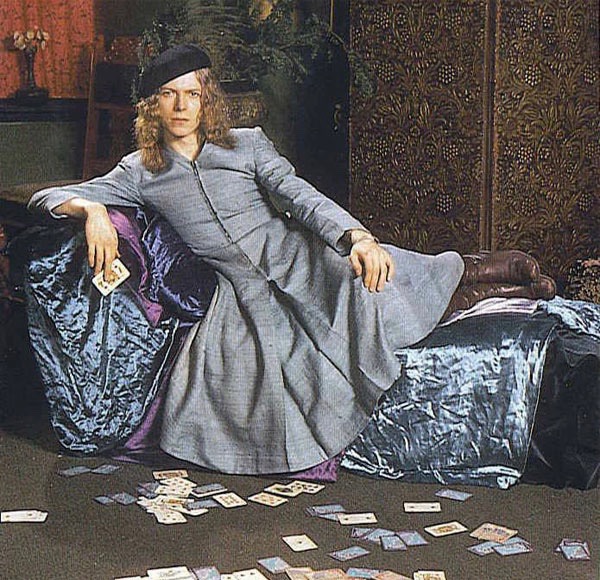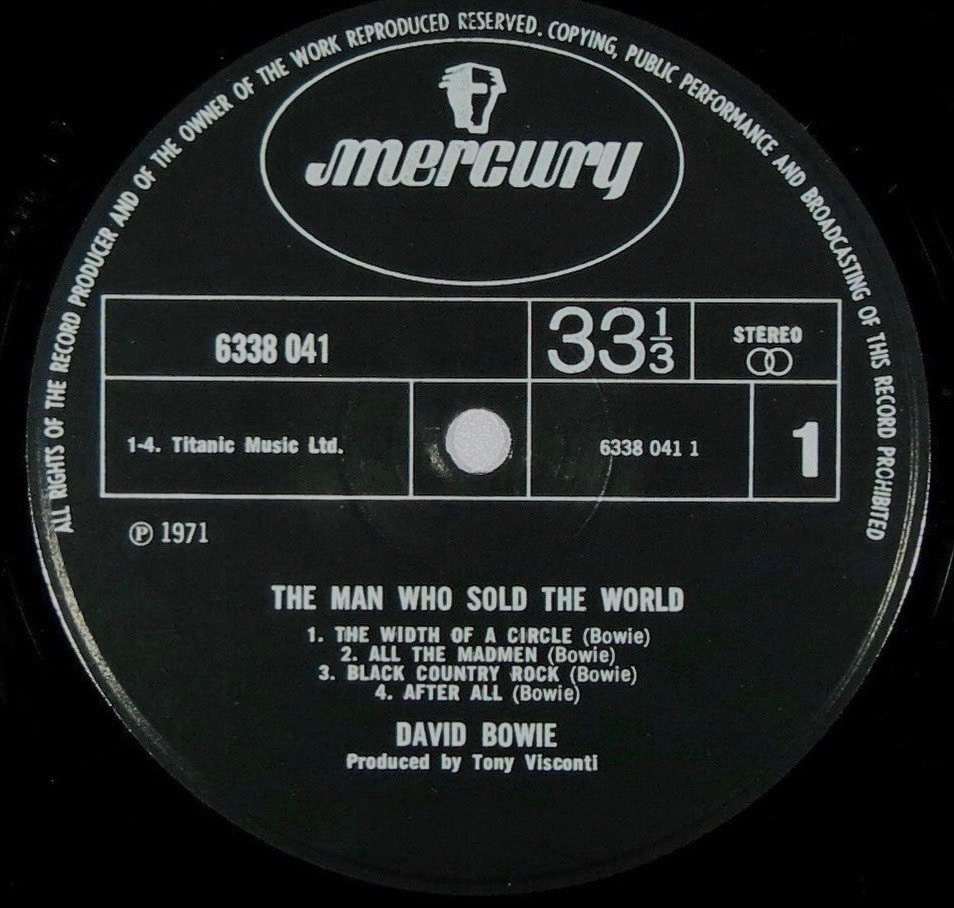 David was extremely angry when he discovered that without consulting him the U.S. record company had changed the name from Metrobolist to The Man Who Sold the World.
And it wasn't just the name they changed. Mercury in the U.S. dispensed with the gatefold – they also didn't like the cover art and deleted the words from the speech bubble that should have read "roll up your sleeves and show us your arms".
David had been struggling to find a successful follow up to Space Oddity, but nothing he created had achieved anything near that level of success and his record company were underwhelmed at what they heard, so didn't plan any promotion or publicity for the album and decided against releasing any tracks as singles.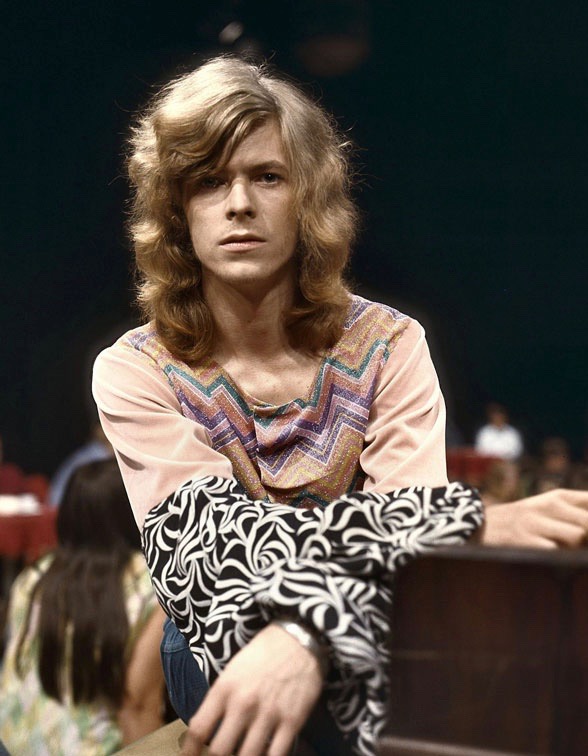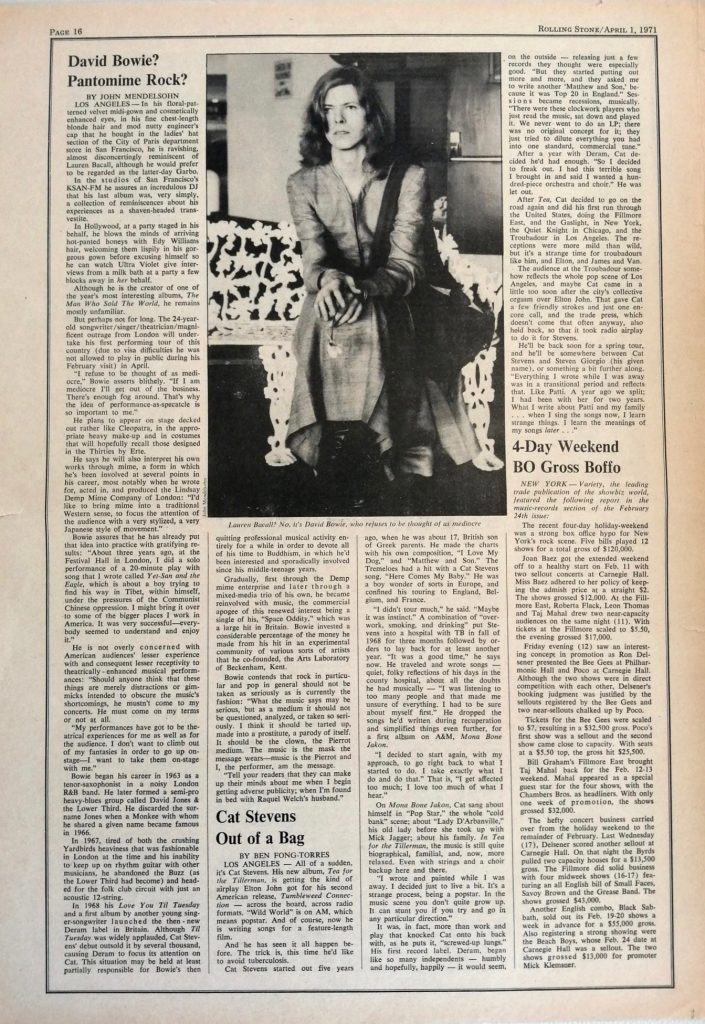 Despite lack of interest at Mercury several music journalists appreciated David's artistic ambitions, especially in America. John Mendelssohn from Rolling Stone magazine was a big fan of David's and this article titled  David Bowie? Pantomime Rock? was very influential. 
Eventually the UK division of Mercury decided to release the album in April 1971 with one of Keith MacMillan's Haddon Hall photographs of David in a Mr Fish 'man dress'.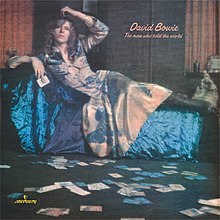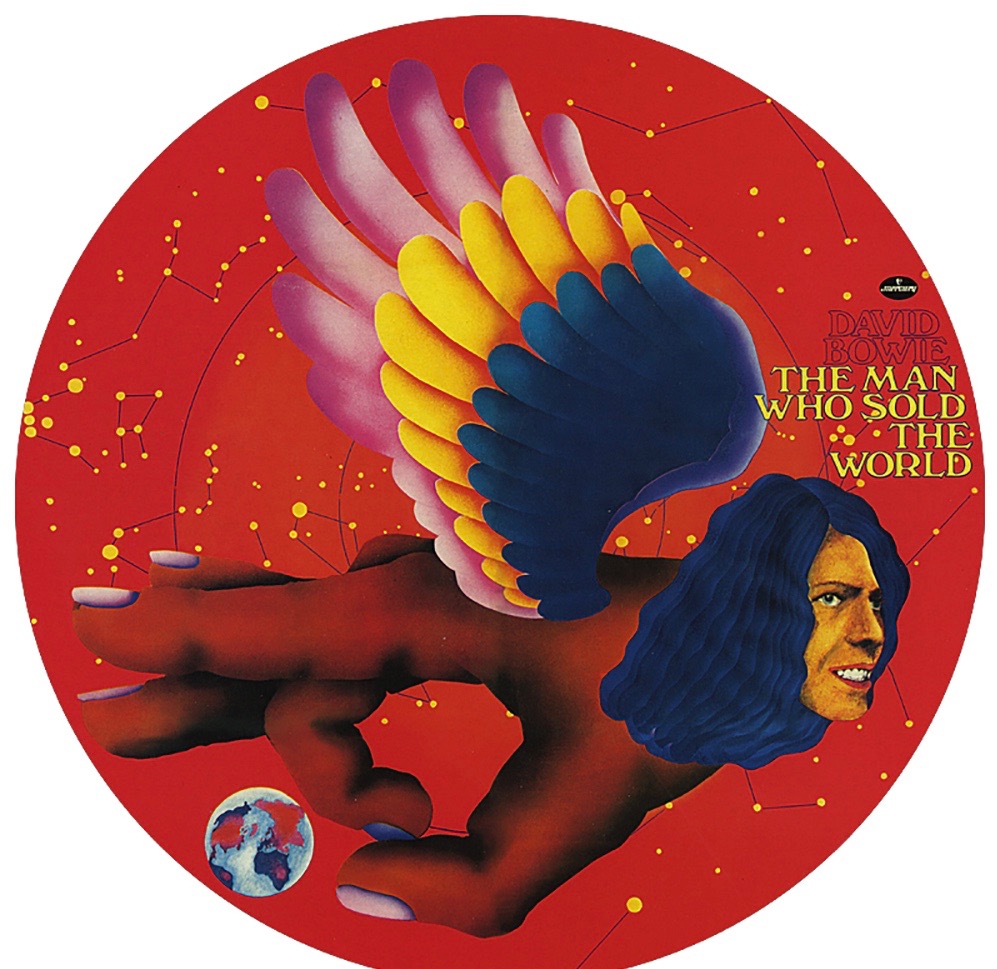 And Mercury in Germany released the album with their own weird and wonderful artwork.
Following the success of the Ziggy Stardust album in 1972, RCA records, who David signed with after Defries terminated his deal with Mercury, re-released The Man Who Sold The World with a black and white cover photograph of Bowie in Ziggy mode.