In this episode Dana Gillespie reads excerpts from her memoirs Weren't Born a Man that recalls her MainMan years, when she wrote and recorded with David Bowie, played Mary Magdalene in the original London production of Jesus Christ Superstar, recorded two albums and had a damn fine time!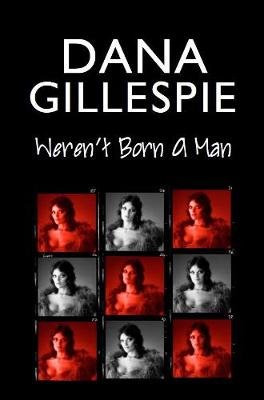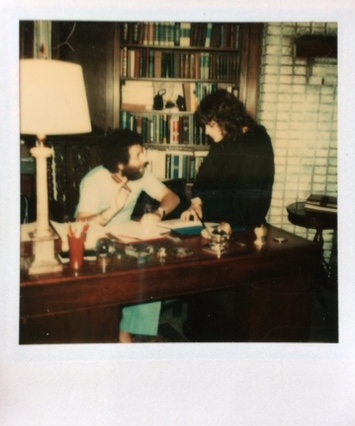 In 1970 David introduced Dana to Tony Defries and like David, she decided Tony was the right person to take her career forward, looking after the business side of things, giving Dana the freedom to write and record new music.
"Captain of the Good Ship MainMan"
Dana was at the core of the MainMan adventure as Defries disentangled his new signings from their existing deals and provided them with the advice and funding to pursue new artistic goals. Dana was present as David morphed from folk wannabe to pop megastar and for several years enjoyed a unique perspective  of rock 'n roll hedonism.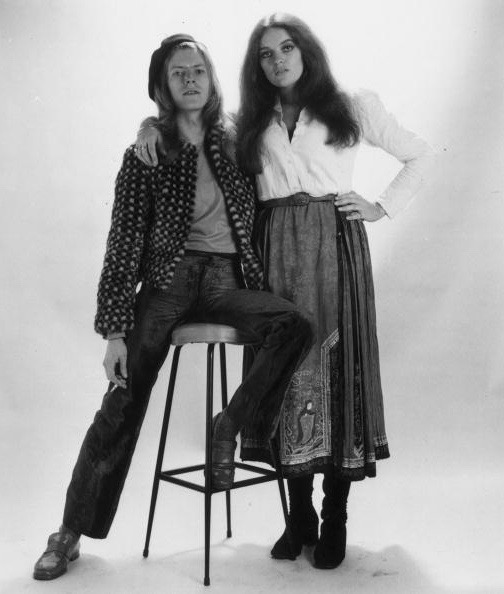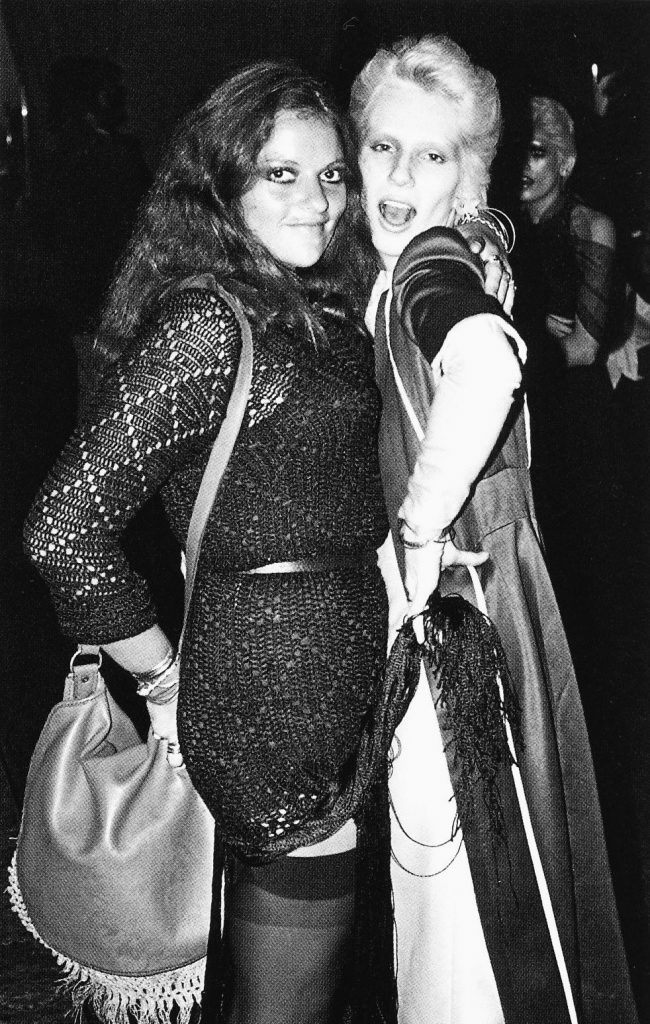 Dana particularly enjoyed a close friendship with Angie Bowie and the pair of them developed a deep bond, so Dana is uniquely placed to offer a very interesting perspective on the personal dynamic between David and Angie and in her book she details the time and effort Angie spent on helping David in his career. Angie had style and she knew how to use it. It's fair to say that Angie was equally as ambitious a David – probably more so.
Especially in the period when David first signed with GEM, the company formed by Tony Defries and Laurence Myers, it was Angie who was out hussling for gigs and buying David his clothes, many of which they shared, as they both were the same size. Dana believes that Angie still doesn't get the credit she deserves for helping David achieve his ambitions during this period of rapid change.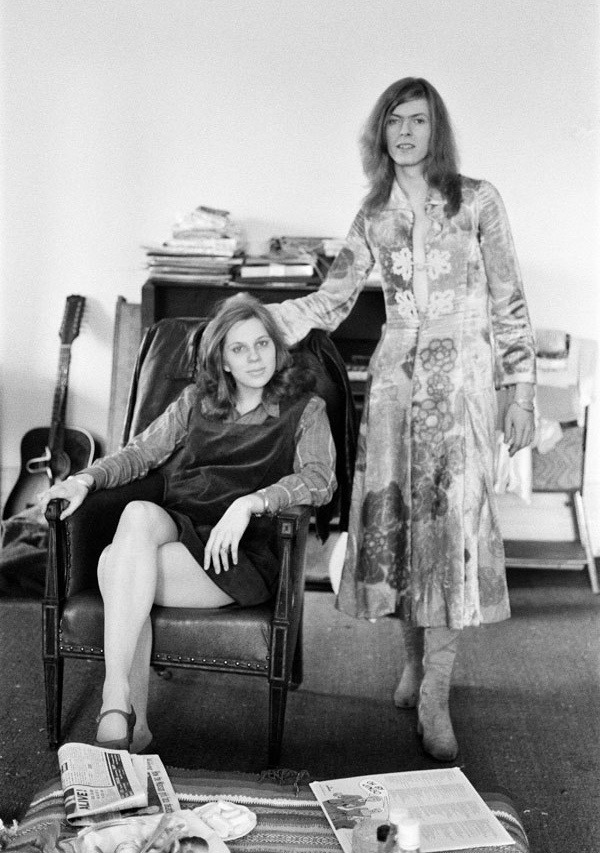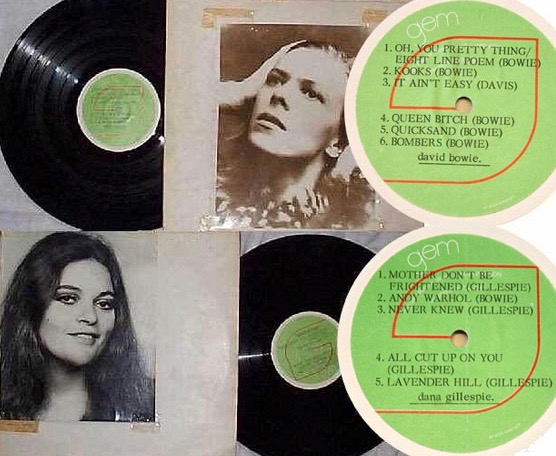 In July 1971 GEM arranged for David and Dana to record a demo album at London's Trident studios album in order to help secure them both new recording contracts. There were 500 copies pressed and as Dana recalls, some of those albums, now regarded as among the rarest and most collectable of David's catalogue, ended up being trashed!
Dana was part of David's band that played the John Peel Show at the BBC on June 3 1971 and featured Trevor Bolder making his first appearance with David. Also in the group that day, which John Peel described as 'an astonishing number of friends from Bowie's neighbourhood' were Mick Ronson, Woody Woodmansey, Mark Pritchett, George Underwood and Geoff MacCormack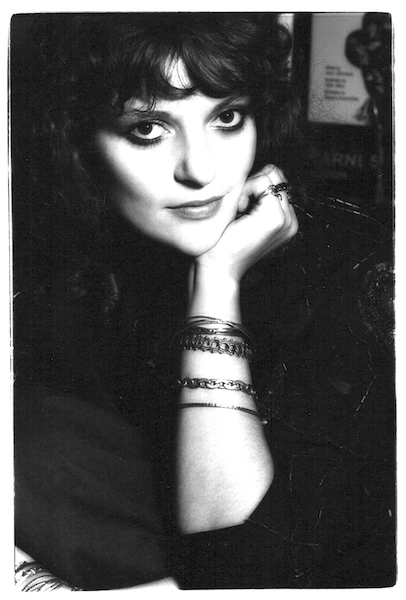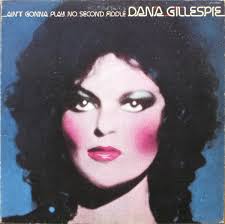 At the Peel session Dana performed Andy Warhol which David had written for her and several years later Richard Bernstein created the Warhol style silkscreen artwork for Dana's MainMan album Ain't Gonna Play No Second Fiddle, which was based on a photograph taken by Terry O'Neill. Richard was an artist and photographer who provided cover art for Warhol's Interview magazine. Note the insert credits "VERY SPECIAL KISSES TO JYPP" Dana's pet name for Angie.
Dana always enjoyed a great personal and professional relationship with Mick Ronson, particularly when he and David produced Dana's first MainMan album Weren't Born a Man, which they recorded at Trident Studios in London in 1973.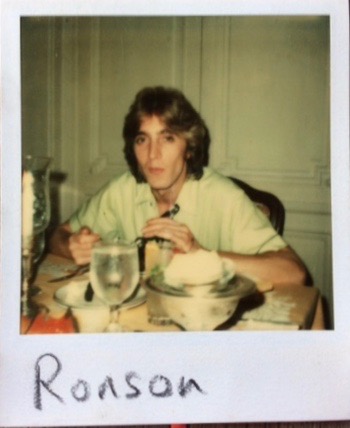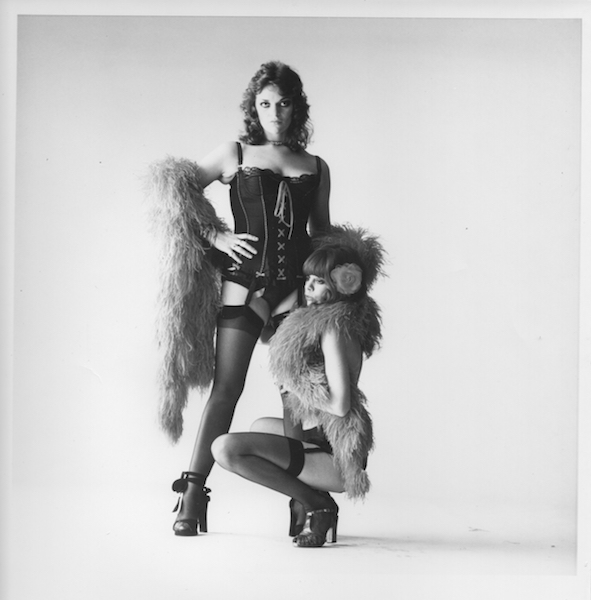 Weren't Born a Man was co-written by Dana and her boyfriend at the time Mick Liber for Sandra Wood, who Dana first met when they appeared together in the stage play Catch My Soul. When Defries, following the movie studio model MainMan was based on, suggested all his principal acts should have assistants Dana invited Sandra to join the MainMan entourage.
Dana's first recording of the song was with Mike Liber's band Libido, which in Dana's words 'disappeared without a trace'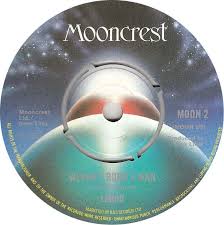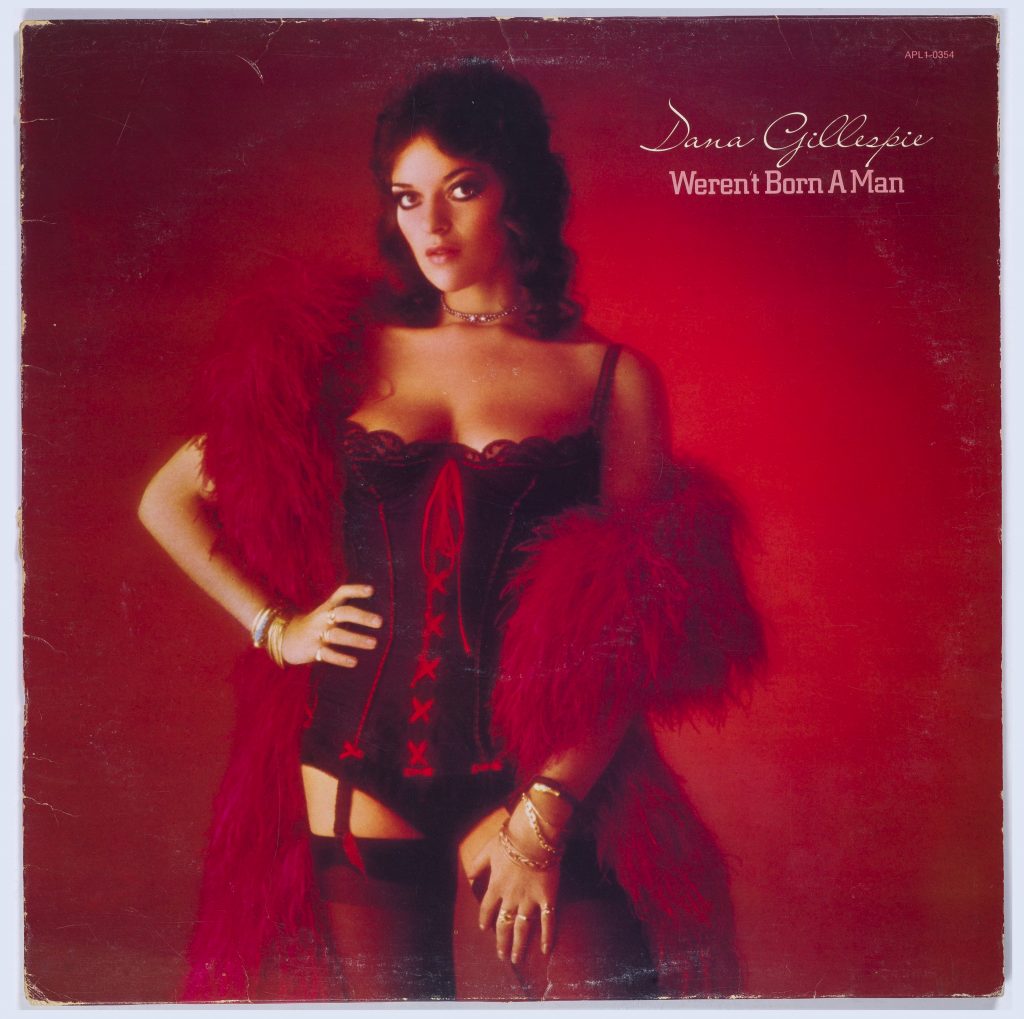 This is Gered Mankowitz's cover photograph of Weren't Born a Man. When the track was released as a single the BBC refused to play it because of what they perceived as lesbian themes.
In 1971 Defries gave Dana a Polaroid camera and encouraged her to take as many photographs as she could. Over the next few years Dana captured her MainMan adventures and still has hundreds of fascinating Polaroids, several dozen of which she has included in her book. Dana's Polaroids are a great record of a very evocative period in rock history.