In this episode Dana Gillespie continues reading excerpts from her memoirs Weren't Born a Man that recalls her MainMan years, when she wrote and recorded with David Bowie, played Mary Magdalene in the original London production of Jesus Christ Superstar, recorded two albums and had a damn fine time!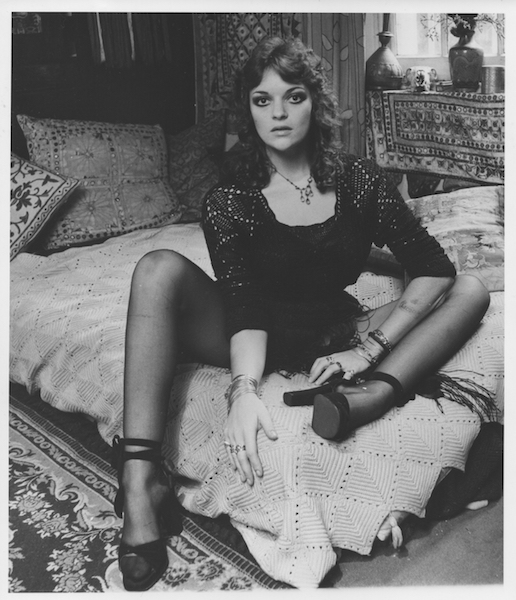 You can find full details of Dana's book here…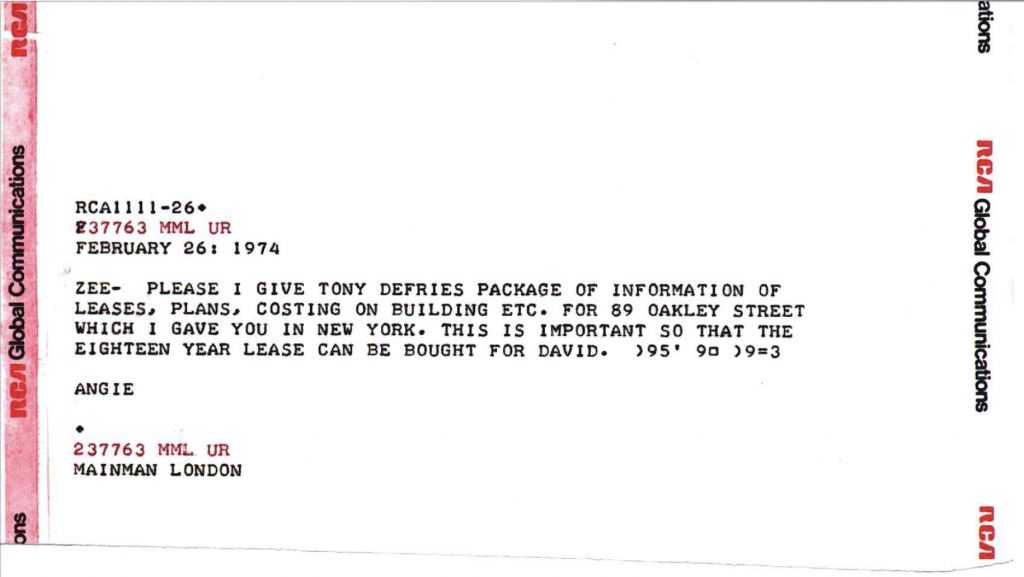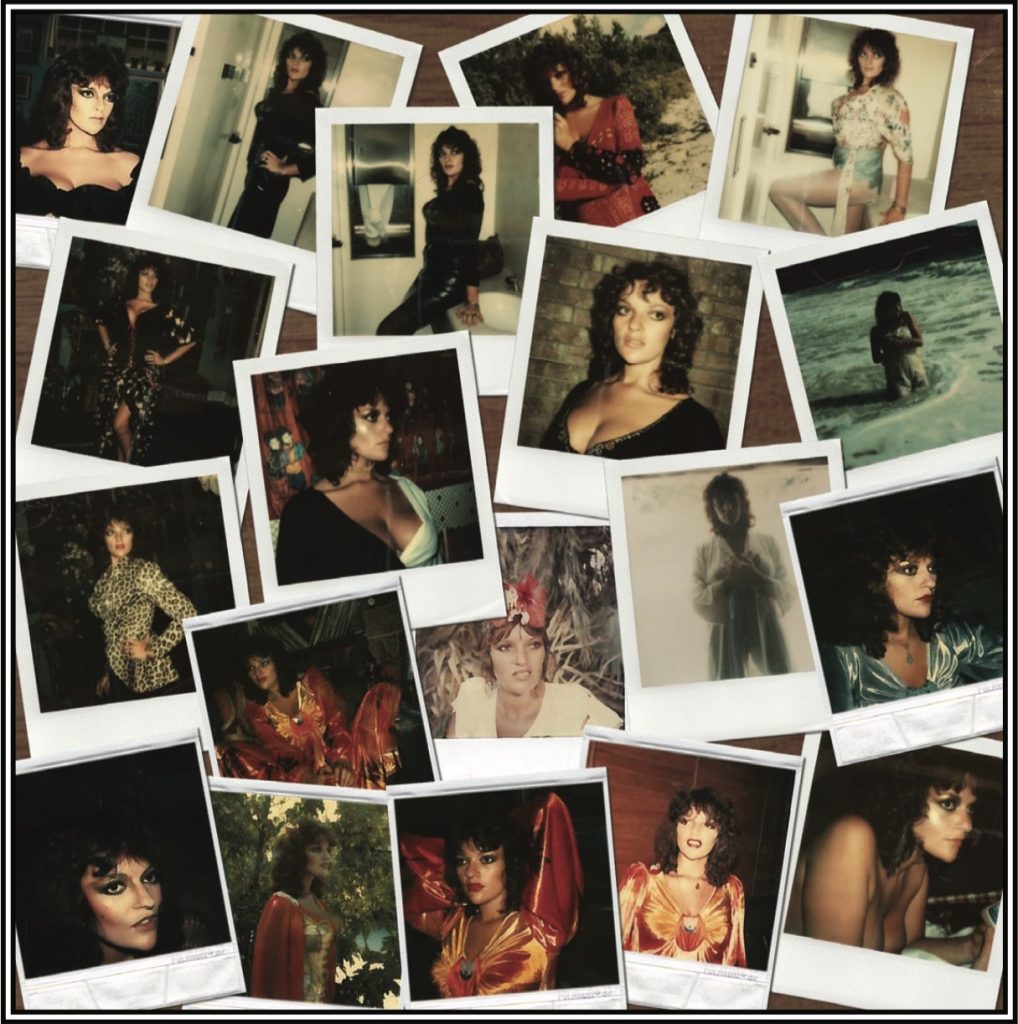 When Angie and David moved from Haddon Hall to Chelsea in 1973, they lived at 89 Oakley Street, which was very close to Dana, so she spent a lot of time hanging out with them. Among the many visitors Dana became friends with was Marc Bolan and Dana recalls David and Marc often writing and recording together – especially using the William Burroughs 'cut up' technique to construct lyrics.
Freddie Burretti and Daniella Parma lived in the basement flat of 89 Oakley St and Freddie would help design and make David's outfits. Angie would source the fabrics from Liberty's, the high end department store in central London, and Freddie would cut and sew the many costumes that came to define the Ziggy era.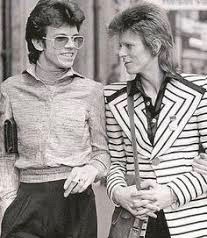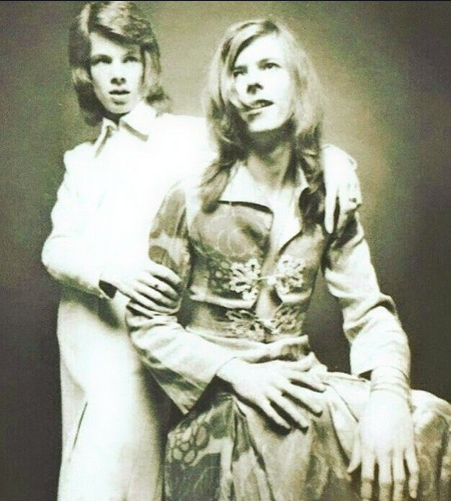 David was fascinated by Freddie and in 1971, because he was unable to record any new music while Defries negotiated an end to his Mercury deal, David decided to try and make Freddie a star, renaming him as Rudi Valentino the front man for the group Arnold Corns. Bowie produced 5 songs with Freddie, including Moonage Daydream and Hang On To Yourself. As Dana recalls Freddie was gorgeous, but he couldn't sing, so the Arnold Corns project was cast aside very quickly.
On August 16 1972 Dana went to see the rehearsals for 'Ziggy at The Rainbow' Concert and was at the filming of the Mick Rock directed  promo video for John I'm Only Dancing and attended the concert August on 19.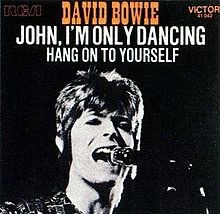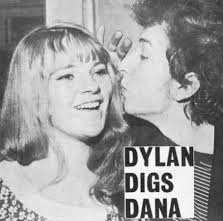 On July 2 1973 Dana was with David and Defries when they were discussing the 'killing off' of Ziggy planned for the Hammersmith Odeon concert the following night, so she arranged for her understudy to play the role of Mary Magdalene in Jesus Christ Superstar and took the night off to see the show. The concert was filmed by DA Pennebaker who also filmed the Bob Dylan documentary Don't Look Back in 1965. Dana was with Bob during that filming and in her memoirs talks about the friendship she shared with Dylan over several decades.
MainMan had arranged a huge party following the concert which was held at the Cafe Royal in Piccadilly, that has become known as   The Last Supper, which featured a stellar list of celebrities including Paul and Linda McCartney, Mick and Bianca Jagger, Ringo and Maureen Starr, Keith Moon, Lulu, Peter Cook & Dudley Moore, Barbra Streisand, Lou Reed, Tony Curtis, Rod Stewart, Jeff Beck and Sonny Bono.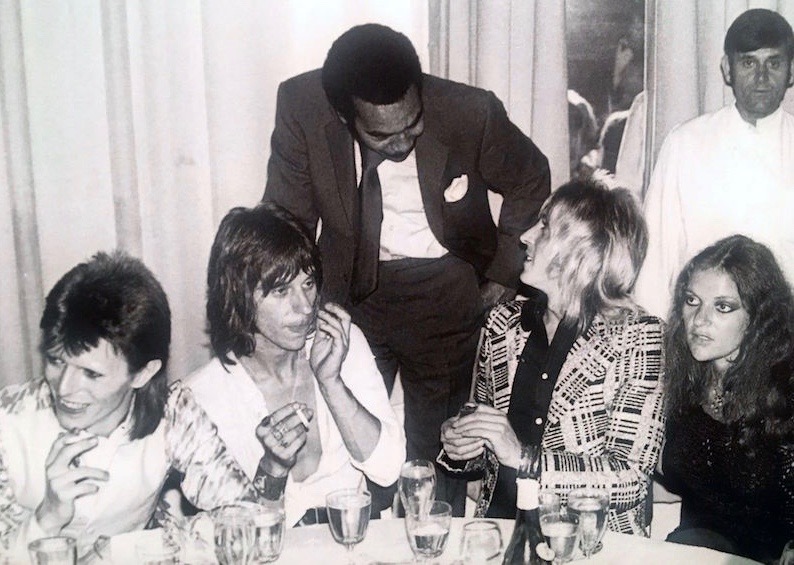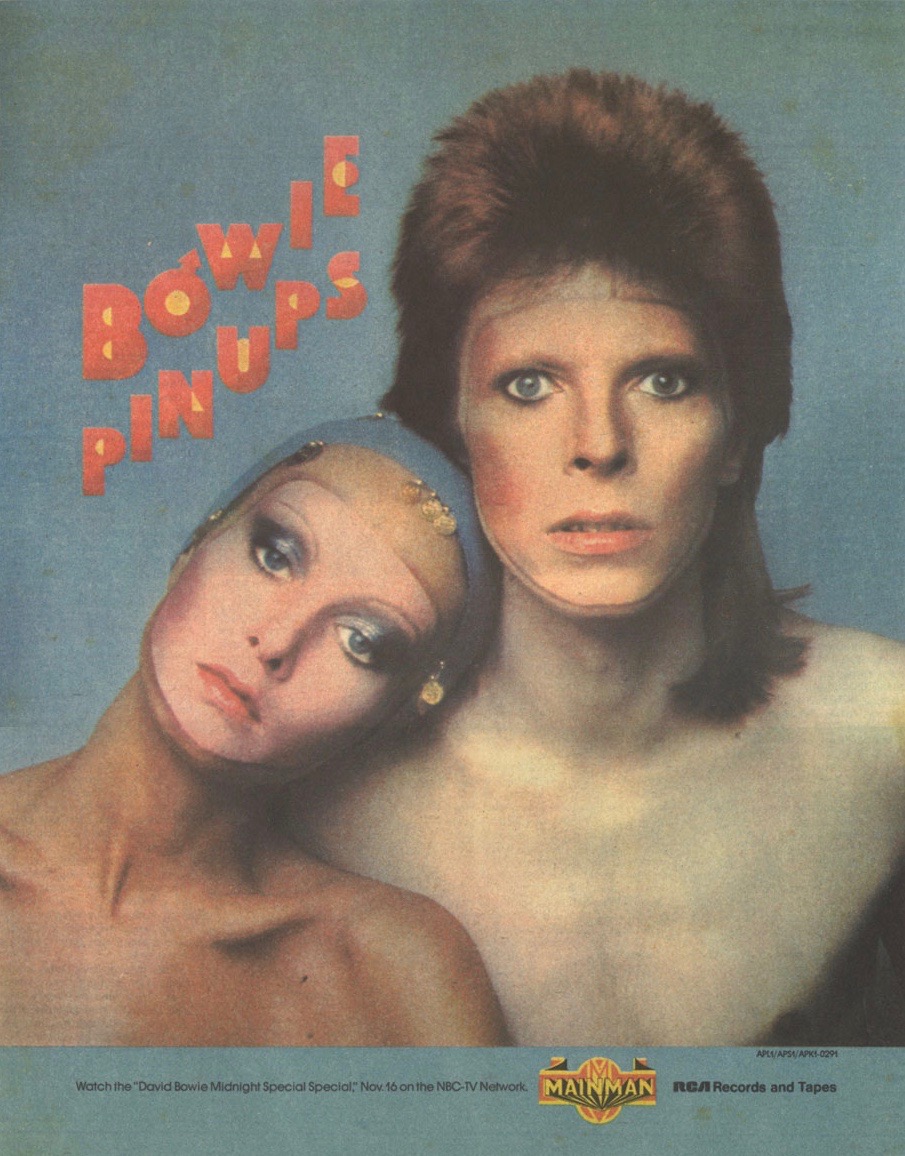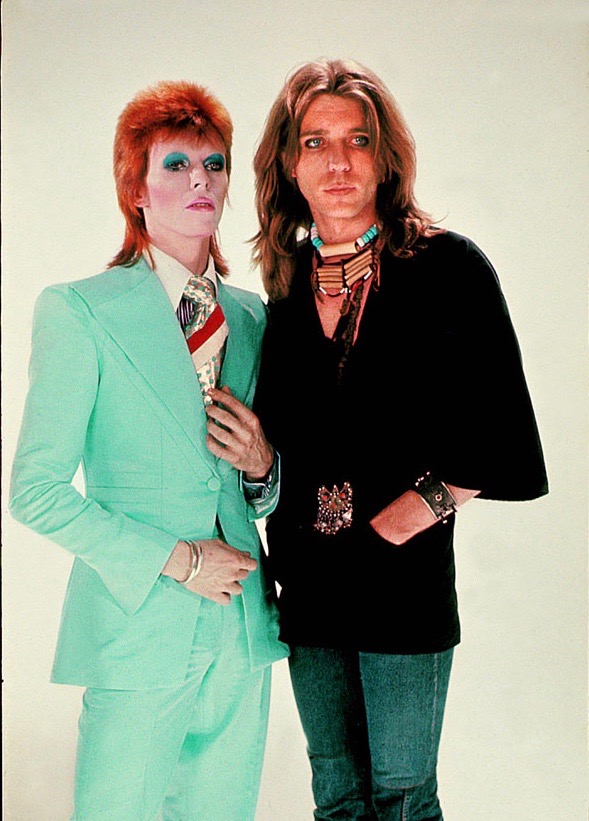 In August while David was recording the Pin Ups album at the Château d'Hérouville in France Angie and Dana visited and enjoyed a hedonistic weekend in usual MainMan style.
The cover photograph of the Pin Ups album featuring David and Twiggy was taken by Twiggy's partner Justin de Villeneuve and their make up was done by Pierre Laroche, who was a close friend of Dana's. Pierre was David's regular make up artist for several years working on many now iconic images of Bowie.
At that time it was very unusual to men to have a regular make up artist, so what Pierre and David initiated was ground breaking. Several other male artistes followed in David's footsteps and employed Pierre to do their makeup including Mick Jagger who hired Pierre for the Rolling Stones tour in 1975.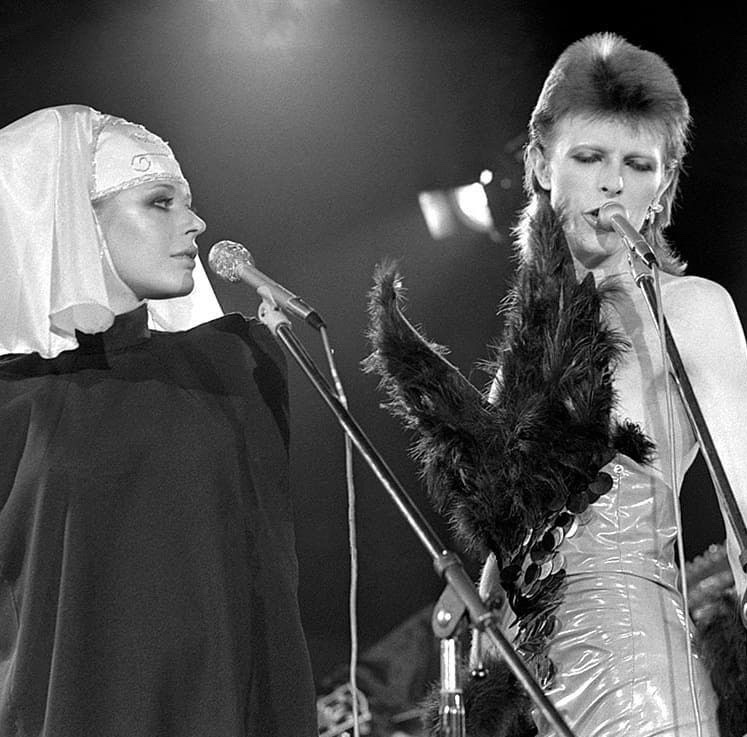 On October 17 1973 Dana was among the guests at The 1980 Floorshow which she attended with Lionel Bart. Filmed at The Marquee Club by NBC for their Midnight Special series as part of the promotion for the Pin Ups album in the US, the show featured several special guest appearances from Amanda Lear, Ava Cherry and Marianne Faithfull who performed a version of the Sonny & Cher hit 'I Got You Babe' with David, while wearing a nuns habit with the back half cut out.
As part of Defries's plans to promote Dana in America, she moved to New York City in 1973 and for several months lived with Angie and David in their suite at the luxurious Sherry Netherland hotel before moving in to her own apartment. When Dana signed with RCA records the company's president arranged tickets for her to see Elvis Presley play the Nassau Coliseum in New York.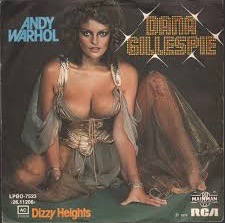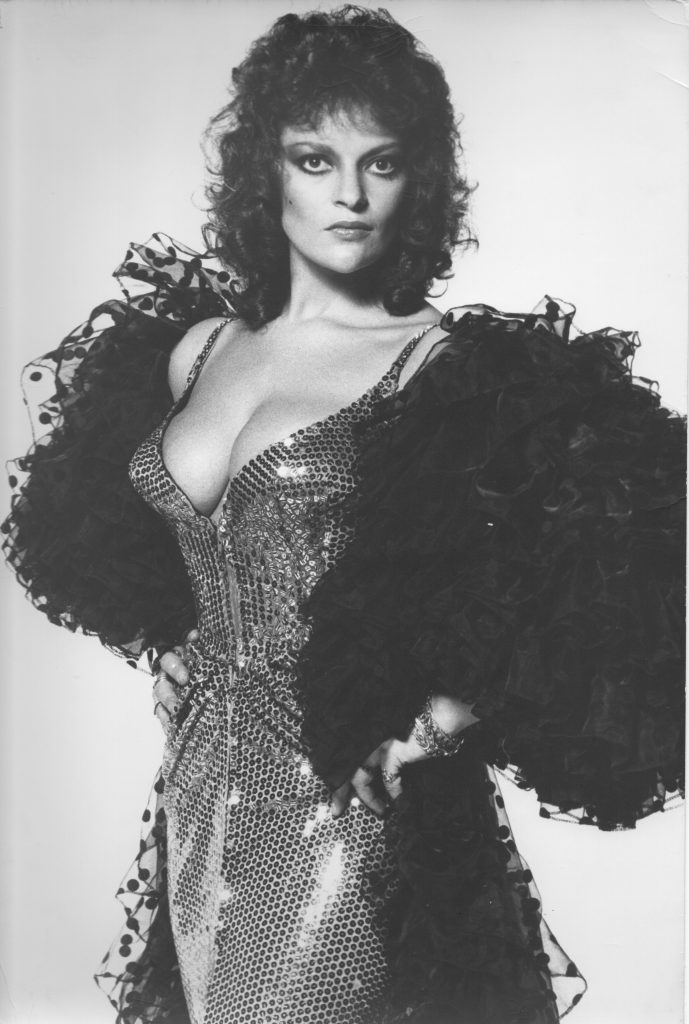 When RCA released her album Weren't Born a Man Dana and Angie were sent on an international publicity tour to promote the album and the first single which was Dana's version of David's song Andy Warhol which he wrote for her. In typical Angie and Dana style the pair had an outrageous time on the road.
In New York Defries staffed the MainMan office with many of the local downtown figures who were part of Andy Warhol's Factory. One of the most outrageous of the MainMan coterie was Wayne/Jayne County a flamboyant transexual whose exploits during the MainMan era Dana recounts in her memoirs Weren't Born a Man alongside her adventures with Cherry Vanilla, Lee Black Childers,  Ava Cherry and many others.