In memory of Jaime Andrews, Melanie McDonald, Leee Black Childers, Danny Dragon,  Mick Ronson, Willie Palin, Trevor Bolder, Peter Gerber, Cyrinda Foxe, Glenn O'Brien, Andy Warhol, Salvador Dali and Divine aka Harris Glenn Milstead.
Iggy opens this episode with an electrifying live raw recording of I'm A Man followed by Mick Ronson's hauntingly evocative guitar solo of his own arrangement for Slaughter on Tenth Avenue that became the title track of his first MainMan album recorded in 1973. That same year we released Raw Power our first Iggy & The Stooges album and arranged a live concert for them at the Ford Auditorium in Detroit, hosted a New York lunch for Dali and Amanda Lear, created and filmed The 1980 Floor Show a one hour Midnight Special for Wolfmann Jack with David, Amanda and Marianne at the Marquee Club in London, famously retired Ziggy Stardust at the Hammersmith Odeon, held a star studded Cafe Royal Party now known as The Last Supper two days later and recorded an album of cover songs by David called Pin Ups.
Glenn O'Brien the editor of Andy Warhol's Variety magazine in 1971 filmed David, Defries, Zanetta, Paul Morrisey and Andy  when Bowie visited the Factory.  In his 73 Interview article on Iggy live in Detroit Glenn wrote "It's the theater of cruelty come alive…….He grabs a handful of hippie hair and shakes it like a tambourine in time with his petrifyingly loud band….some kids run afraid they're next. Others watch in awe. Nobody's going to rush this stage. The Stage Has Rushed The Audience".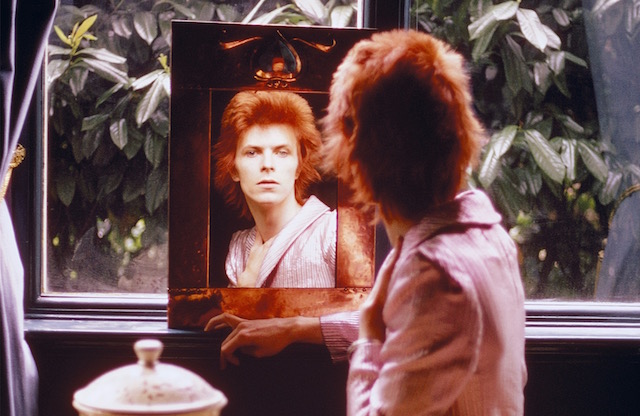 The objective of rehearsals and performances in 1971 & 72 in the UK was to create a mythology in the songs, the costumes, the lights, the sounds and the interactions on stage that suggested an alien other worldly androgynous, pansexual being – Ziggy and a band from that other world. This concept was discussed and examined by Defries, David & Angela and began to take shape in rehearsals on radio & TV shows and in the set-lists gaining momentum as audience responses began to copy what they saw and heard. It began with songs from the early albums and Hunky Dory culminating in Ziggy Stardust & the Spiders from Mars.
This was particularly obvious to members of Andy Warhol's Pork stage play which ran at London's Round house theatre in Camden in August 1971 where David and Angie met several of the cast members who would become important members of the MainMan team the following year and were already high profile denizens of New York's vibrant gay scene.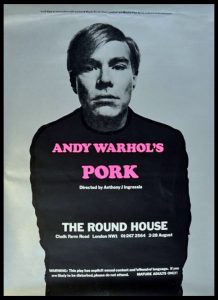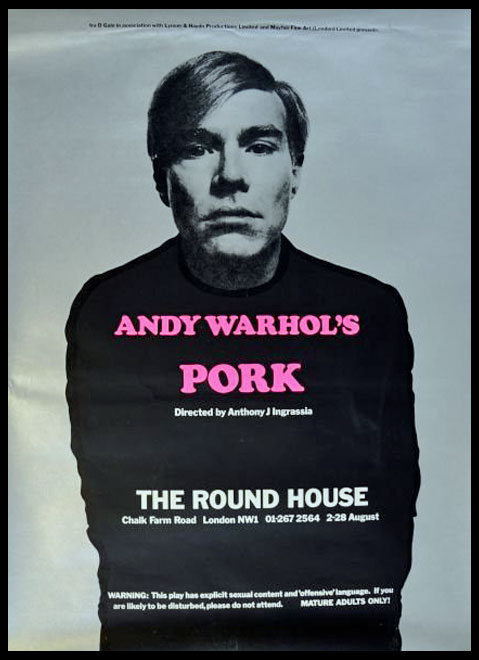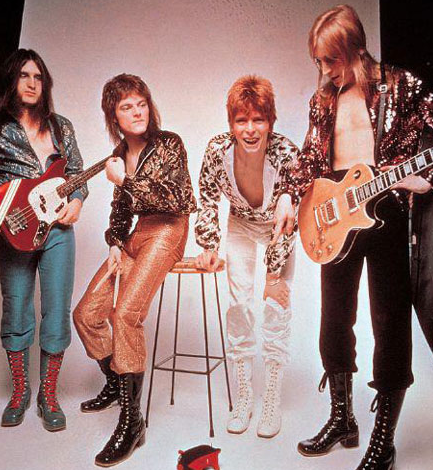 David's Lauren Bacall look was featured on the cover of Hunky Dory and throughout the Ziggy Stardust recording sessions David was still 'this wondrous incredibly creative hippie' as Trevor Bolder described him. During those sessions Trevor gave David the first 'trim' that eventually evolved in to the red headed Ziggy photographed by Brian Ward for the album.
By the time the Ziggy Stardust tour reached America in September the MainMan team were used to this new 'alien bisexual rock god' and they joyously used their connections in the underground art scene to target high profile gay media and venues to highlight Ziggy's pansexual appeal.
MainMan became one of the companies pioneering inclusivity as a mantra and over the next few years many of their team and artists became prominent LGBT+ icons.