Freddie Burretti was a very important figure in David Bowie's transformation from pop wannabe to rock megastar, creating a visual representation to match David's evolving music explorations. Freddie was a talented designer who not only created flamboyant stage costumes for David but was also very aware of how to use contemporary fashion to make original and very striking street wear.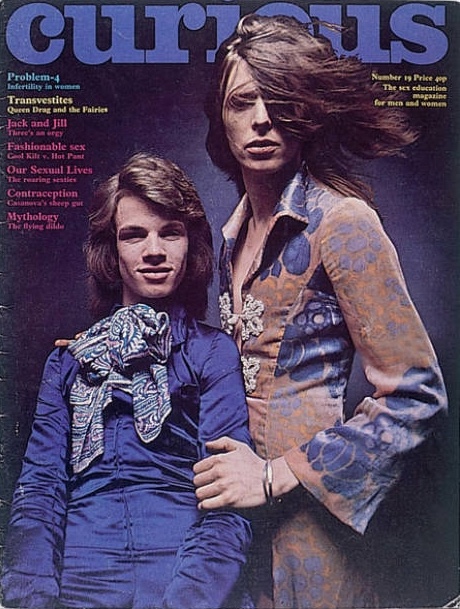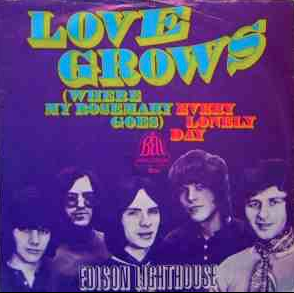 Shortly after David and Defries had met Freddie Burretti, they were invited to watch Top of the Pops with Tony's partner in GEM management Laurence Myers. Defries recalls watching the historic TOTP performance which featured Tony Burrows singing with two bands on consecutive performances – Edison Lighthouse and Brotherhood of Man, the only time this has occurred in TOTP's history. 
Working with producers who had successful acts helped assure David that he was signed with the right people to fulfil his desire to one day also be on TOTP.
As David's career began to take off in 1972, Freddie's work was an extremely important part of  David's aesthetic evolution and along with Angie, they created some incredible designs that complemented both the music and Bowie's alter ego. Freddie's creations provided a 'screen' from which David could project Ziggy's confidence while hiding any personal insecurities.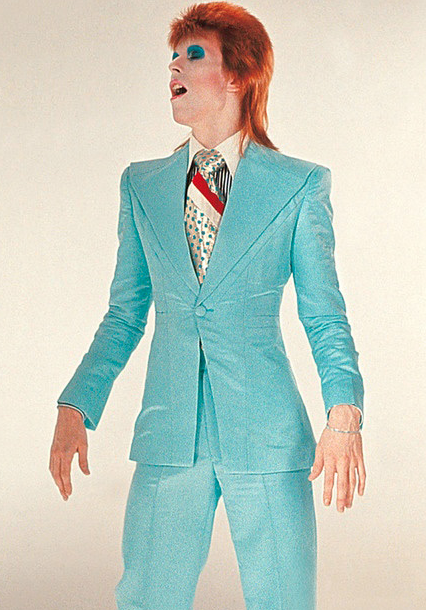 Bowie was quoted in Fan magazine at the time : "Freddie is extremely patient. He just listens to my ideas and has this sort of telepathy, because whatever I think of in my mind he produces for real. I just hope he'll continue to design incredible clothes for me."
By 1973, with Ziggy mania at its peak Freddie was an incredibly popular and very successful part of the MainMan team and along with Daniella visited New York with Ziggy's entourage and they fully immersed themselves in the hedonistic delights of the Big Apple.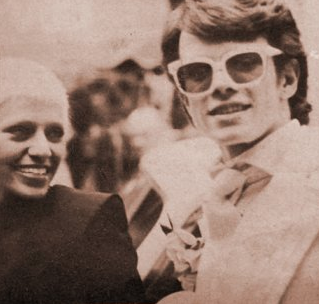 At the Melody Maker Poll winners awards in London in October 1973 Bowie won four categories and Freddie and Daniella attended on David's behalf, wearing Freddie's trademark flamboyant creations.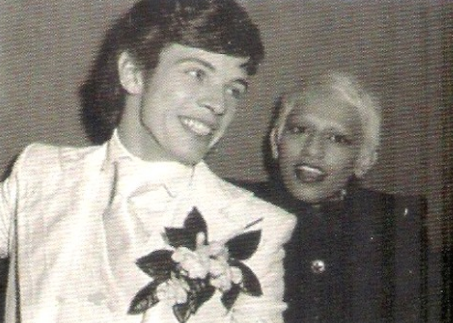 Freddie and Daniella were a very interesting couple. She was Freddie's muse and they spent a long time living and working together in a relationship that was a precursor to what is now described in the 21st century as 'fluid'.
In September 1974 as David began changing the structure of the Diamond Dogs Tour, replacing the extravagant 'Hunger City' set with a sparse stage design, he also replaced his costumes with sharp tailored suits. Because his costumes were no longer required Freddie decided to  head to Europe to pursue more designer work. He actually spent most of his time in Israel but eventually made the move to Paris where he died on May 11, 2001.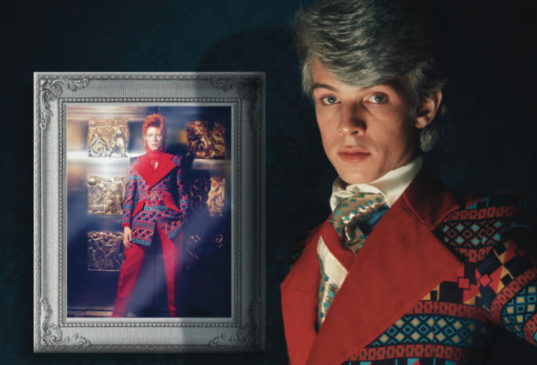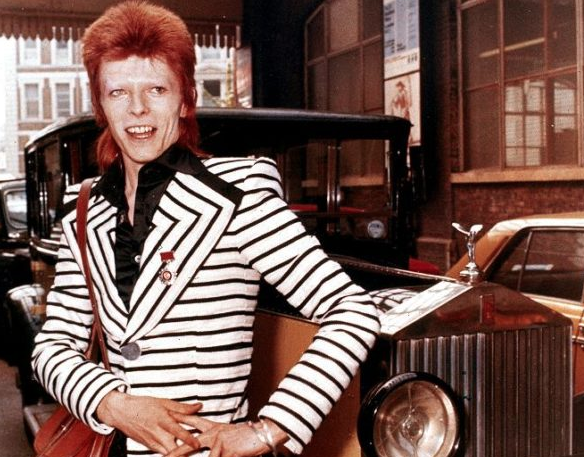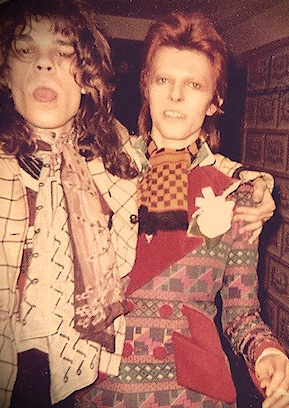 In Mick Rock's book Moonage Daydream David wrote "I am so sad at this particular passing, as he was  genuinely one of the nicest and most talented spirits that I have had the honour of working with. Freddie and I  changed  our world, small as it was, to what we thought it could be. He lives on for me through his creative genius. I kept all your stuff Fred. I lost very little. I've got all the best things. I'll look after them for you, God Bless". Some of those costumes were included in the 'David Bowie Is' exhibition that toured the world between 2013 and 2018.   
Daniella transitioned from the glam excitement of the 70's rock scene to suburban London 'normality' and died on November 3, 2020.
In 2015 Lee Scriven directed a film about Freddie Burretti's life titled The Man Who Sewed The World.