Freddie Burretti was a very important figure in David Bowie's transformation from pop wannabe to rock megastar, creating a visual representation to match David's evolving music explorations. Freddie was a talented designer who not only created flamboyant stage costumes for David but was also very aware of how to use contemporary fashion to make original and very striking street wear.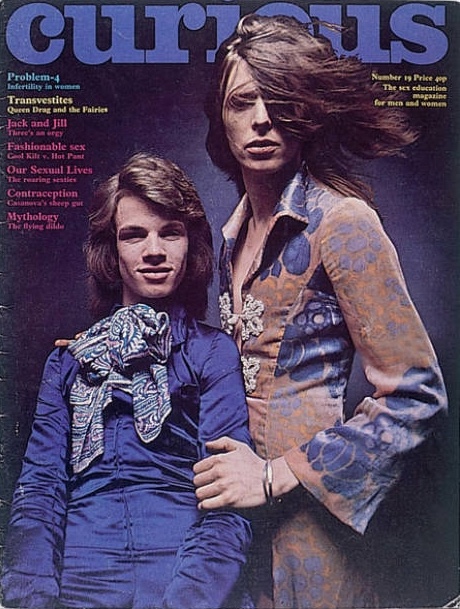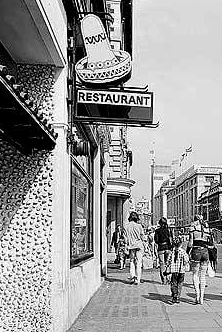 As we continue exploring the important role Freddie played in David's career, in this episode we feature Wendy Kirby who was Freddie's close friend and flatmate. The two had met in 1970 at the infamous Yours or Mine, a gay club in Kensington London, commonly referred to as The Sombrero, because the club entrance was next to The Sombrero restaurant which had a large sombrero sign above the door.
The club was situated in the basement, accessed via a sweeping staircase which was perfect for making grand entrances in startling costumes. Freddie was a regular visitor noted for making his own flamboyant outfits.
While on the dancefloor at the club in late 1970 Wendy and Freddie were spotted by Angie Bowie who commented on how startling the pair looked and invited them to join her and David for a drink.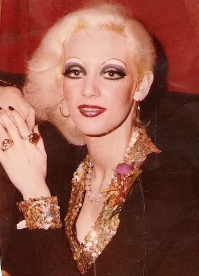 The pair soon became part of the Bowie's social circle, which centred on The Sombrero. Angie and David were both fascinated by the mix of exotic men and women at the club and they became regular visitors fascinated by the way the club's regulars channelled and created the sexual and gender experimentation that were very much a feature of the early 1970's.
Freddie's skills at designing and making unique outfits was of particular interest to Angie and David as they were carefully crafting an image for David to complement the music he was creating and they enlisted Freddie to design and make bespoke outfits for David. The night they met at The Sombrero David was wearing one of his Mr Fish dresses, which became a prominent part of his promotion for the album The Man Who Sold the World.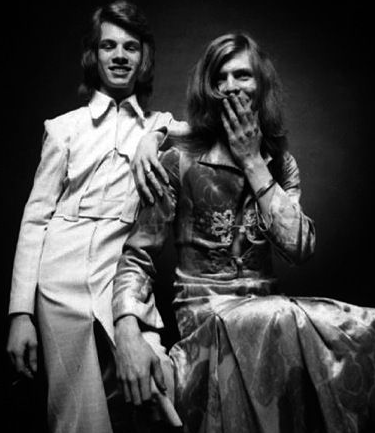 As Leee Black Childers recalled in episode 29 of this series while in London as part of Andy Warhol's Pork stage show he, Wayne County and Cherry Vanilla went to see David playing an acoustic set with Ronno at the Country Club in north London. They introduced themselves to David & Angie, who invited them to The Sombrero, which was the ideal club for the Pork team who returned several times in the following weeks during their season at The Roundhouse in Camden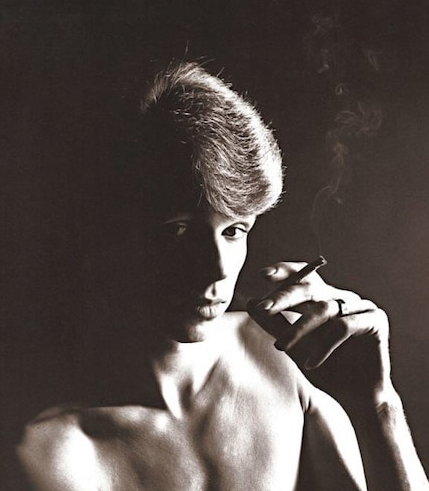 The relationships built with the Warhol team that socialised with the Bowie's at that time would become extremely important over the next few years as Bowie morphed from long haired folk wannabe into his flame haired alien rock god.
Daniella Parmar was another Sombrero regular who joined Wendy and Freddie in the Bowie coterie. She also experimented with clothes but more importantly for David she also transformed her hair as he recalled in the book Moonage Daydream in 2003 "the first girl I had seen with peroxide white hair with cartoon images cut and dyed into the back".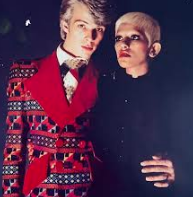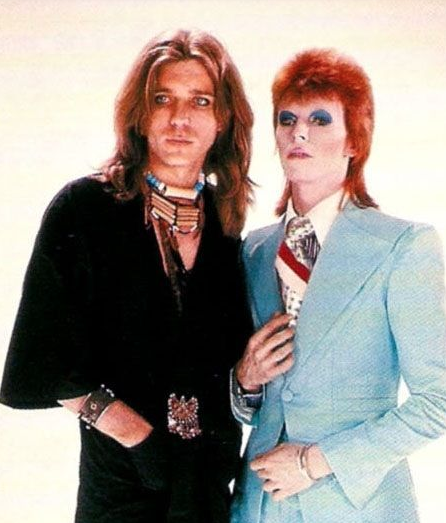 The Sombrero was very much a celebrity hangout and Wendy recalls meeting several people there who would also become part of the Bowie's orbit including Pierre La Roche who was working as a make up artist for Elizabeth Arden in the late 60's. By 1970 he had begun working solo and during the Ziggy era alongside Freddie's outfits Pierre provided important make up skills that Bowie coveted and adapted.