"There are very, very few musicians, let alone pianists, who naturally understand the movement and free thinking necessary to hurl themselves into experimental or traditional areas of music… Mike does this with such enthusiasm that it makes my heart glad just to be in the same room with him."   David Bowie, 2001.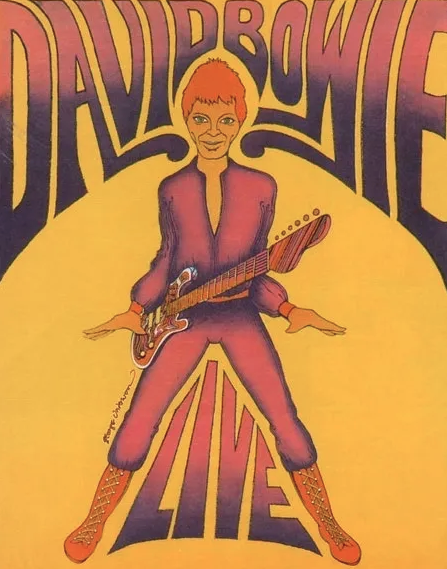 During the UK leg of the Ziggy Stardust tour in early 1972, several keyboard players had joined The Spiders from Mars on stage. Nicky Graham played piano up until the Rainbow Theatre concerts on August 19 & 20 when he was replaced by Matthew Fisher from Procol Harum at Ken Scott's suggestion. Matthew produced Procol Harum's album A Salty Dog, which Ken had engineered. He was impressed by Matthew's talent and demeanour and thought he'd fit in to Ziggy's universe very well.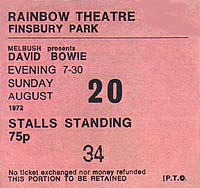 Matthew had further commitments following the Rainbow concerts so Robin Lumley was drafted in for the rest of the UK tour, which finished in Stoke-on-Trent on September 7. Robin was booked on another project for the rest of the year, so auditions were held to find a replacement pianist for the forthcoming US tour. No one could be found by the time David & Angie left Southhampton on September 10 on the QE2 for the week long trip across the Atlantic to New York, so when rehearsals began on September 18, the first item on the 'to do' list was to find a piano player.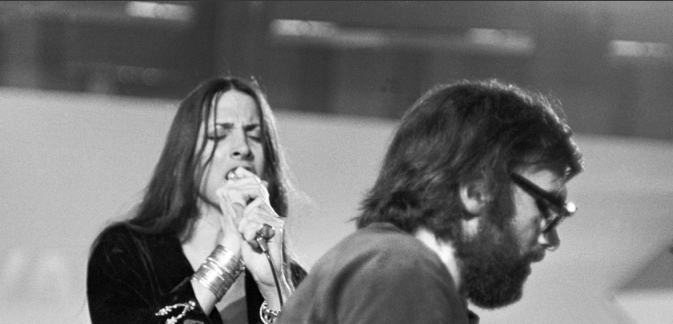 At that time Mick Ronson and David Bowie were both enamoured with an album called 'I'm The One' by Annette Peacock, who was a pioneer of electronic music and one of the first musicians to combine her voice with one of the original Moog synthesiser prototypes, given to her by inventor Robert Moog.  Bowie and Ronno were huge fans of experimental electronic music, which is why they had been using Wendy Carlos's A Clockwork Orange soundtrack as the band's intro music and why Annette's work caught their attention.
Annette was involved in New York's Avant-garde jazz scene throughout the 60's and she recorded and toured with several influential composers including Albert Ayler and Paul Bley. Bowie was a keen fan of alternative jazz having been introduced to its key figures like Eric Dolphy and Ornette Coleman by his half brother Terry Burns, so he was aware of Annette's work and was excited to discover that they were RCA label mates, which is how he and Ronno were fans of her 1972 album 'I'm The One'.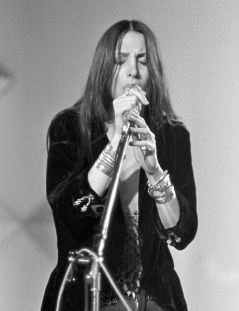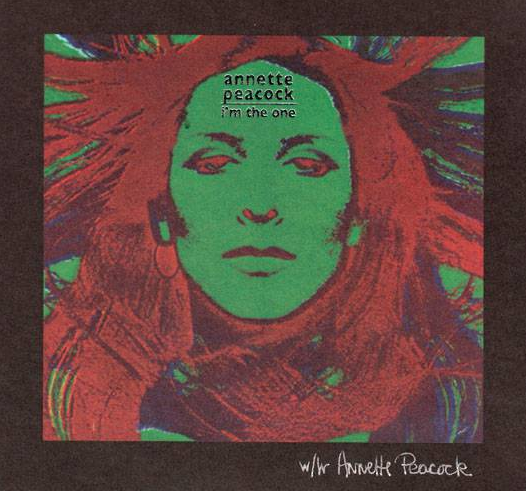 RCA had booked the Spiders from Mars into their New York Recording Studio for 2 days of rehearsals. The studio at 110 W 44 Street, just west of Sixth Avenue, was an important historical building with many famous RCA artistes having recorded there, which made a huge impact on The Spiders, as Trevor Bolder recalled in 2001. 'As an introduction to America it was exciting, but also slightly daunting to be in a legendary studio where some of RCA's biggest acts had recorded.'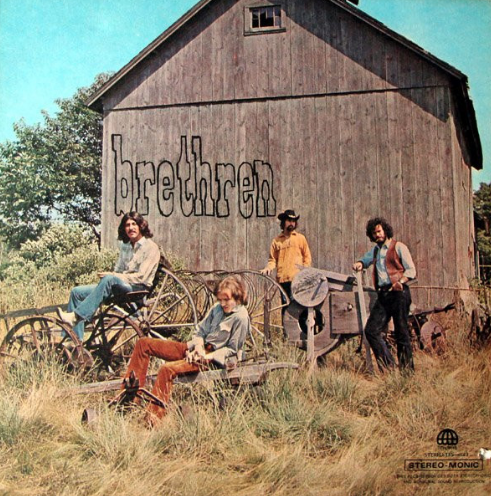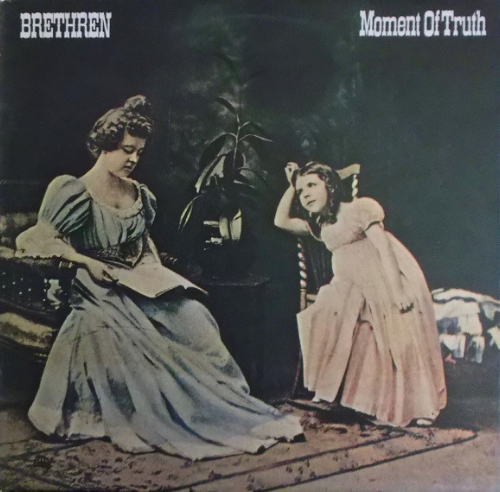 Bowie thought it would be great to have Annette join The Spiders From Mars as keyboard player for their US tour but she declined the invitation, suggesting Mike Garson, who played piano and organ on 'I'm The One' with Annette. Mike had been playing New York's jazz scene for several years. After graduating from Brooklyn College with degrees in music and education in 1970 he joined rock/country/jazz band Brethren. They recorded two albums, Brethren (1970) and Moment of Truth (1971). When he was back home in New York Mike played the local alternative jazz circuit, which is how he came to work with Annette Peacock.
On Monday September 18 '72 during the first rehearsal session Mike was introduced to David and the Spiders from Mars. Mike had no idea who they were and had never heard any of their music. As he recalls 'I went into shock when I went into RCA Recording Studios to audition because I see this one guy with red hair, one guy with this blonde hair, one guy with the silver-black hair with this kind of weird beard… and I come in wearing Dungarees and a T-shirt from giving a piano lesson in Brooklyn. Mick Ronson conducted the audition and David was listening in the studio'.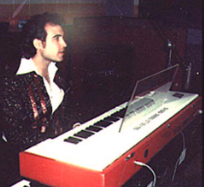 8 Seconds to Stardom
Ronno sat at the piano with Mike and showed him the sheet music for Changes. Mike began playing and after 8 seconds Ronno stopped him and said 'you've got the gig'. Mike said 'but Mick I haven't even begun playing' to which Ronno replied 'I play piano I can tell how good you are' – and so began a very long and successful association with David including his final concert in 2006.
Just 3 days later on Thursday September 21 the eve of Bowie and the Spiders first ever US live concert performance at the Music Hall in Cleveland Ohio, Mike had one further opportunity to rehearse. As well as getting used to the songs, which he played from charts he wrote out with help from Ronno, Mike also had to get his own Spiders from Mars outfit. While less flamboyant compared to those worn by Bowie, Ronno, Woody and Trevor, the grey tuxedo with a bright yellow flower in the lapel was still more theatrical than anything he had worn previously, so for Mike it felt like he was in a Broadway or Las Vegas show. This illusion was reinforced by Mike's styling of piano and keyboard performances that elevated David and the songs to a Sinatra-esque dimension.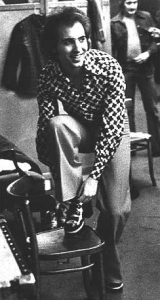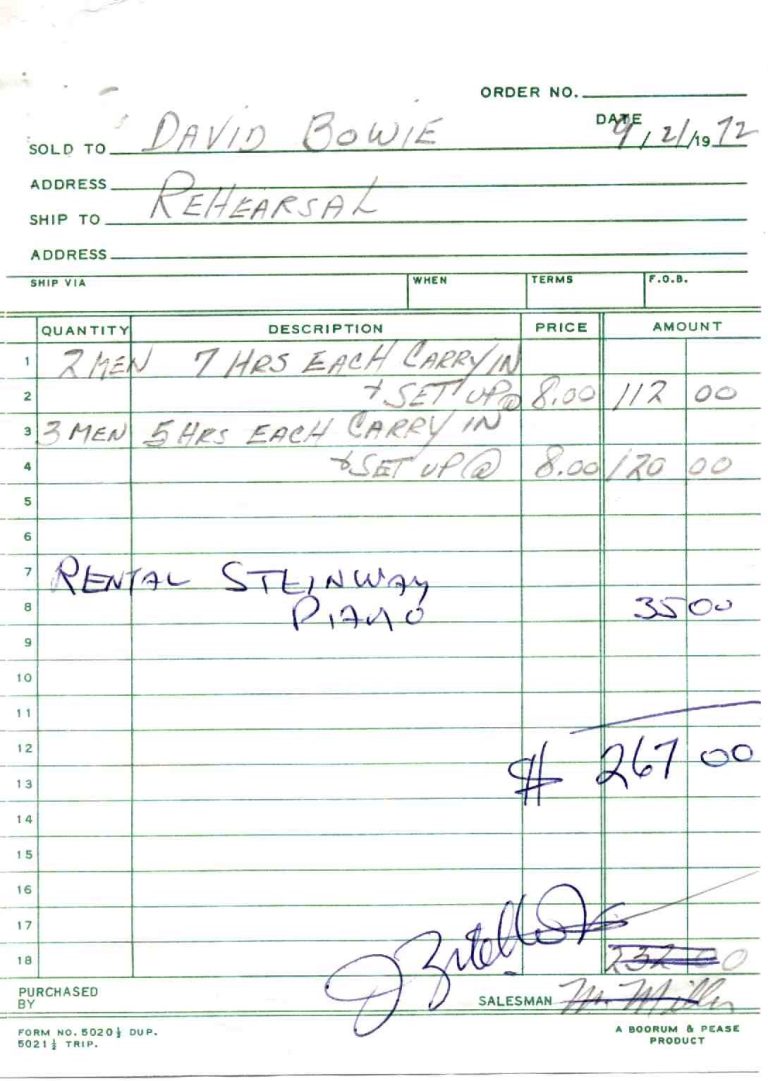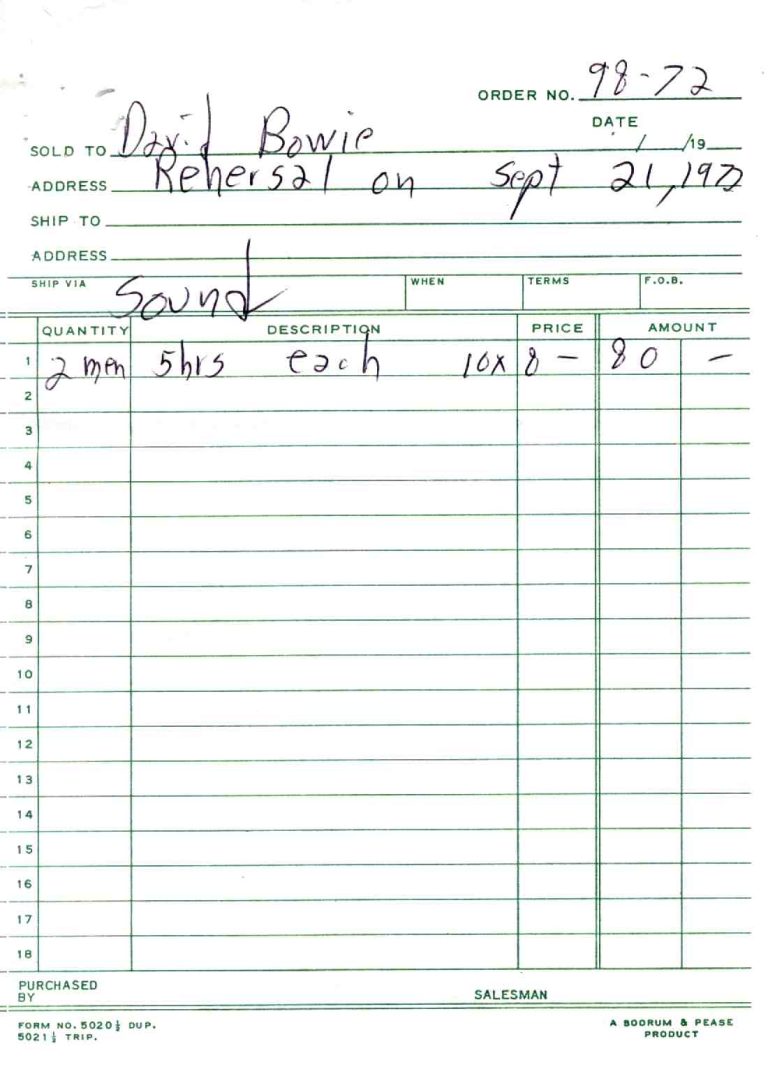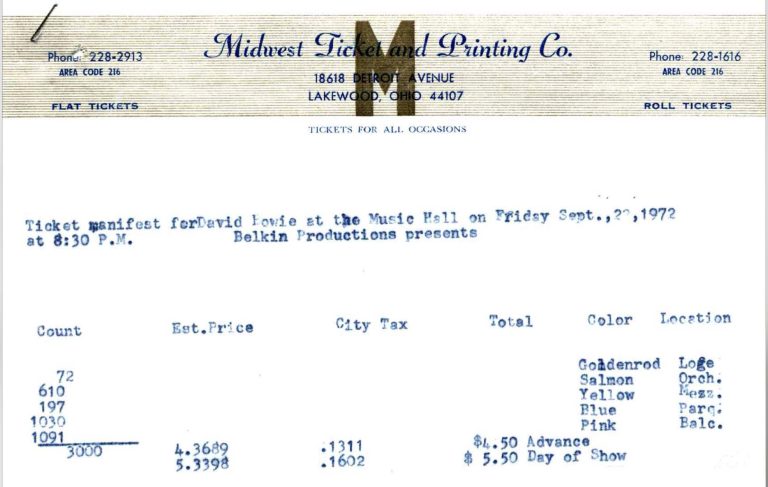 Ch ch ch CH Changes….. 50 years on
Today you can hear Garson's entirely new and different interpretation of the  original studio recordings of Changes and many other songs on the first live concert recording from Santa Monica on October 20th '72.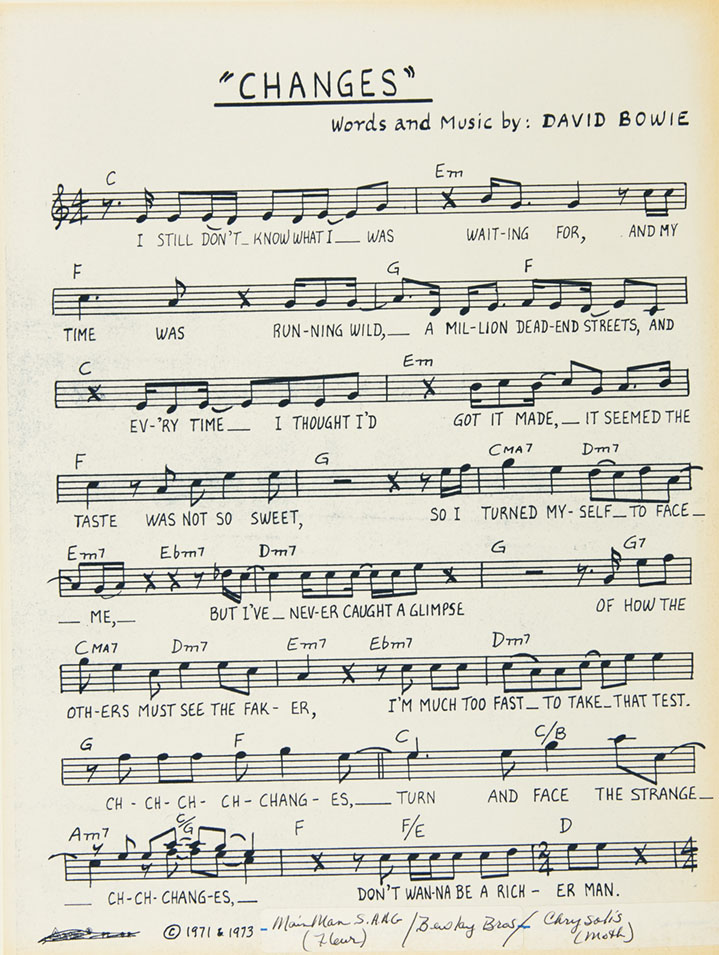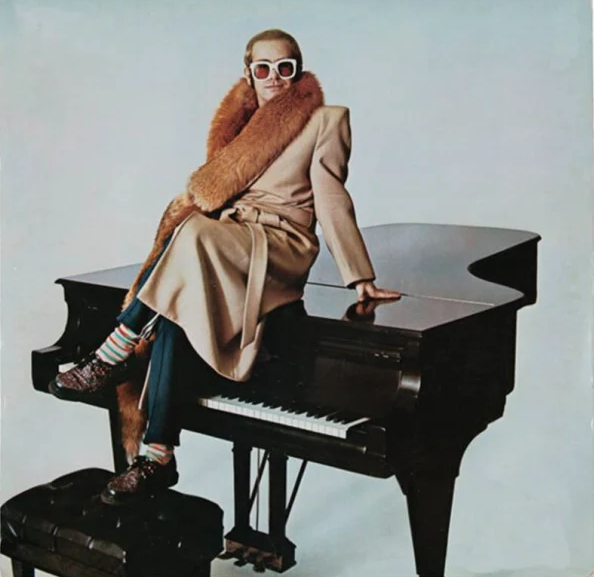 Shoe Shopping with Elton
When they arrived in California for the Santa Monica gigs in October Mike decided it was time to upgrade his footwear. While searching for platform boots similar to those worn by David, Ronno, Woody and Trevor Mike found himself in the same hip Melrose Avenue shoe boutique as Elton John who was  buying new shoes while on his Honky Chateau Tour.
Mike was planning to record a two-piano album with old buddy Chick Corea before Mainman made him an offer he couldn't refuse. In the days prior to joining the Ziggy tour Mike had played some jazz gigs with fewer than 5 people in the audience and was paid $5, now all of a sudden he was on stage in one of the world's most dynamic rock bands earning hundreds of dollars per week – a magical life changing experience.
During the performance Mike was only needed for 12 of the 20 songs, so he would occasionally slip out into the audience and watch the band perform, amazed by Bowie's brilliance, surprised by the 'it' factor he saw as he worked so well with The Spiders From Mars.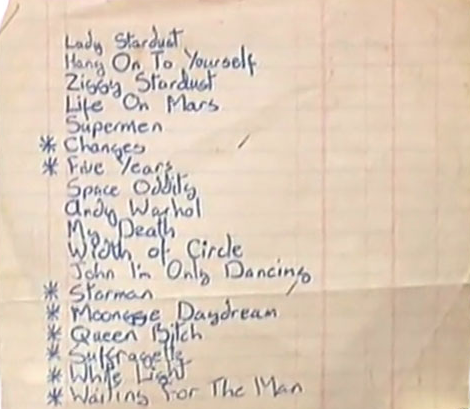 As well as the costumes one of the other factors Mike had to become accustomed to was the huge sound system. He was used to playing in small jazz clubs, many of then without any amplification at all, so acclimatising to large arenas with huge stage monitors and speaker stacks was a whole new experience.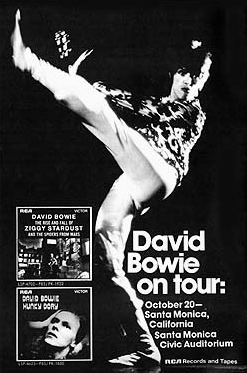 Passionate Fans armed with scissors
He also had to get accustomed to the enthusiasm of some of the fans. As Ziggy's popularity grew, so did the audience fervour and at the first gig in Cleveland Mike very quickly learned the importance of getting out of the venue in a hurry and was also stunned at the sight of several of the more passionate pursuing David with pairs of scissors intent on getting a sample of hair or a clip of a costume as a souvenir.
One of Mike's keenest memories of David was his encouragement for people, his collaborators and his fans, to explore their own personalities. Mike referred to his time on the road with David during the Ziggy Stardust period as the 'Be Who You Are' tour. In the same way that David encouraged Mike to play whatever he heard and felt was required in a situation, he was also the same when encouraging other people to explore their own personalities, which is why the Ziggy character is still revered today as a revolutionary LGBTQ+ icon.        
As a celebration of Annette Peacock's influence – and her role in introducing Mike to David and the Spiders, the track Something in the Air from David's Hours album released in 1999 was an homage to 'I'm The One' and Mick Ronson also paid tribute by incorporating 'I'm The One' and Peacock's arrangement of Love Me Tender into his 1974 album Slaughter on 10th Avenue, which also featured Mike Garson on piano.