"For some we loved, the loveliest and the best
That from his Vintage rolling Time hath pressed,
Have drunk their Cup a Round or two before,
And one by one crept silently to rest……" Omar Khayyam

In this episode the founder of MainMan entrepreneur and impresario Tony Defries recalls his friendship and working relationship with acclaimed composer, orchestral arranger, conductor and musician Michael Kamen who began his association with MainMan in 1974 when he joined the Diamond Dogs Tour as Musical Director and keyboard player.
Michael was born and raised in New York and studied oboe at the High School of Music & Art, where he formed a rock classical fusion band called The New York Rock & Roll Ensemble in 1968.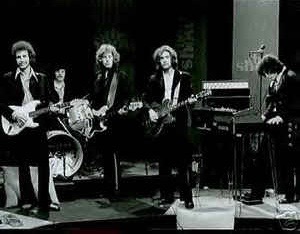 After completing High School Michael enrolled at The Juilliard School in Manhattan and continued performing and recording with the ensemble releasing five albums in the late 60's and early 70's. He also composed music for various ballet companies and ballets including Rodin in Motion based on the life of sculptor Auguste Rodin.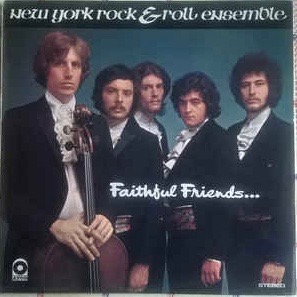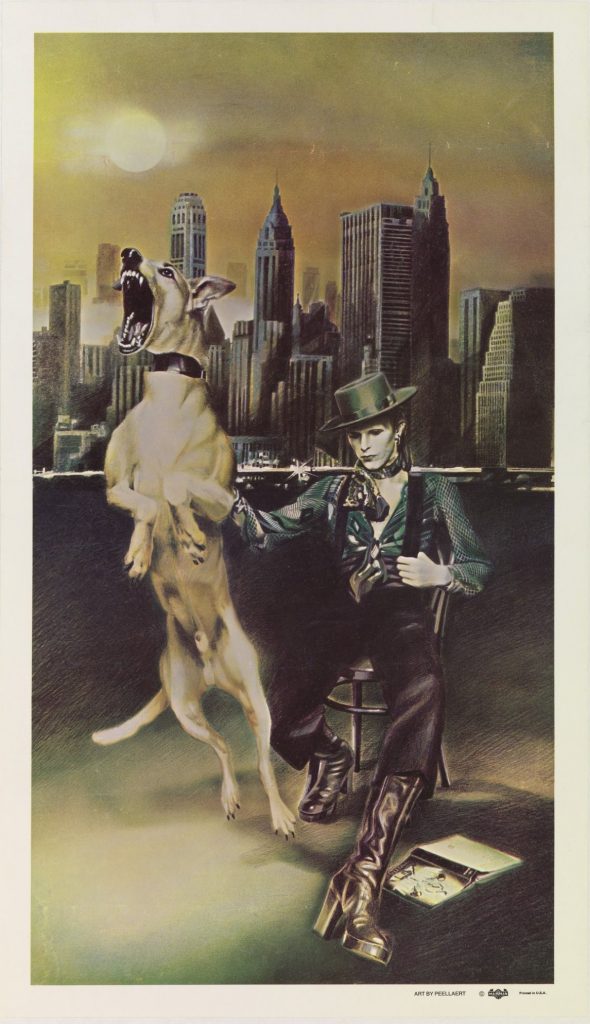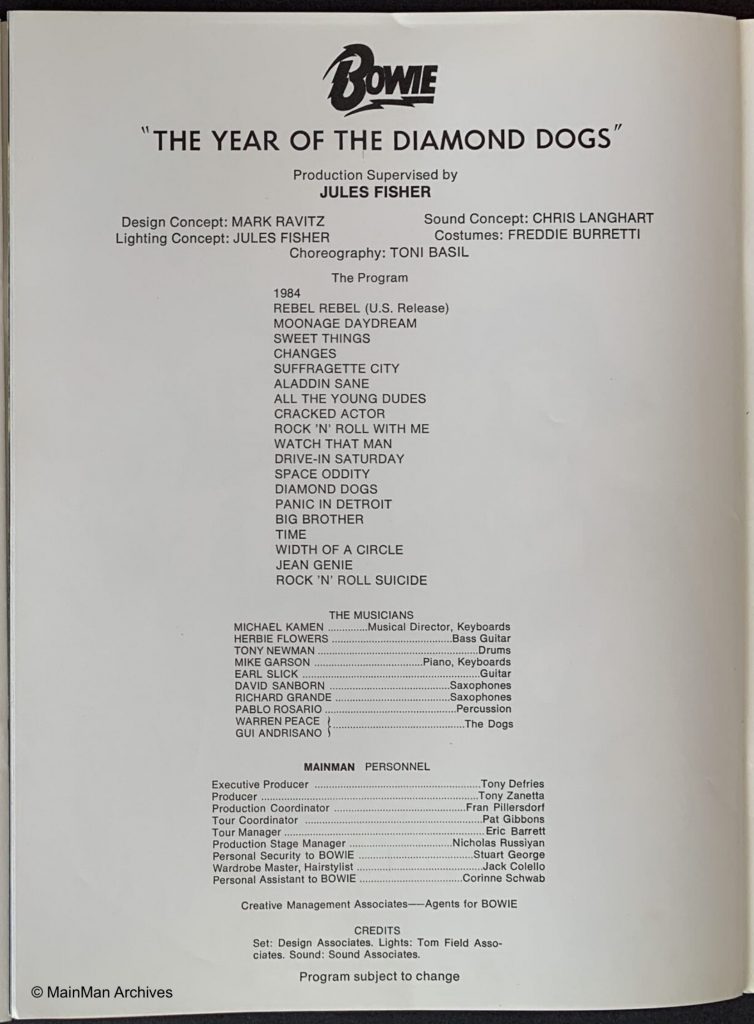 Stampeding into Stardom. Defries had a plan to conquer America based on examples of Barnum and Bailey and Tom Parker expressed as 'Go Bigger Than Everyone'. In modern terms that translates to 'Go Big or Go Home'. The first part of the plan was to create a uniquely theatrical rock star with wonderful songs, Ziggy Stardust and once he had headlined in America and secured a following to retire him and reintroduce a new incredibly ambitious full scale theatrical musical extravaganza that could sellout stadiums.  Goodbye Ziggy – Hello Diamond Dogs!! This called for an expanded cast of characters including musicians, dancers, backup vocalists and a experienced musical director Enter Michael Kamen.
Inspired by a variety of sources including, 1984 Orwell, A Clockwork Orange Burroughs & Metropolis Fritz Lang, Defries and Bowie began working on a narrative, designs, characters, playlists, setlists and effects for Diamond Dogs. The objective was to create a movable stage set that could be transported and used in a variety of venues, theaters, auditoriums & arenas along with automated and mechanical elements, audio, lighting & multiple musical instruments. All of these would combine to engage the audience in a fabulous futuristic dystopian experience.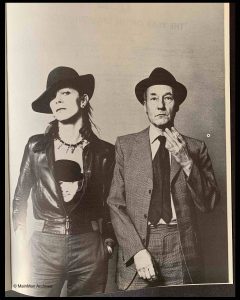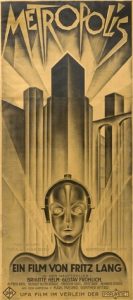 These discussions and experiments with make shift monoliths in diamond shapes or gigantic hands automated to move on stage and open revealing Halloween Jack 'David' sleeping inside, a bridge that could be raised and lowered with David singing and a catapult that would extend over the audience with a captive Bowie singing just out of reach.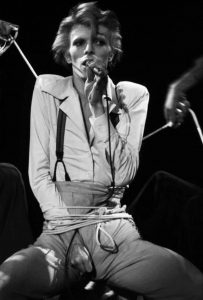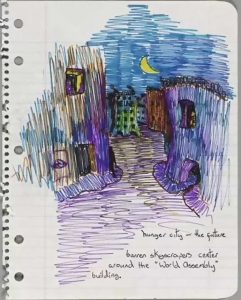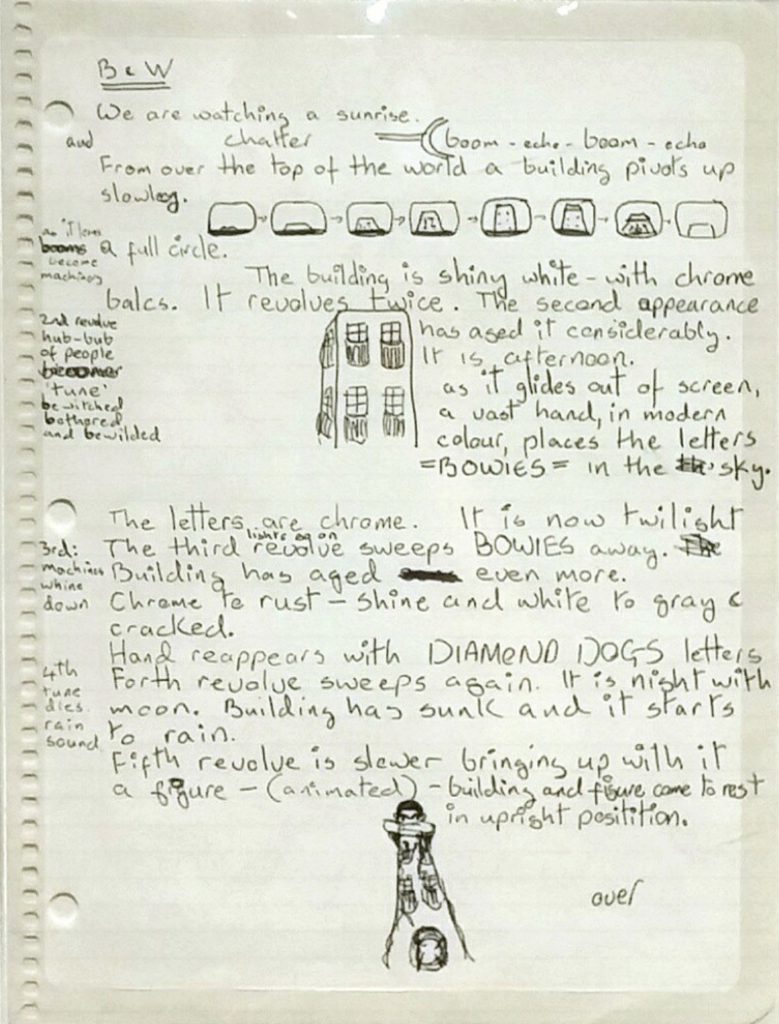 In order to fulfil Bowie's creative vision Defries enlisted the help of several acclaimed experts including stage designers Jules Fisher and Mark Ravitz. Bowie described his vision for the sets as a cross between Metropolis and another of his favourite German Expressionist films  The Cabinet of Dr Caligari.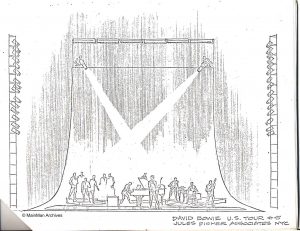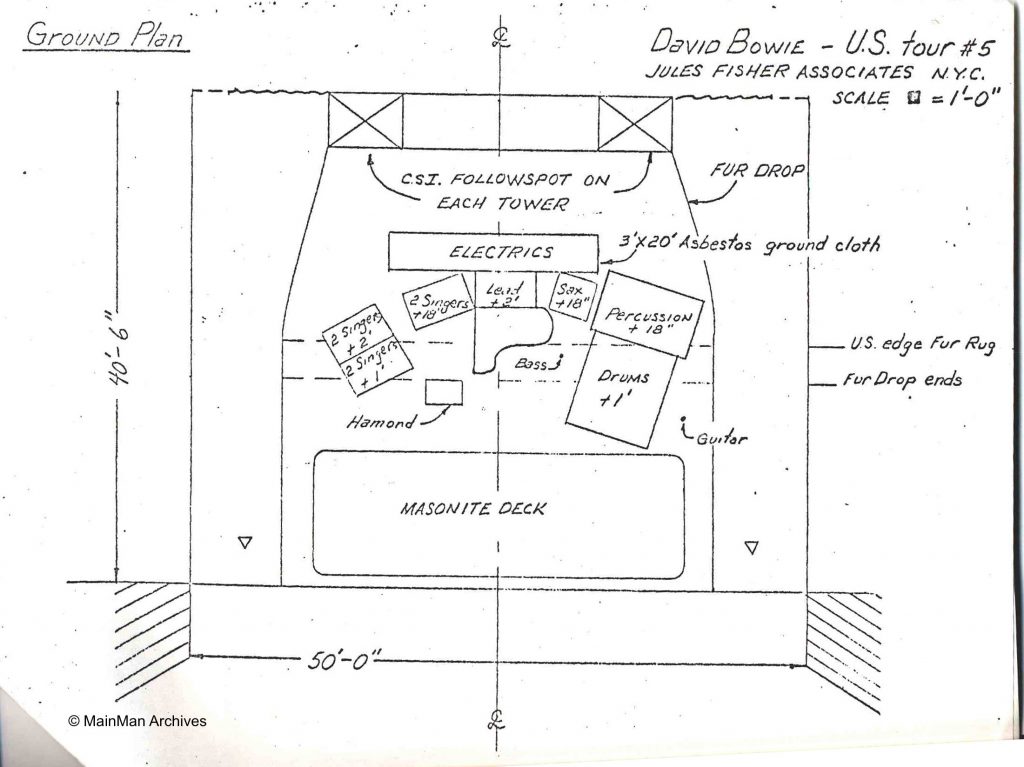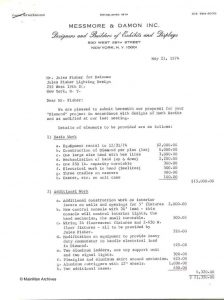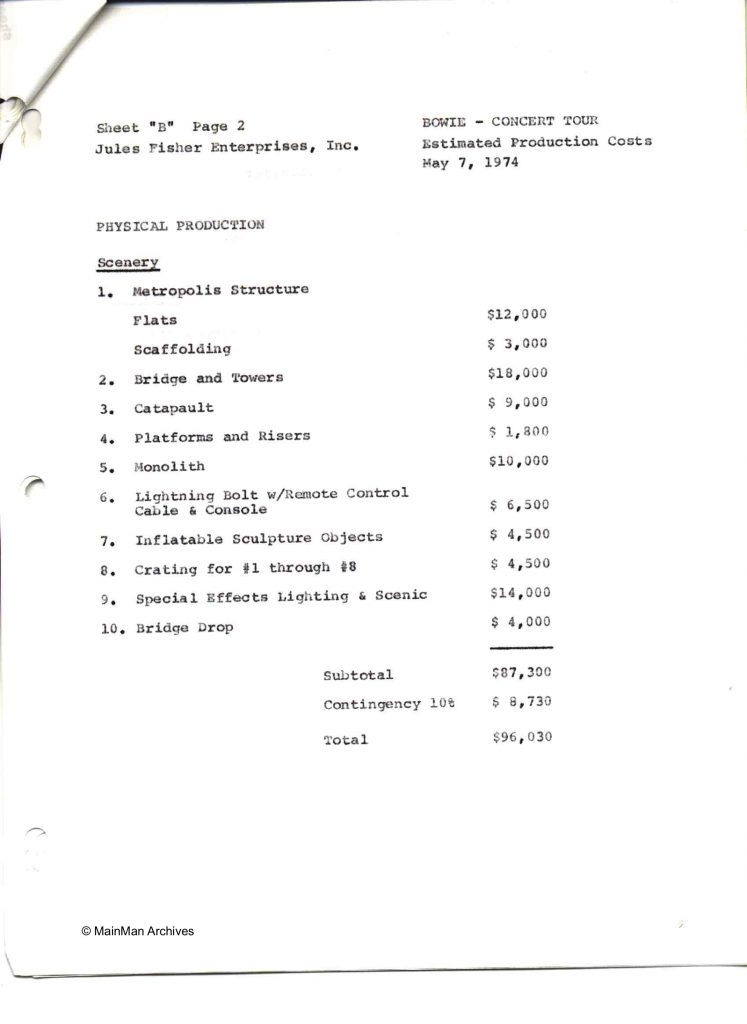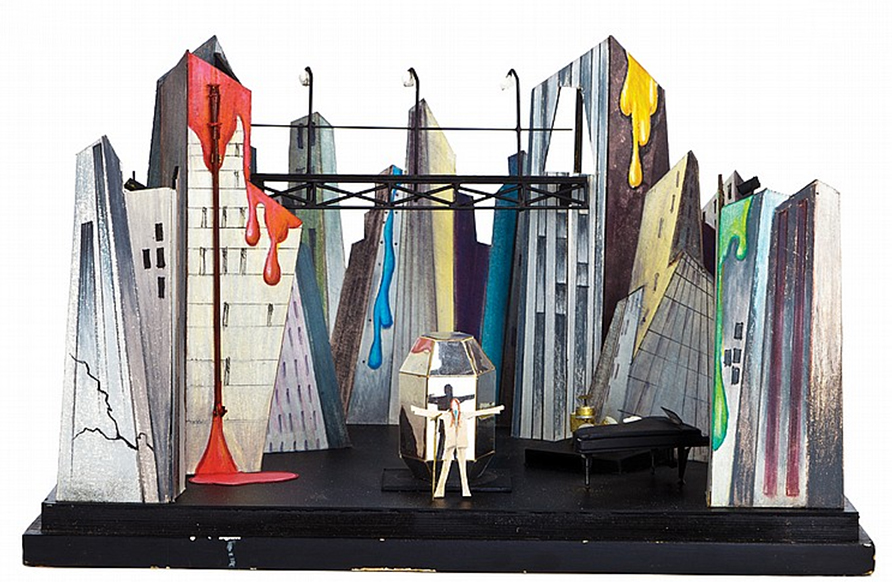 Once Bowie and Ravitz knew what they wanted, they enlisted the aid of Chris Langhart, the man who fashions such
super-creations as the Barnum & Bailey circus carousel.
"The designer comes to me to make his concepts function.  The lightning sculpture: The cityscape itself, with "pools of essence" dripping down the face of the buildings, was Ravitz's design. "It's not as simple as a backdrop," Langhart said of the three-dimensional set which Bowie can move through, coming out from between different buildings and appearing in windows illuminated from the back. Among the buildings there is a giant lightning bolt, Bowie's Aladdin Sane symbol, which chases up and down as light sculpture. It appears as a building when not illuminated and then suddenly becomes the familiar jagged slash. It's done with scrims, a theatrical technique that's existed for years but hasn't been applied to rock and roll before. It has winches of variable speeds on the ends so it can go up and down in time with various songs. The bridge moves between the buildings of the cityscape, and Bowie can dance across it, or leap over the railing and slide down ropes."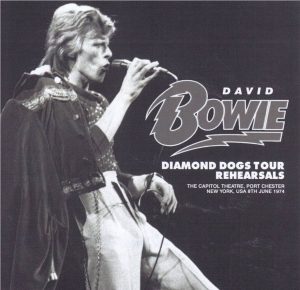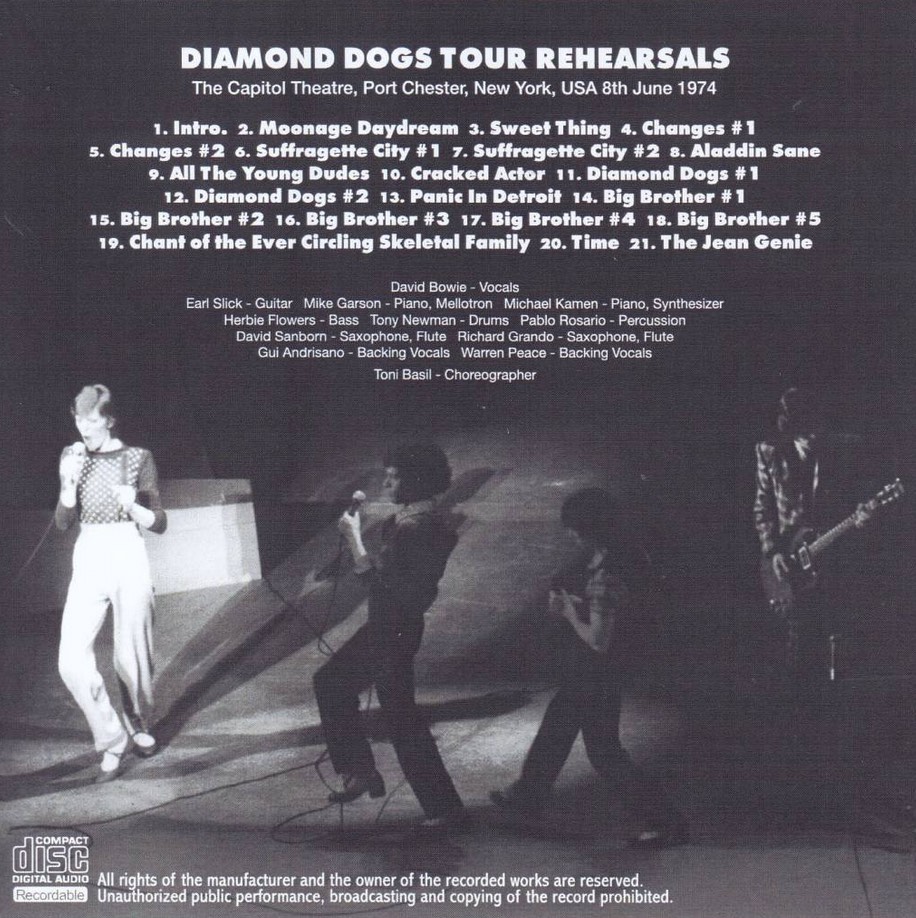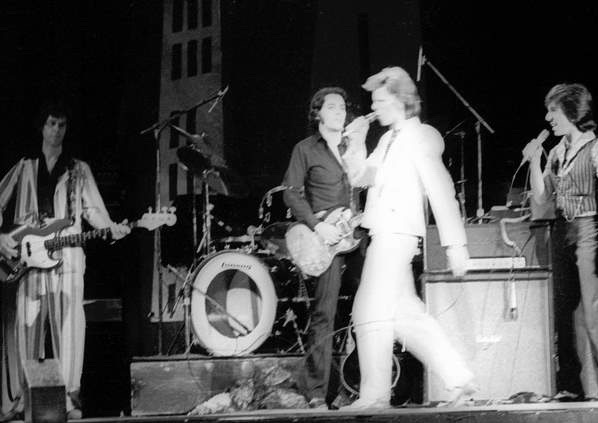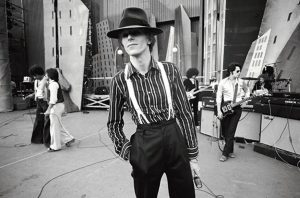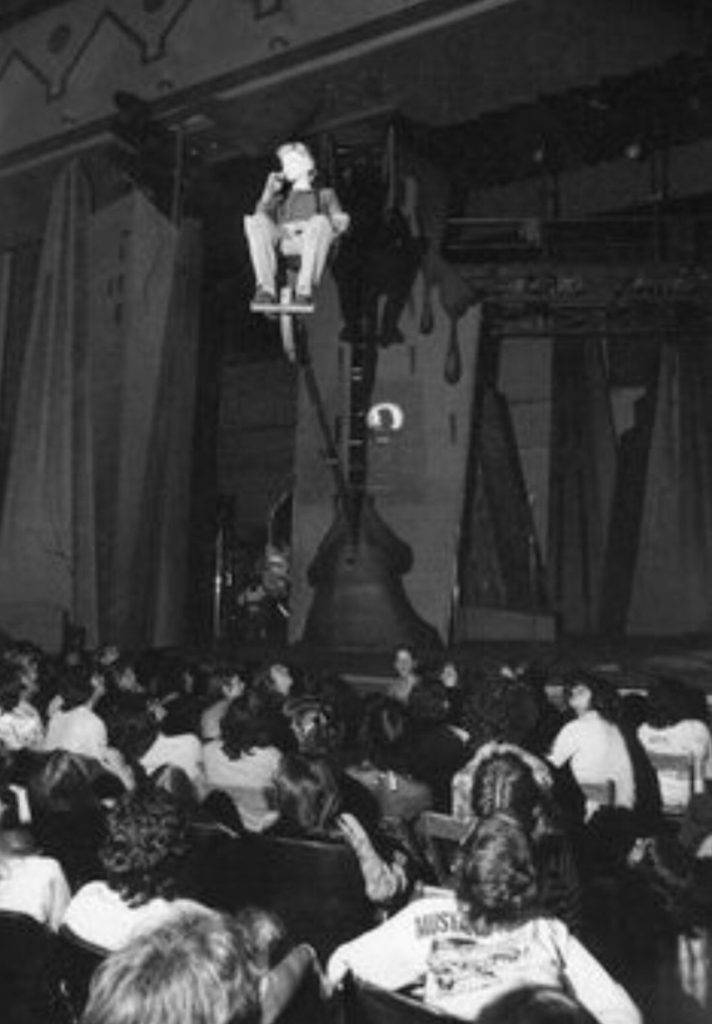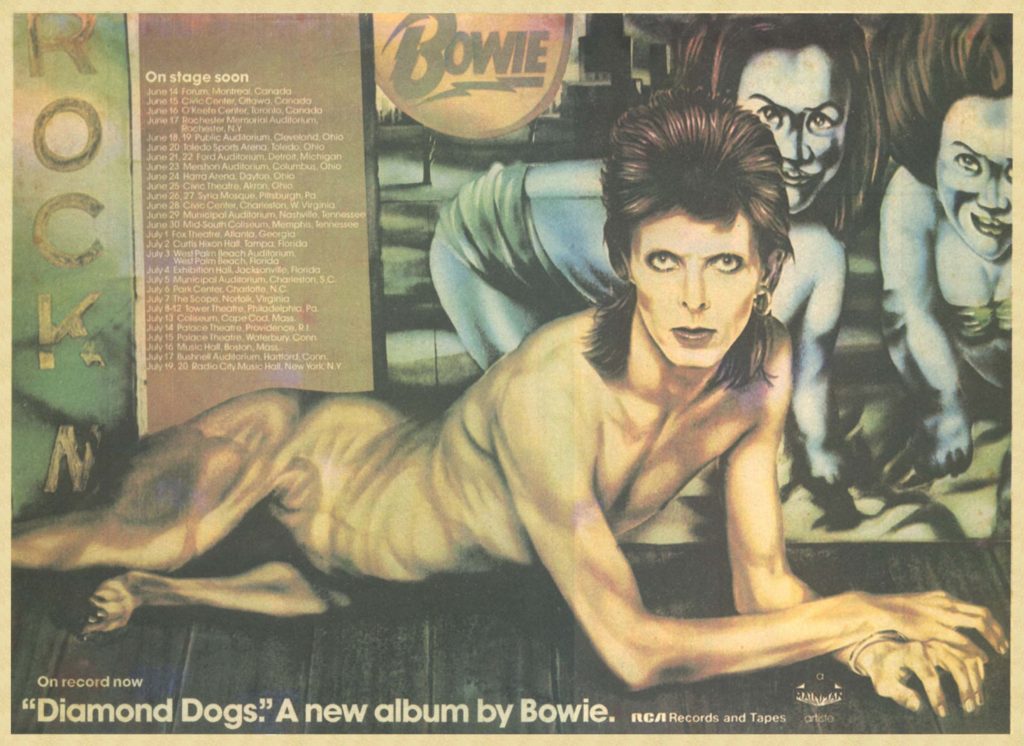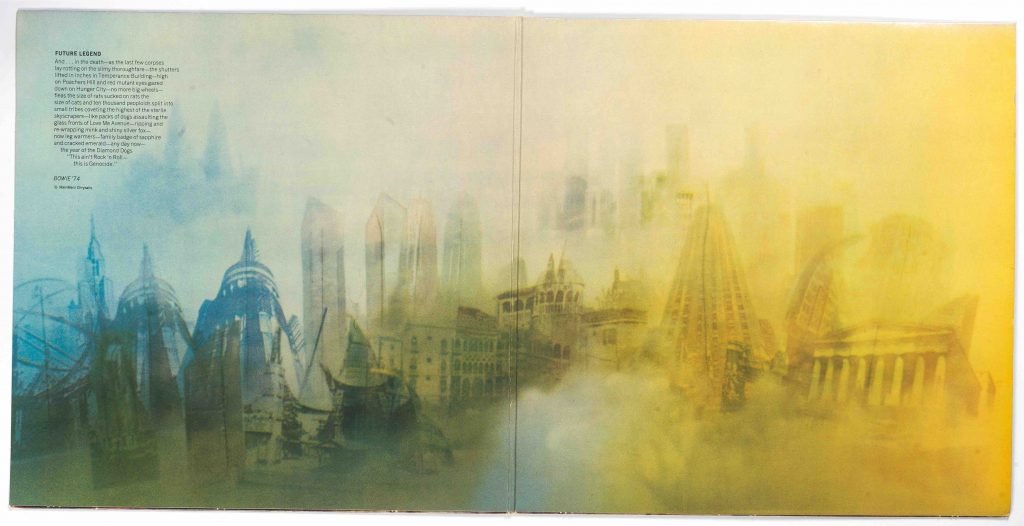 The Year of the Diamond Dogs – 'This ain't Rock 'n Roll – This Is Genocide'.