In another fascinating interview from the MainMan archive Marianne Faithfull recalls the invitation from David Bowie in October 1973 to be a special guest on his US TV special The 1980 Floor Show, which was filmed at The Marquee Club in London as part of NBC's The Midnight Special.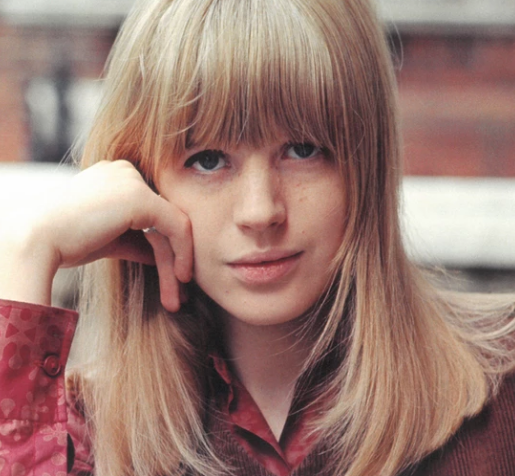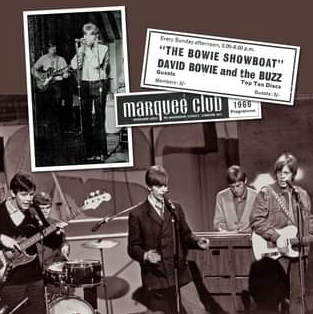 David chose the Marquee because it was his favourite London club. The management there gave him invaluable support in his early days, booking him for residencies well before he had any sort of fan base, allowing him to slowly build a following. David described The Marquee as 'the heartbeat of the London music scene'
The 1980 Floor Show was filmed on October 18, 19 & 20 in 1973 by a crew from NBC in America as part of their Midnight Special series. David performed songs from the albums Aladdin Sane and Pin Ups as well as  a medley of 1984 and the then unreleased track Dodo. Because he was performing several cover versions he decided to include I Got You Babe, the Sonny and Cher hit from 1965, which is how Marianne came to be involved.

David was first introduced to Marianne by Tony Defries in the summer of 1971 when Tony was helping Marianne get back on her feet after a period of difficulty in her private and personal life. David had admired Marianne's work from the 60's and also wanted to assist getting her career back on track.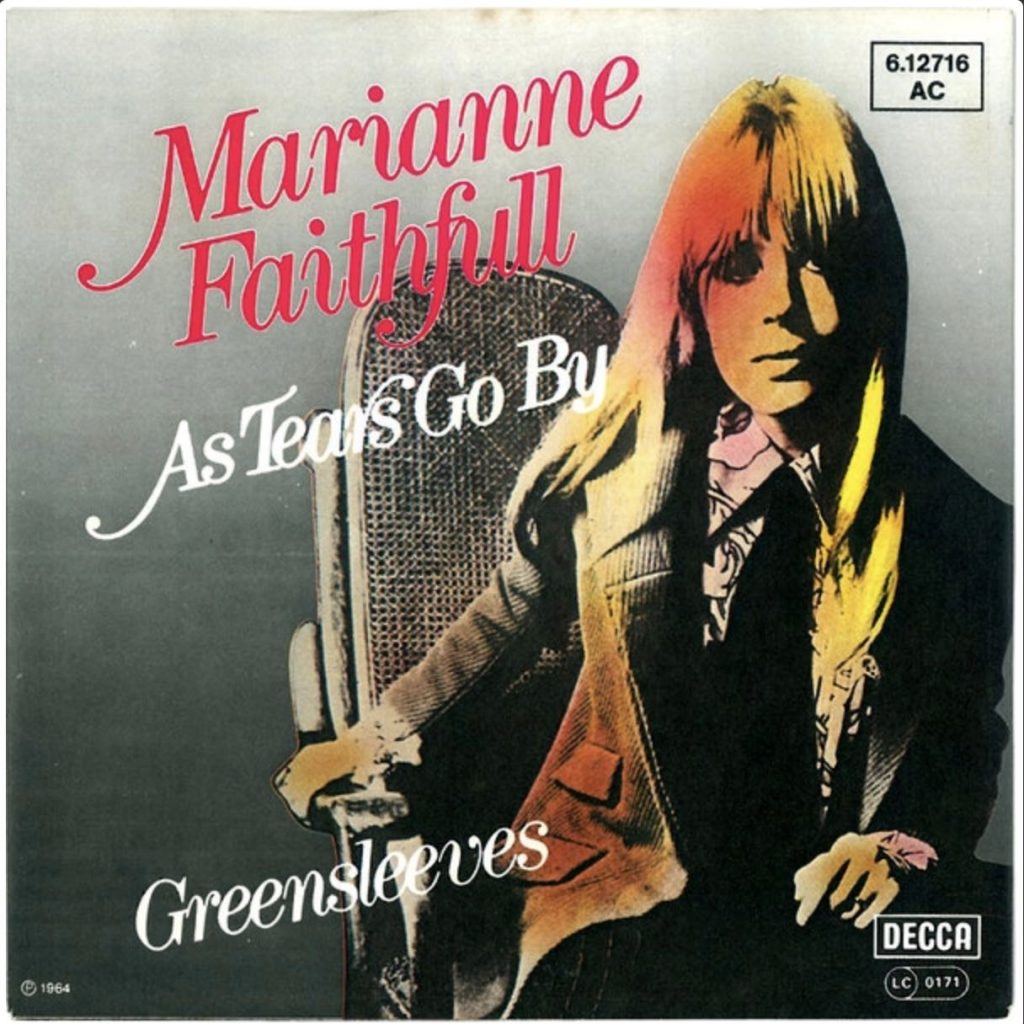 In this interview Marianne begins by recalling her time at The Marquee Club. When she was a teenager Marianne used to travel in to London from suburban Reading with her girlfriend Sally Oldfield in the early 60's to check out the folk scene and soon became immersed in both jazz and R&B, thanks to her friendship with Alexis Korner who introduced her to the music of his idols.
Marianne soon became a regular on the London club circuit and was discovered by the Rolling Stones manager Andrew Loog Oldham at a party in 1964. He was convinced she had the looks and talent to become a pop star, so arranged for her to record a version of 'As Tears Go By' which was written by Mick Jagger and Keith Richards and with Andrew. The song became a hit, followed by several others including Little Bird, Summer Nights and Come Stay With Me.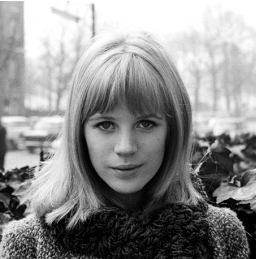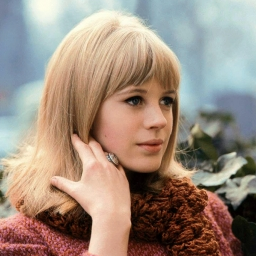 Immersed in the Rolling Stones inner circle Marianne soon left her husband and young son and became romantically involved with Mick Jagger – a relationship that was the focus of tabloid newspapers for several years.
Marianne finally ended her relationship with Mick in May 1970 and she then suffered a series of personal and professional struggles, which involved a very public suicide attempt. Struggling with drug addiction Marianne ended up broke and homeless living on the streets in Soho.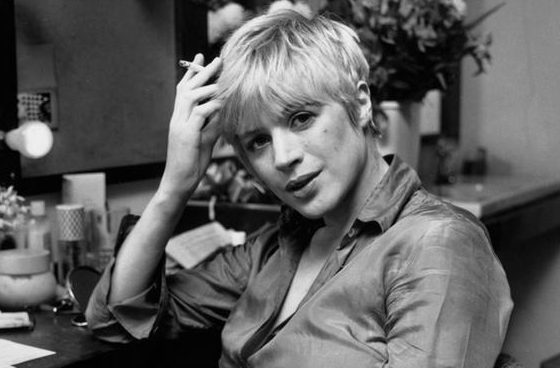 Friends intervened and enrolled her in a drug programme. In 1971, producer Mike Leander found her on the streets and made an attempt to revive her career, which is how she came to meet Tony Defries and David Bowie.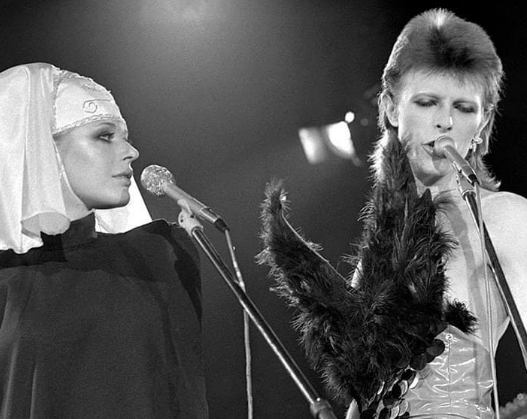 For her performance of I Got You Babe for the 1980 Floor Show David arranged for Marianne to wear a nun's habit with the back cut out, which caused much consternation with the US broadcaster.
Marianne also performed a version of As Tears Go By and Noel Coward's song 20th Century Blues, neither of which were included in the final broadcast. Coward wrote the song for his 1930's play Cavalcade. Marianne recorded the song again in 1996 and it was the title track of her live album recorded that year in collaboration with pianist Paul Trueblood.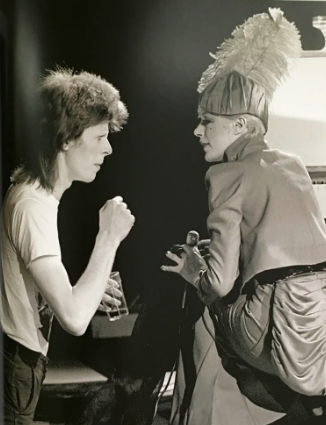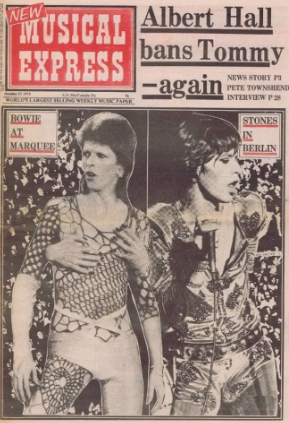 Other guests invited by David to appear on the 1980 Floor Show included The Troggs, Carmen, who were a Spanish Flamenco group being produced by Tony Visconti at the time, and Amanda Lear.