'The Stars My Destination' ….. Alfred Bester
From Here to Infinity – Bowie's Last Gig
Inspired by Kubrick's film 2001: A Space Odyssey in 1968 David created the first of many characters Major Tom an astronaut lost in space. This is where the fantastic journey began with the final chapter still to come as the Tesla Roadster launched in 2018 on the Falcon Heavy Rocket with Starman in the driver's seat and heads into interstellar space, for a billion years or more, playing Space Oddity on repeat for eternity. Not just a global superstar but the first truly universal superstar.

The choice by Elon Musk to launch Bowie and Space Oddity into space demonstrates the importance of the MainMan/RCA deal that Bowie signed five decades ago. From the time Tony began managing David he planned to recover his early recordings which had never been exploited or promoted and to establish David as an artistic brand like Sinatra, Brando, Dylan and Presley. This required the type of arrangement and the level of control that was rarely sought and never available to an unknown artist. Record and publishing companies assisted by corporate lawyers and accountants had configured industry standard contractual terms that provided very small royalties with tight control of spending that allowed them to make significant profits if the artist/writer was successful and to keep those rights forever and exploit them on those punitive terms. At the time the decision by Tony to sign with RCA as opposed to any of the other major music companies was based on careful market analysis.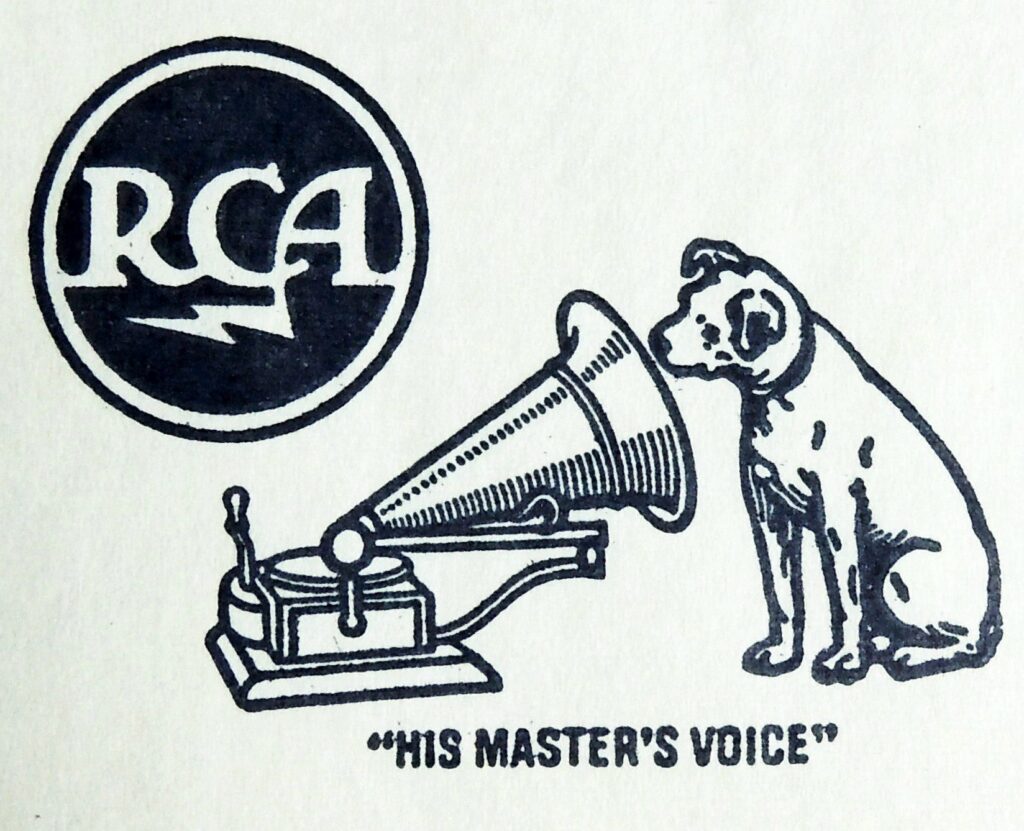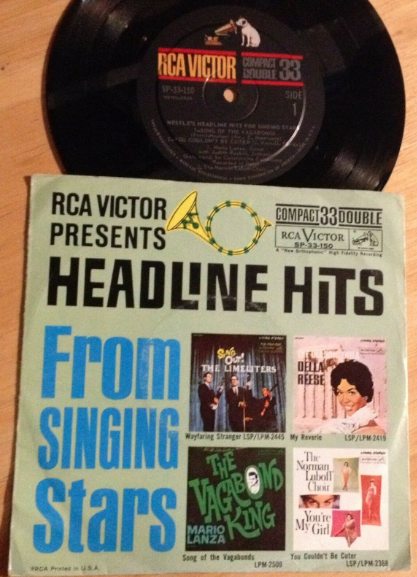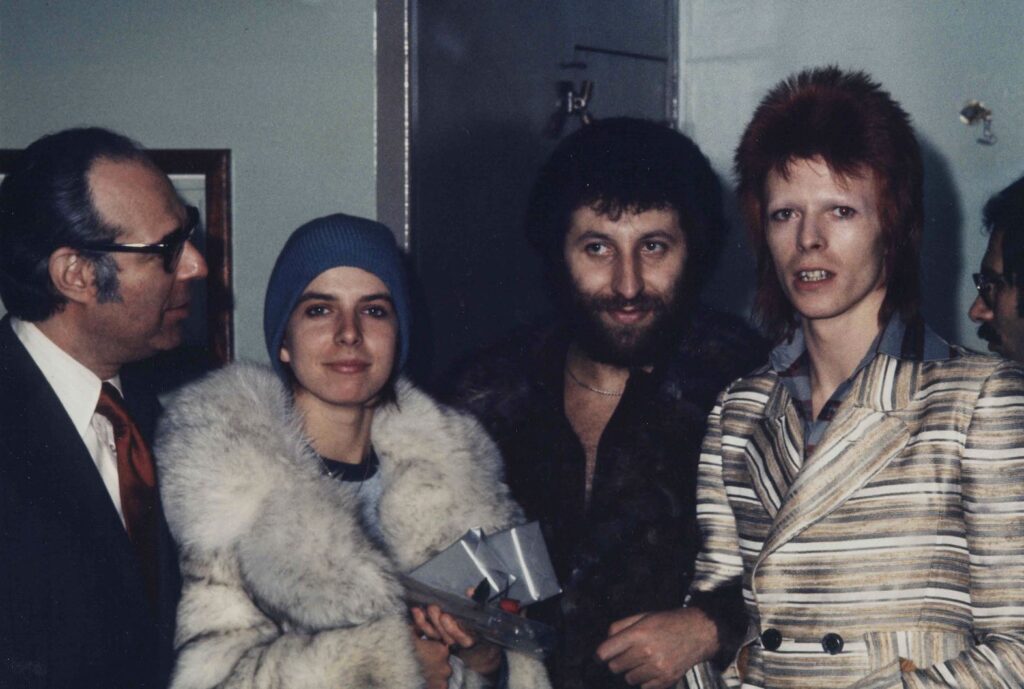 Tony's approach to RCA was that if they participated in the evolution of Bowie, they would become the brand of an artist who is going to be one of the most significant, successful writers and performers in the world. Tony was so convinced about David's talent that he was able to persuade RCA to share his vision. It was a massive claim – but one that the management at RCA also believed in.
RCA had a huge footprint with National Broadcasting Company (NBC), then the largest television network in the world. It was their corporate ethos to own brands that were among the market leaders in their fields and they were willing to make  investments to accomplish that end. At the time many in the music business considered RCA to be a 'dinosaur' as they had not signed any major rock stars to the label since Presley in 1955. The players driving new talent were convinced RCA did not have the right stuff while they were looking to become part of the new wave of music as they had completely missed out on any significant signings in the late 60's and were no longer considered as a viable destination for new up and coming artists or bands.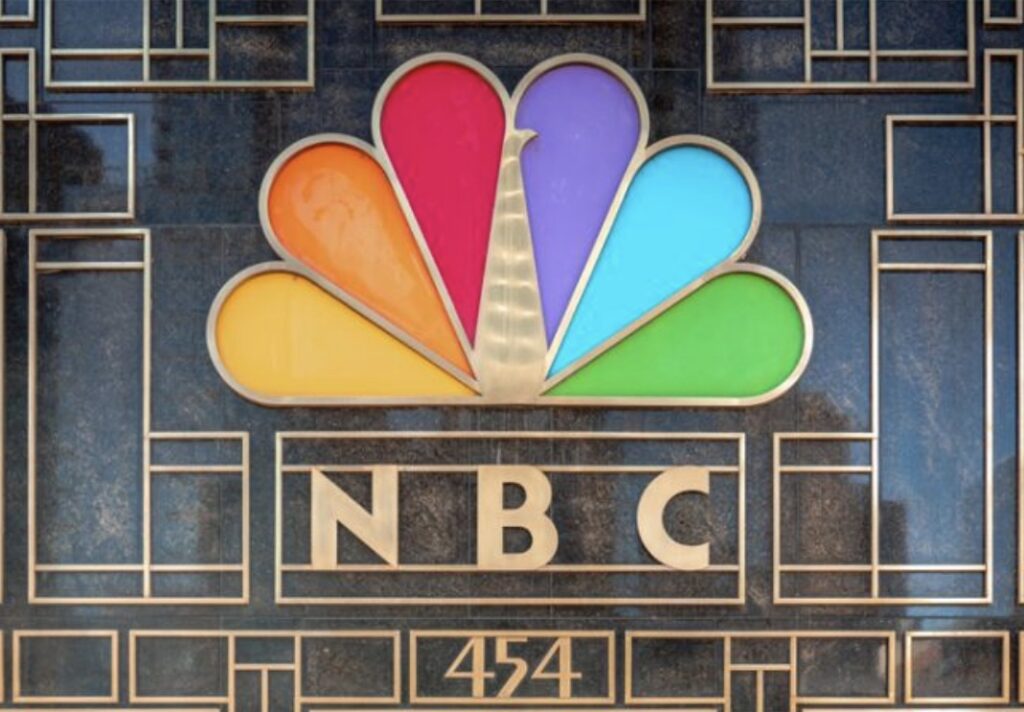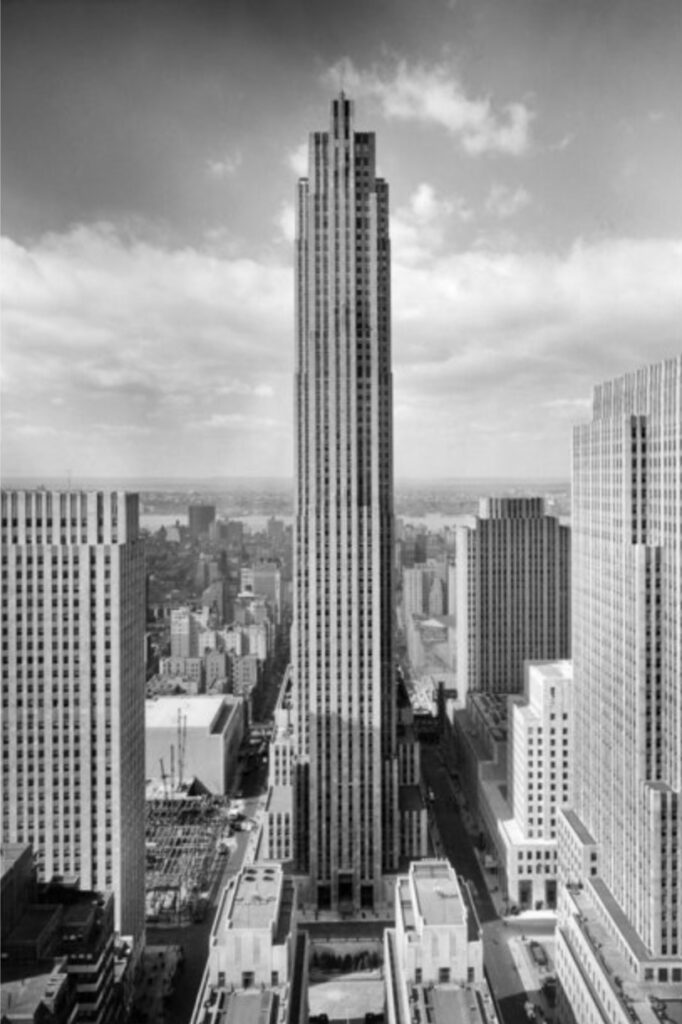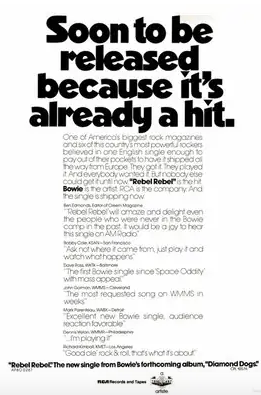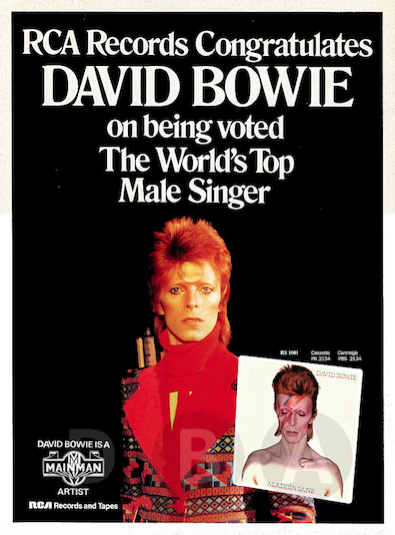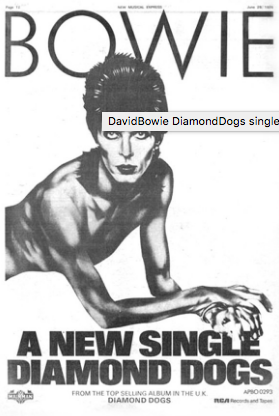 Tony knew they were determined to catch up with their rivals and had unlimited resources as a global multinational business they would be willing to spend money on the right sort of new act in and risk the possibility of not recouping their investment provided they had the license to market the recordings for a long enough period and were willing to undertake a dynamic promotional and marketing campaign to support that act. This was a concept they understood because they were already a major player in the radio and television business having been created by GE and Westinghouse both major US conglomerates. These companies had been involved in the invention and evolution of broadcast technology, both radio and television for many years so they understood the importance and influence of media.
This was exactly why Defries thought they would be ideal because they were desperate to sign exciting new talent to catch up with their rivals. They wanted to be in the same 'club' as those rivals like Atlantic, Decca, Phillips, Capitol, A&M, Columbia, Reprise and many others who were enjoying success with new artists. Under the terms of the new deal in the first year RCA would accept, pay for and release four albums. At the time it was standard practice to sign a deal with an artist based on singles releases as a priority, with albums as the secondary consideration, so it was very unusual to focus on albums rather than singles but RCA were willing to accept that extraordinary arrangement.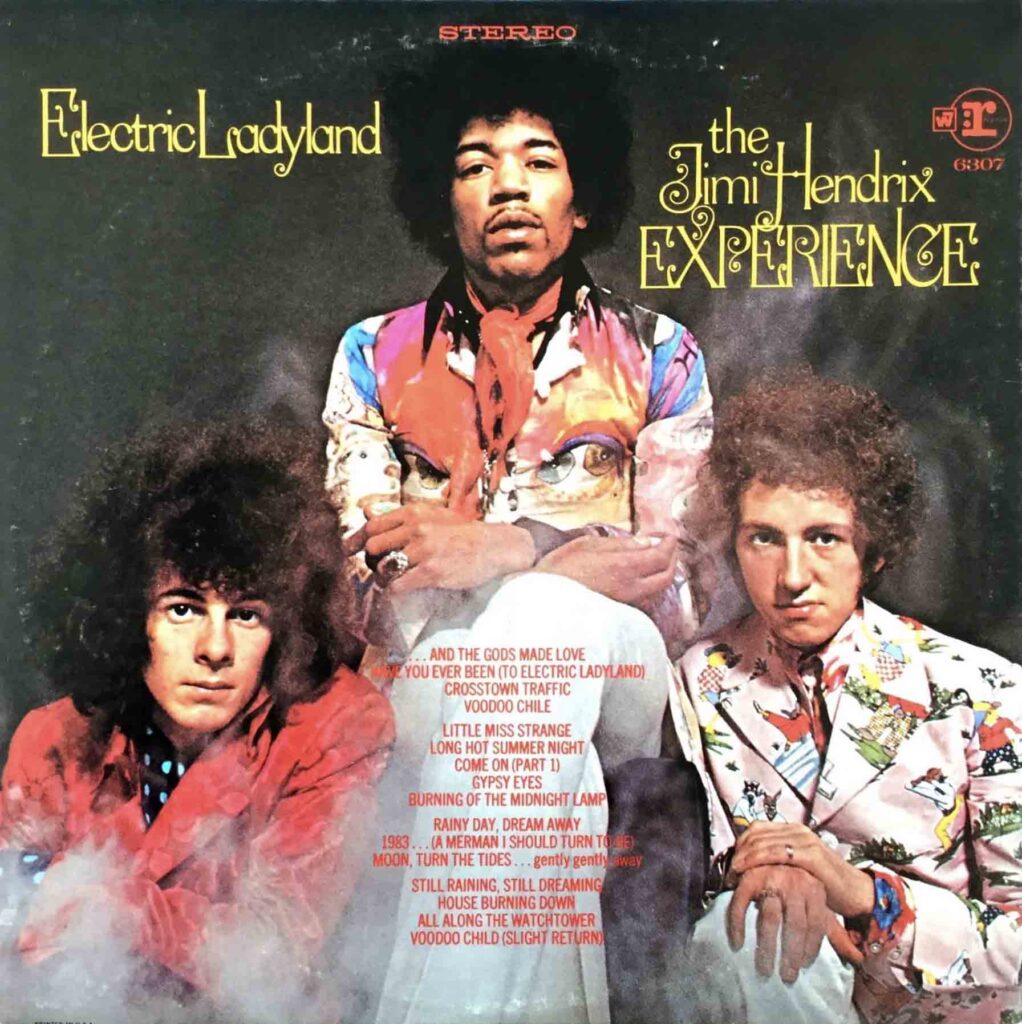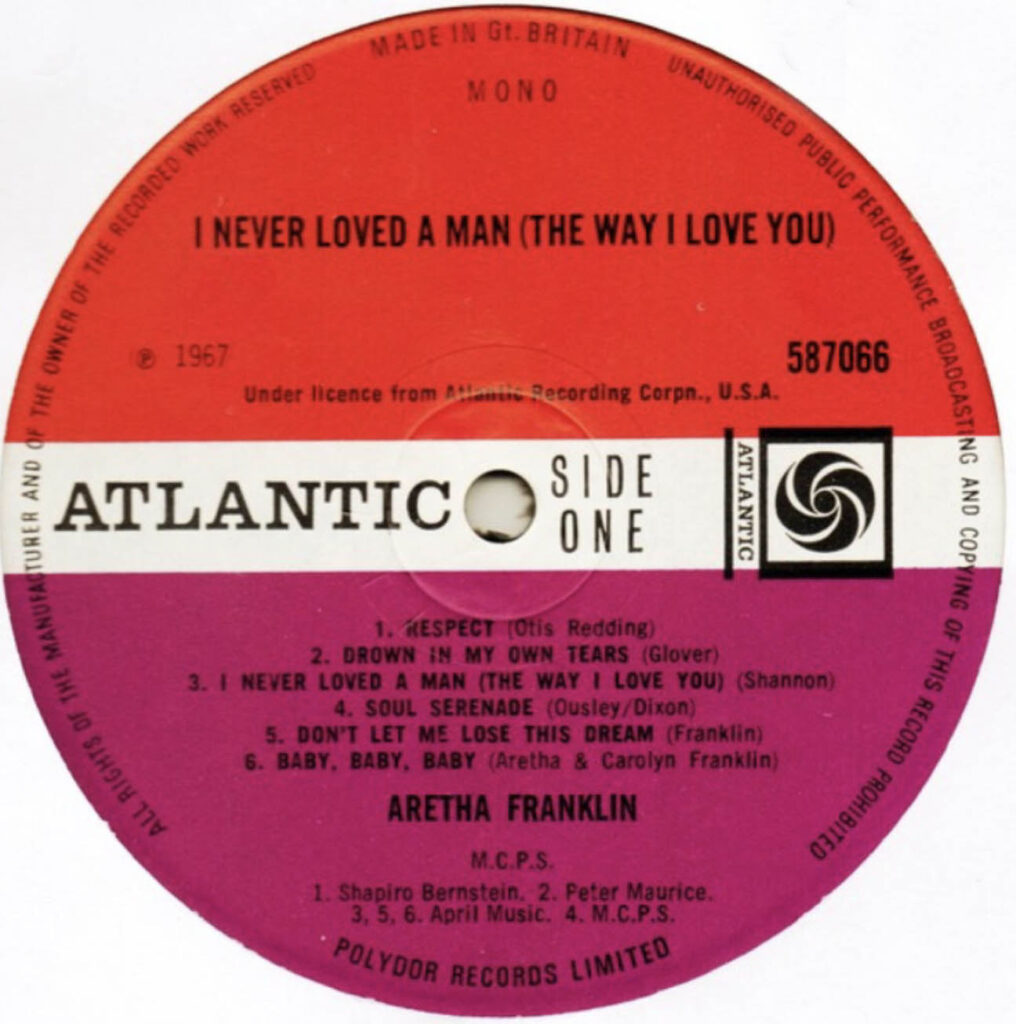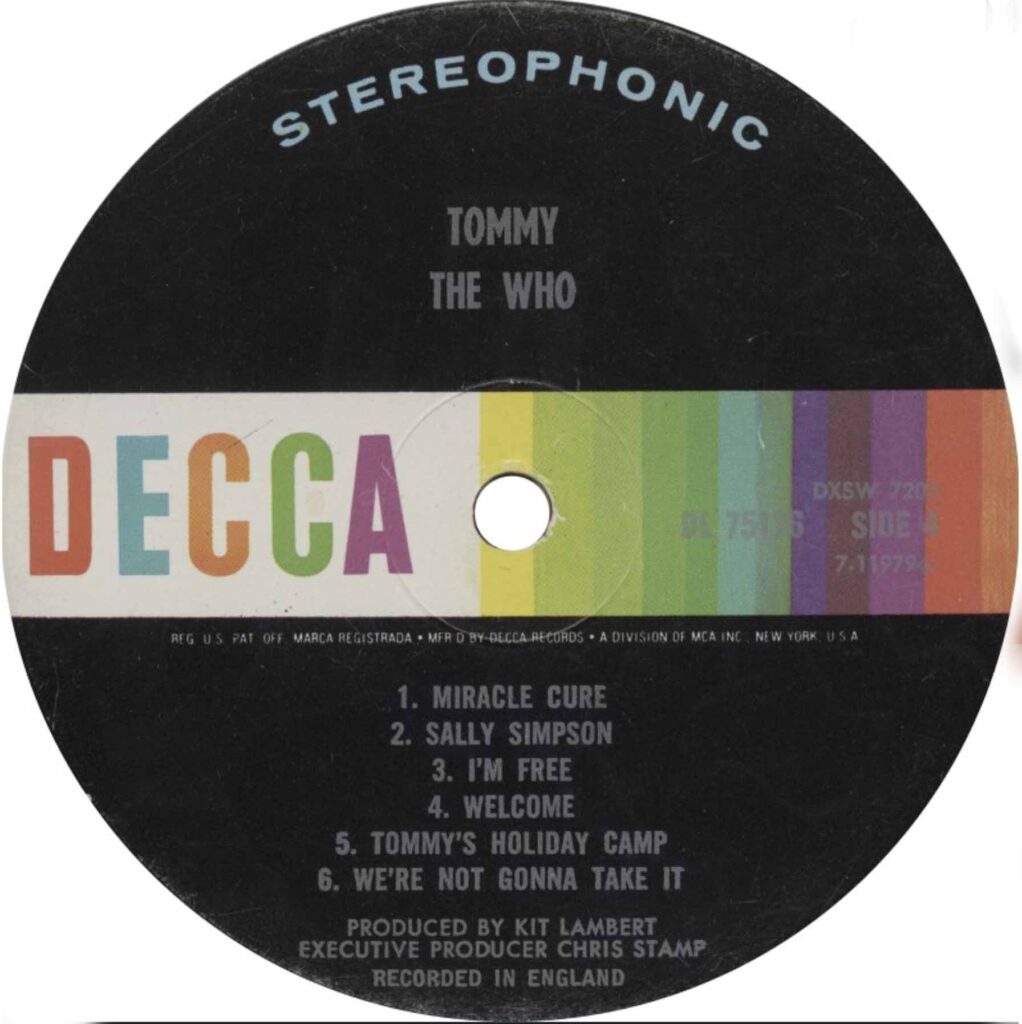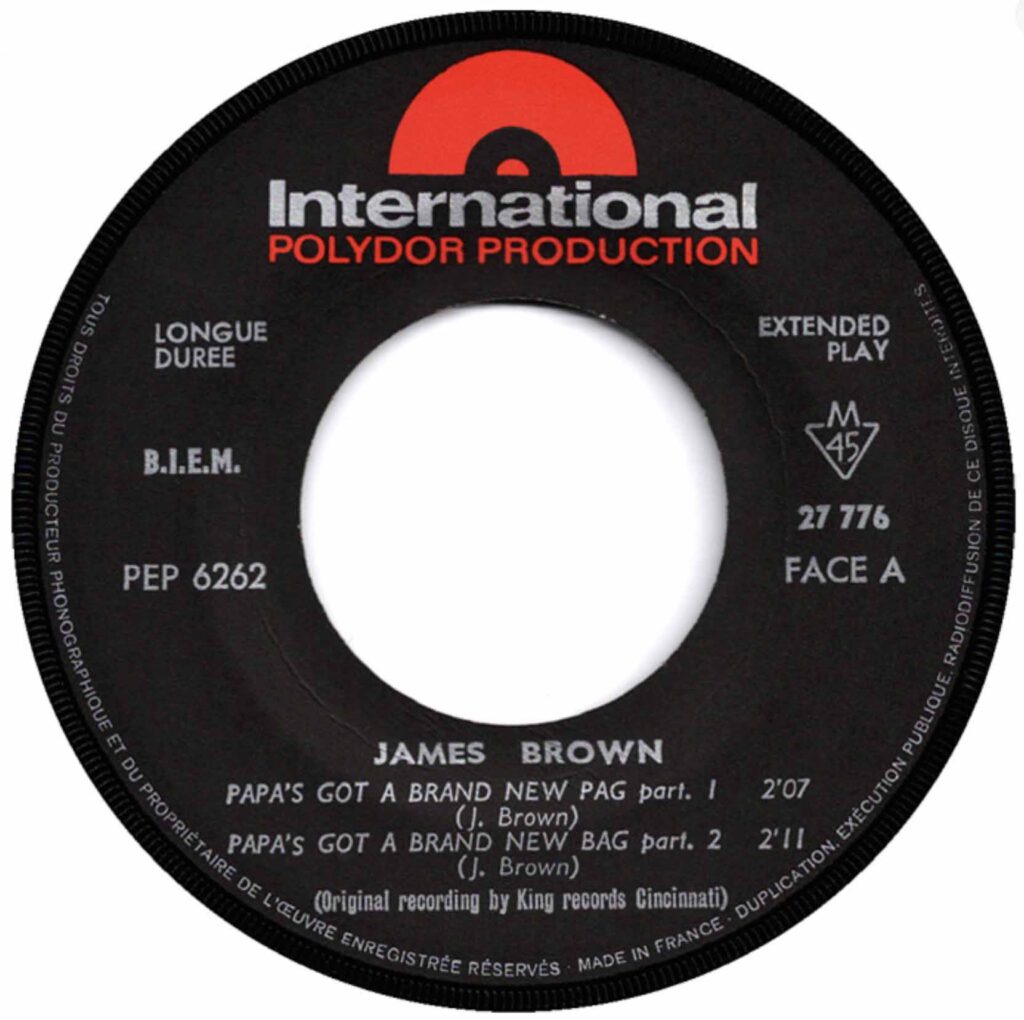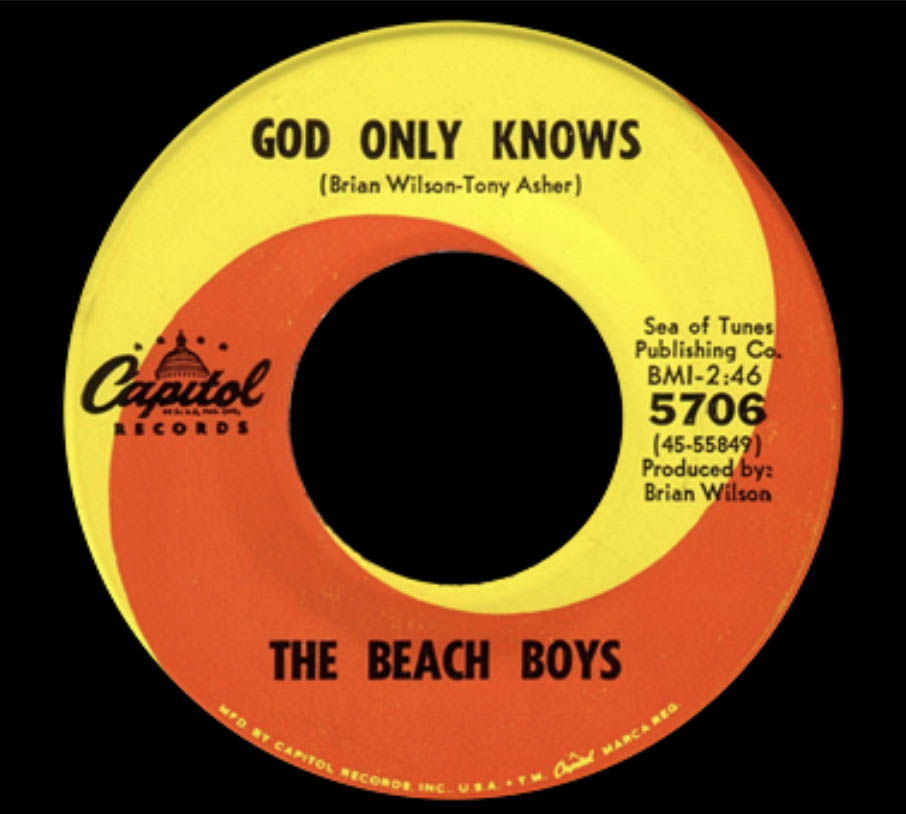 As a result of their background in marketing consumer electronics RCA understood the power of a brand and the ability to promote that brand with astute and powerful marketing techniques, which is what they had achieved with Elvis. Their vision was to promote the Bowie brand in the same way they had promoted Elvis and reap substantial returns. Looking back fifty years they were right!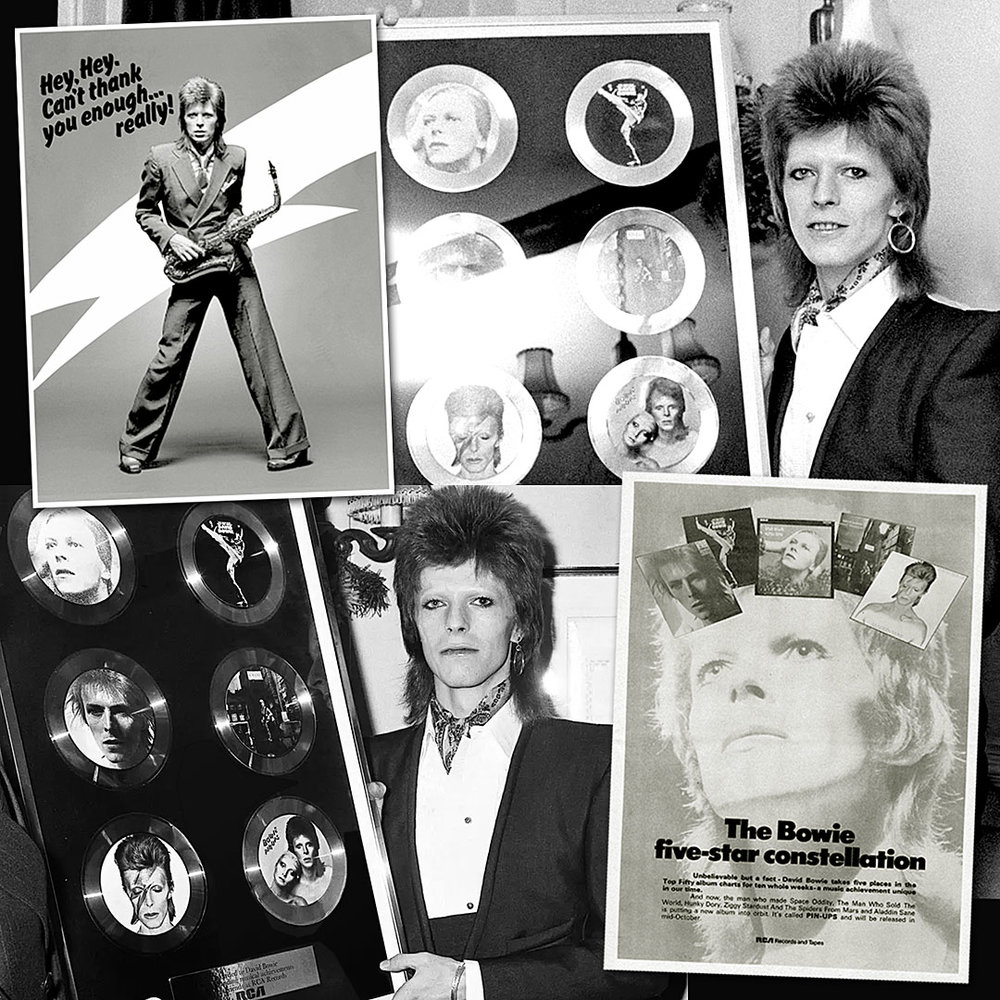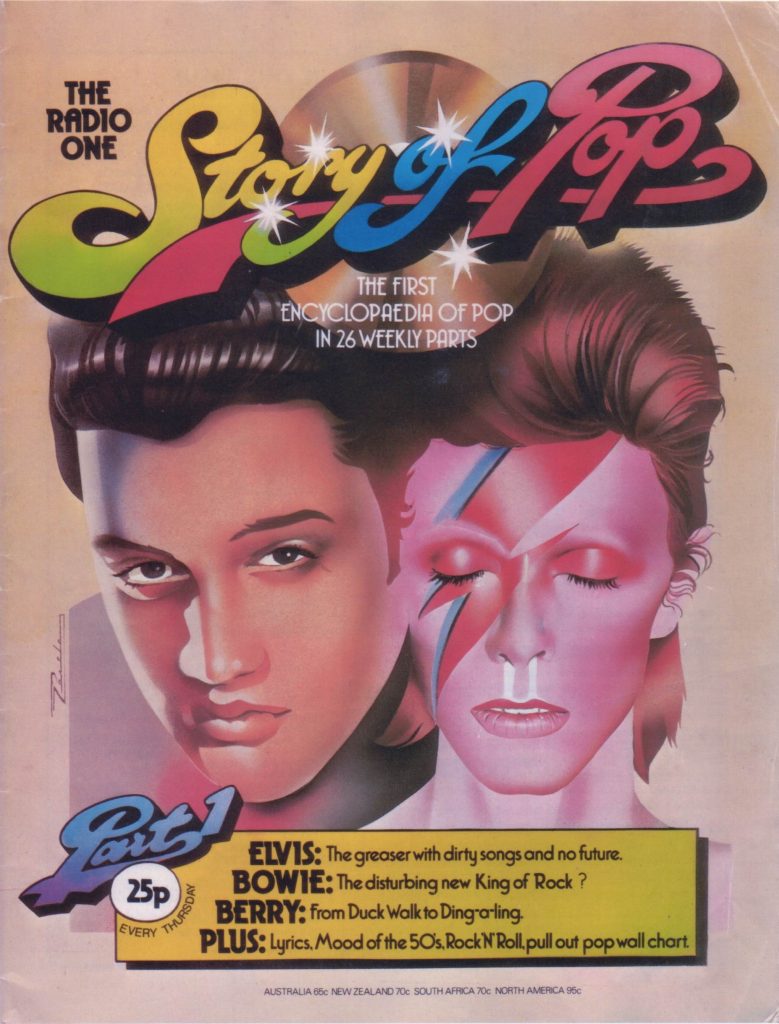 'There's a Starman waiting in the sky'