"We were just wild and crazy – we went out and broke ALL the rules – we didn't care'" – Cherry Vanilla, 2022.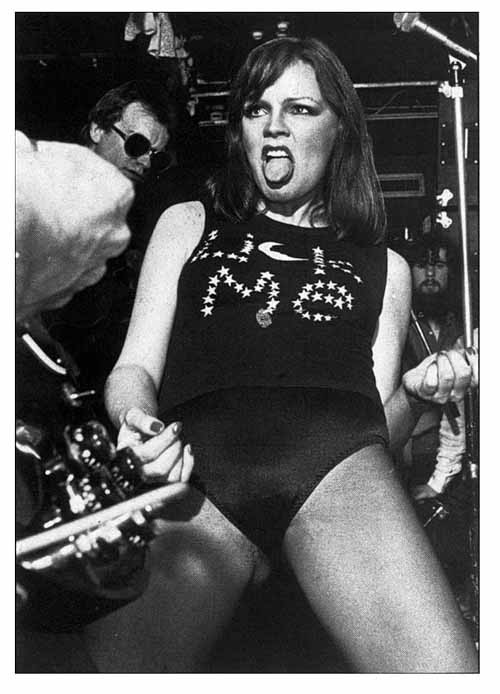 In the summer of 1972 Cherry Vanilla became one of the key members of the MainMan promotions team who were employed by Tony Defries to promote Bowie's Ziggy Stardust tour in the US.
Based out of MainMan HQ in NYC Cherry and her partners, including Tony Zanetta and Leee Black Childers, barnstormed their way across the country with a brief to generate as much publicity as possible for the Ziggy Stardust concerts.
Cherry first met Bowie and Defries at the London production of Andy Warhol's Pork in August 1971. She had been cast in the play after being introduced to Andy by Tony Ingrassia, who was Creative Director of New York's notorious off off off Broadway production company 'Theatre of the Ridiculous', famed for its sexually explicit, taboo busting plays.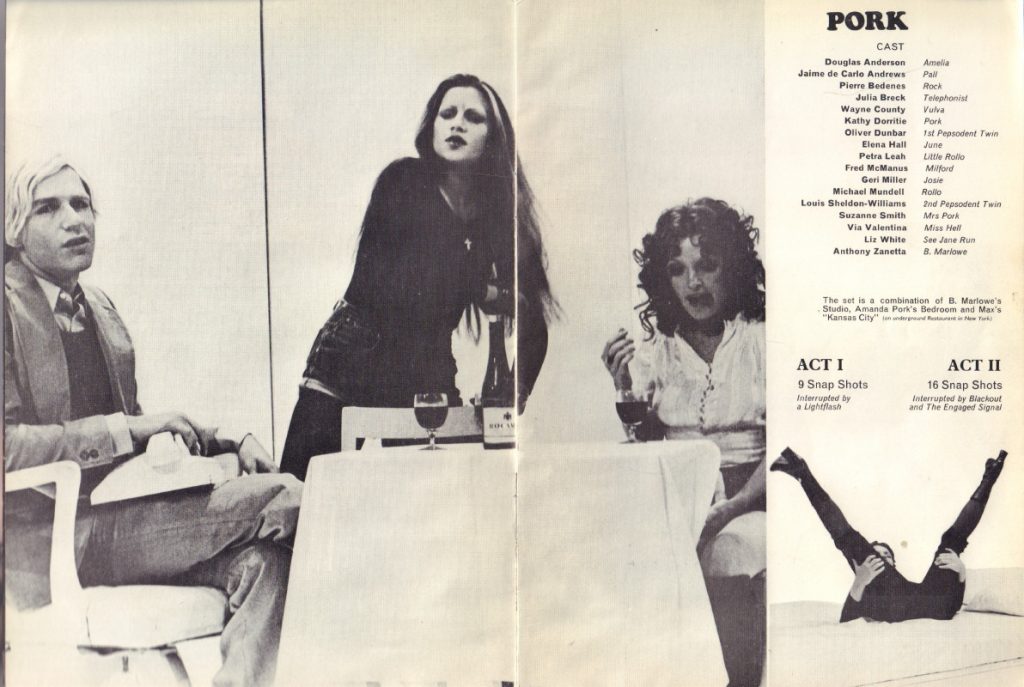 Cherry was encouraged to audition for one of Ingrassia's plays while working for an advertising agency on Madison Avenue, as mild mannered Kathleen Dorritie, the name she was christened. In addition to her agency work Kathleen became immersed in New York's nightclub life and began DJ'ing as Cherry Vanilla. Because of her overt personality and innate curiosity Cherry was attracted to the outrageous plays produced by Ingrassia and his team.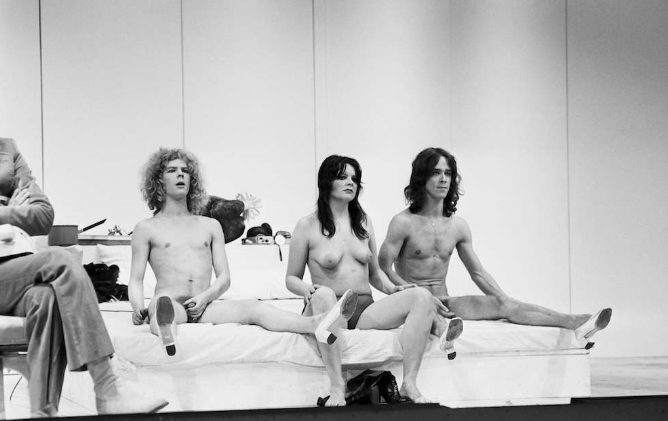 The 'Theatre of the Ridiculous' was formed by actor and director John Vaccaro in 1965 who described his own work as "beyond the absurd: our position is absolutely preposterous." Vaccaro formed the company to stage plays originally written for Andy Warhol. When Warhol rejected the scripts Vaccaro staged the plays himself, enlisting a cast of often 'cross-gender, street urchins'. Vaccaro produced works by several alternative director's, including Tony Ingrassia, who cast Cherry in the play 'World: Birth of a Nation' written by Jayne County, which also featured Leee Black Childers and Tony Zanetta, all of whom were then cast in Pork which Ingrassia directed in 1971. This is how they all ended up in London in 1971 and entered David Bowie's orbit.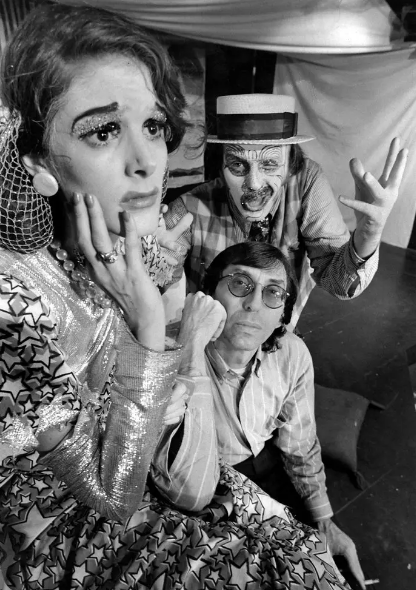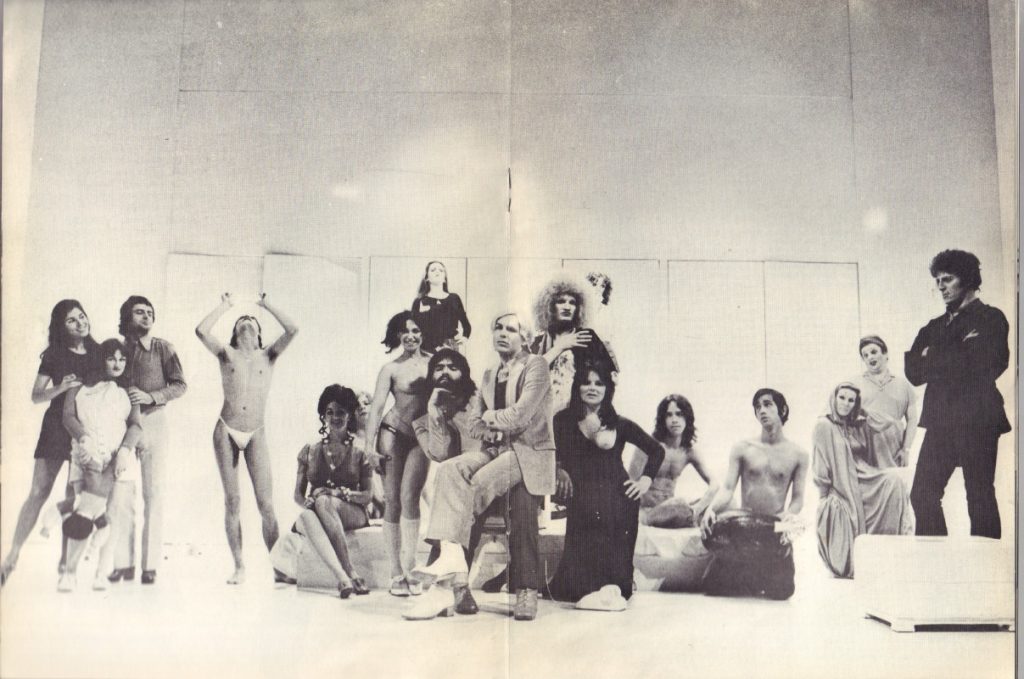 Leee Black Childers had read reviews of Bowie's The Man Who Sold the World album in the US music press when David visited in January 1971 and was struck by the fact that he was photographed wearing a dress. When he saw a poster advertising a David Bowie gig the week the Pork cast arrived in London, Leee suggested to Cherry and Jayne County that they check out the performance.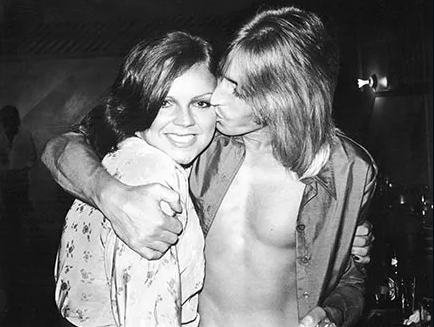 Leee and Cherry had been checking out club shows in London, pretending they were writing reviews for American magazines, so were able to score tickets to see David and Mick Ronson perform an acoustic gig at the Country Club, in Haverstock Hill, North London.
Meeting David after the show, Cherry and Leee invited David and Angie to see Pork the following night, joined by Tony Defries and Dana Gillespie – thus beginning a fortuitous and beneficial cultural connection between the Warhol and Bowie teams that would deeply impact popular culture in the 70's.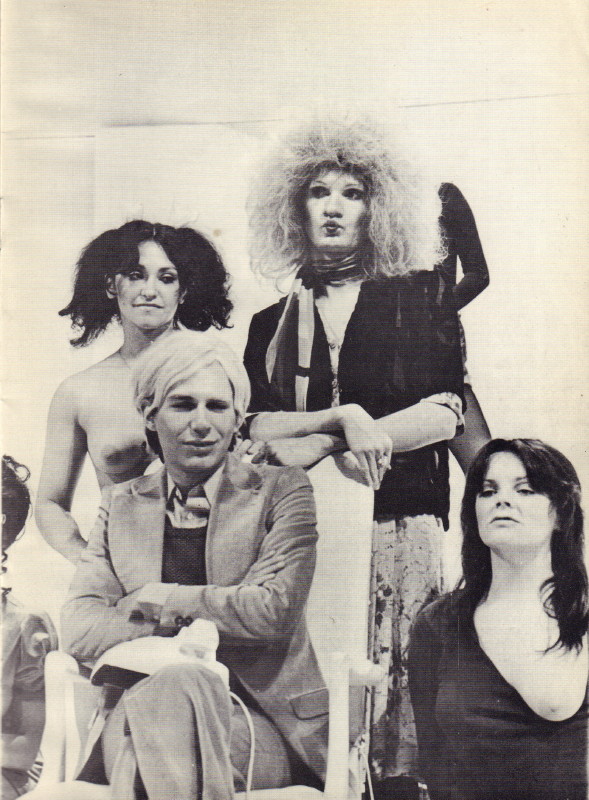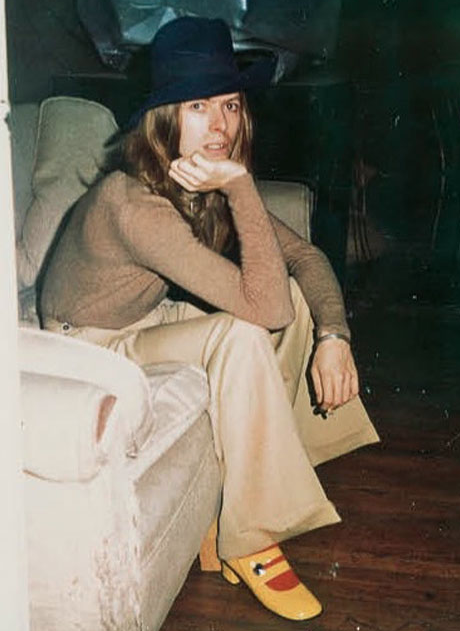 After Warhol's Pork team returned to America, Defries kept in touch, particularly with Tony Zanetta, – who had played the role of Warhol in Pork – and when Bowie visited New York the following month to sign his new contract with RCA, Defries asked 'Z' to arrange a meeting between David and Andy at Warhol's studio The Factory.
As Defries began planning Bowie's first US tour in 1972, forming MainMan to over see Bowie's career and search for other talent, he employed several of the Pork team including Cherry, Leee Black Childers and Tony Zanetta as part of the MainMan US team – and so began Cherry's wild ride for several years as she became both office manager and Head of Promotions for the Bowie blitz across the US.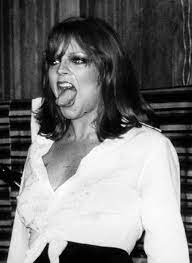 One of the first tasks after she joined MainMan was to attend Elvis Presley's Madison Square Garden concert on June 6, 1972. This was the first time anyone in the US had seen David in his Ziggy persona and Elvis's manager Tom Parker had arranged for David, Defries, Ronno, Cherry and Tony Zanetta to get prime seats, so David drew a lot of attention as he recalled in 1997. "The whole place just turned to look at me and I felt like a right idiot. I had brilliant red hair, some huge padded space suit and those red boots with big black soles. I wished I'd gone for something quiet."
Cherry was very aware of David's ability to make headline grabbing quotes in interviews with media outlets, particularly the music press, and once he mentioned that he was gay in the infamous Melody Maker article in January of 1972, Cherry knew that Ziggy's sexuality would generate a lot of media attention, some of it good, some bad, but all of it contributing to the Bowie mystique, which she fostered brilliantly.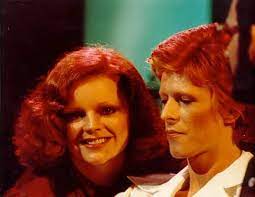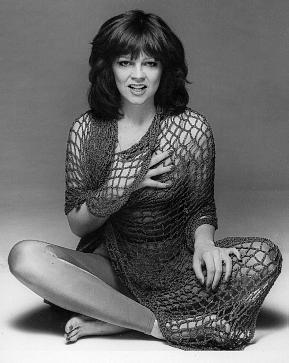 Cherry and the MainMan team utilized all their entertainment industry connections, particularly those made during their work with Warhol, to blaze a trail in support of the tours and the releases of The Rise and Fall of Ziggy Stardust and The Spiders from Mars, Aladdin Sane, PinUps and Diamond Dogs.