"I can create a vibe without saying anything, just by being in the room." Lou Reed, 1972.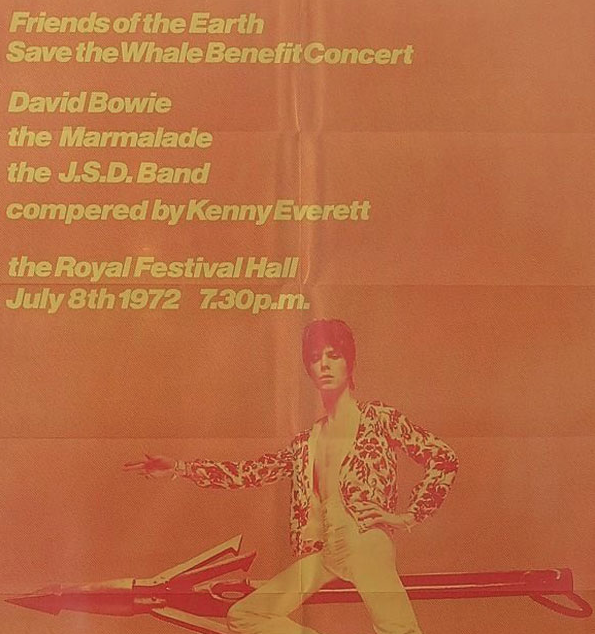 In June 1972, when Bowie was in New York to see Elvis Presley play Madison Square Garden, he met with Lou Reed and invited him to come to London to join Bowie and The Spiders From Mars at the Friends of the Earth Save the Whale concert to be held at Royal Festival Hall on July 8.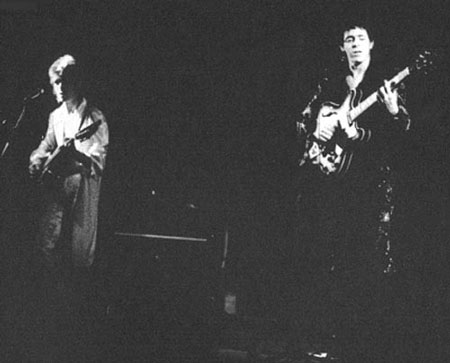 In a 2002 interview David explained that inviting Lou to appear on stage with him was "part of my crusade to present these fantastic underground artists to the world and get them an audience. I had a real joy in "you ain't seen nothing yet".
This would be Lou's first concert appearance in the UK. David invited him to play the Velvet Underground's Waiting For The Man and then they also performed White Light/White Heat and Sweet Jane.
Having been hailed by many in the rock industry as the future of Rock 'n Roll during his tenure with The Velvet Underground, Lou was signed to RCA Records to record his first solo album. Recorded in London in late 1971 with a bunch of local session musicians including Rick Wakeman and Steve Howe from YES, the album was released in April of 1972,  but failed to excite any reviewers or record buyers and disappeared without a trace.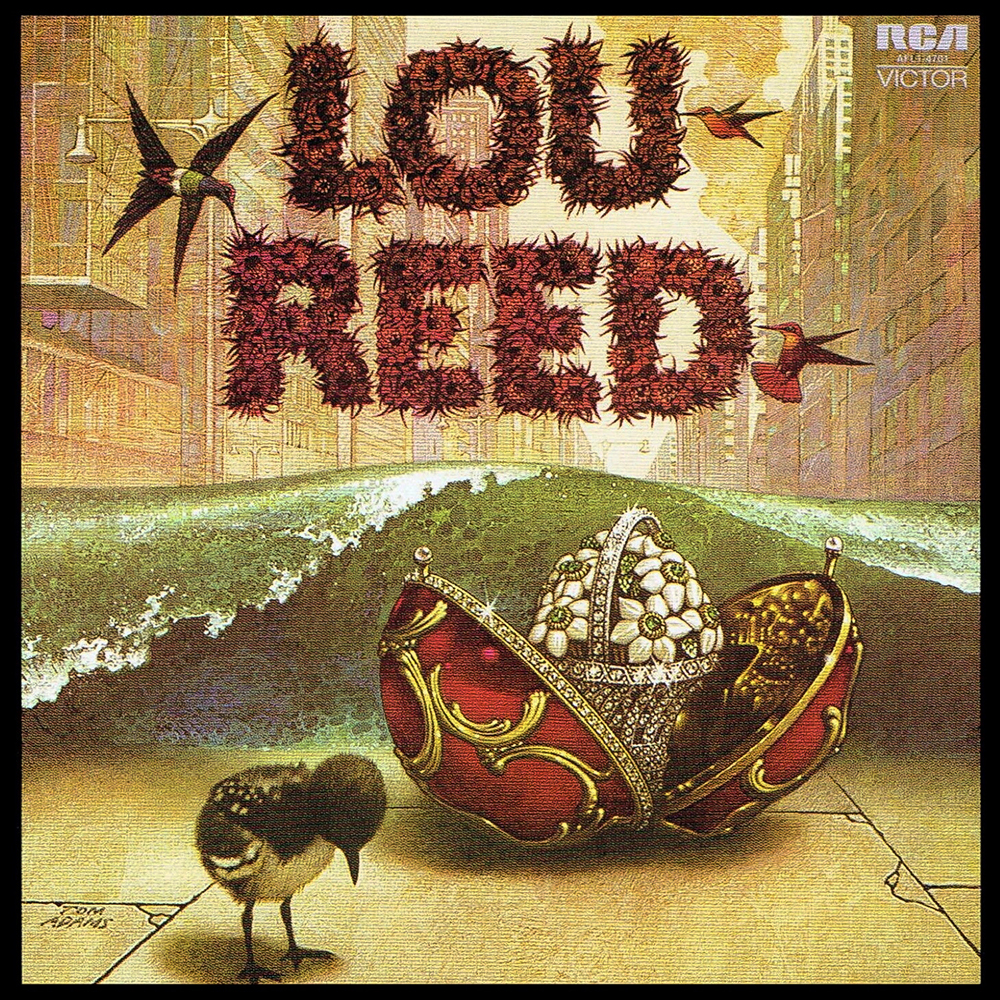 Both David and Defries were convinced that with the right team working with him Lou had the talent to record a successful follow up album. RCA agreed, so Defries arranged for David to work with Mick Ronson and engineer Ken Scott and booked 3 weeks in London's Trident Studios to record what would become Lou's masterpiece.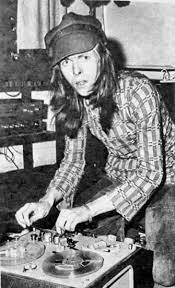 By the summer of '72 Tony, David and Mick had several years experience working in the vibrant London music scene, so knew many of the best session players who were regulars at the many recording studios operating at the time. Session work was often a more reliable way to make a living for great players, as the pay was good and there wasn't the drama associated with being in a group, such as exhausting touring and the chance of not having a hit.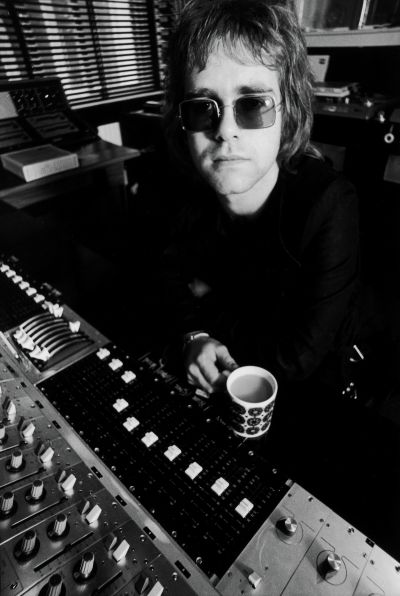 Many musicians who would go on to have successful careers in some of the world 's biggest bands began their careers as session players in London and many of them at some point worked with Defries. People like Jimmy Page, Jeff Beck, John Paul Jones, Elton John, Paul Buckmaster, Rick Wakeman, Tim Renwick, Nicky Hopkins, Steve Winwood, Jimmy Miller, Jim Capaldi, Dave Mason, Jack Bruce and Ginger Baker were all incredibly busy session musicians who played on some of the most successful albums released in the late 60's and early 70's. Elton, who was still Reg Dwight, had a business partner and lover, John Reid who was the UK label manager for the Tamla Motown label. John would get Reg and/or his band Bluesology the piano player gig and sometimes support act on Motown dates. This gave Elton steady income and the chance to develop an outrageous stage presence and powerful songwriting skills all reflected in his early albums and the choice of his stage name Elton John.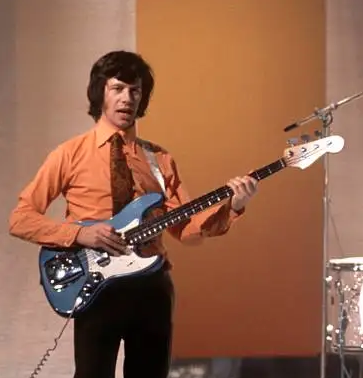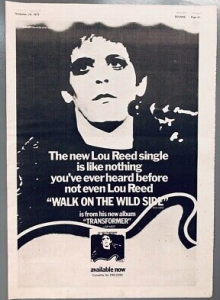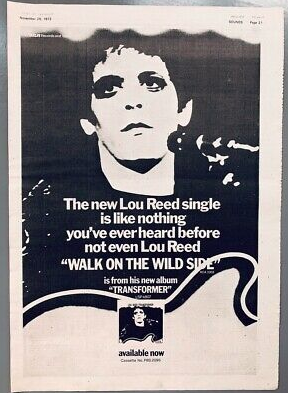 So when Mick and David began work on Transformer, there was no shortage of world class payers they could call on to join the sessions. One of the first musicians Mick booked was Herbie Flowers who Mick had met in 1970 while playing on the original version of Elton John's Madman Across the Water which was recorded at Trident in 1970 during the Tumbleweed Connections sessions. Herbie famously created the now iconic bass line that features so prominently in Walk on the Wild Side, the first single released from the album, which became a massive worldwide hit and remains Lou's most successful song.
Walk on the Wild Side was inspired by author Nelson Algren's 1956 novel of the same name, which itself was titled after the 1952 song The Wild Side of Life. As Lou worked on the song he began inhabiting it with characters from his own life that he had met while working with Andy Warhol.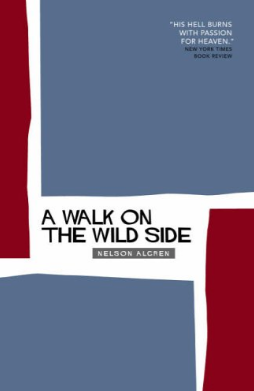 In an NME interview in 1973 Lou Reed told Nick Kent, "I have always thought it would be kinda fun to introduce people to characters they maybe hadn't met before, or hadn't wanted to meet, y'know. The kind of people you sometimes see at parties but don't dare approach."
For a description of each of these iconic Warhol Superstars including Holly Woodlawn, Candy Darling, Joe Dallesandro, Jackie Curtis and Joe Campbell (referred to in the song by the nickname "Sugar Plum Fairy") check out Cherry Vanilla's recollections in the MainMan podcast episode 55.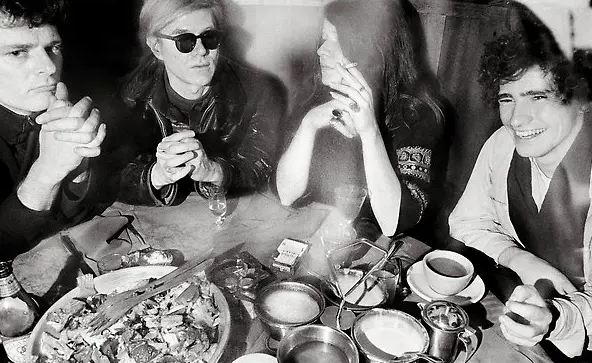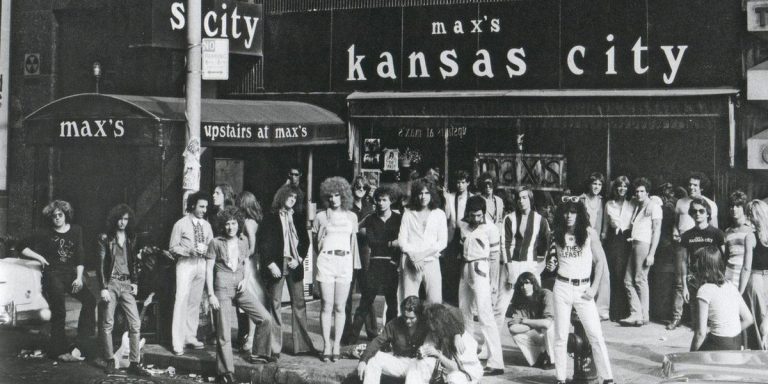 Lou was also living the wild side of life during the recording of Transformer, using heroin and drinking heavily. Several times during the sessions Lou had indulged so much that he passed out and had to be carried out of the studio. None of this impacted his ability to performa and Bowie and Ronno masterfully worked around Lou's availability to complete the album in just 3 weeks.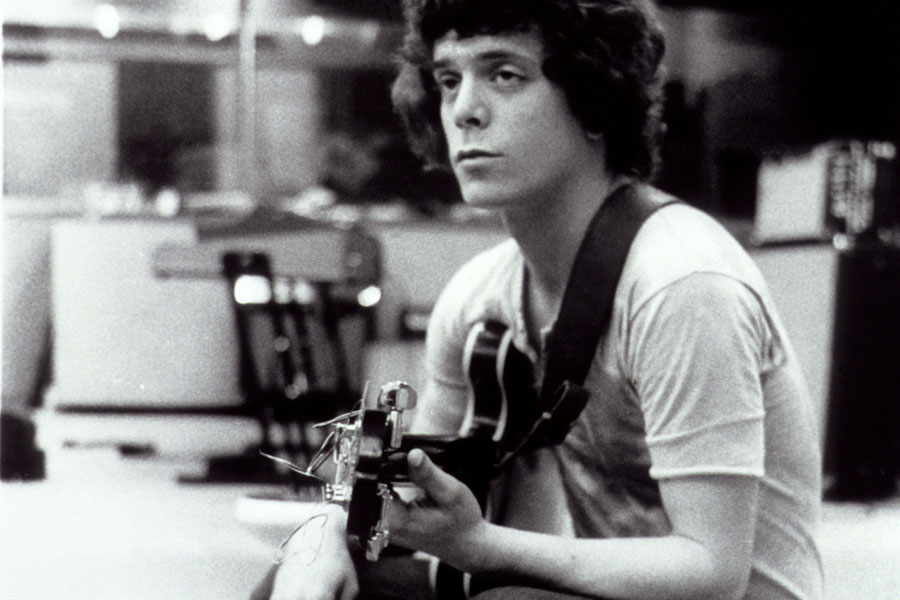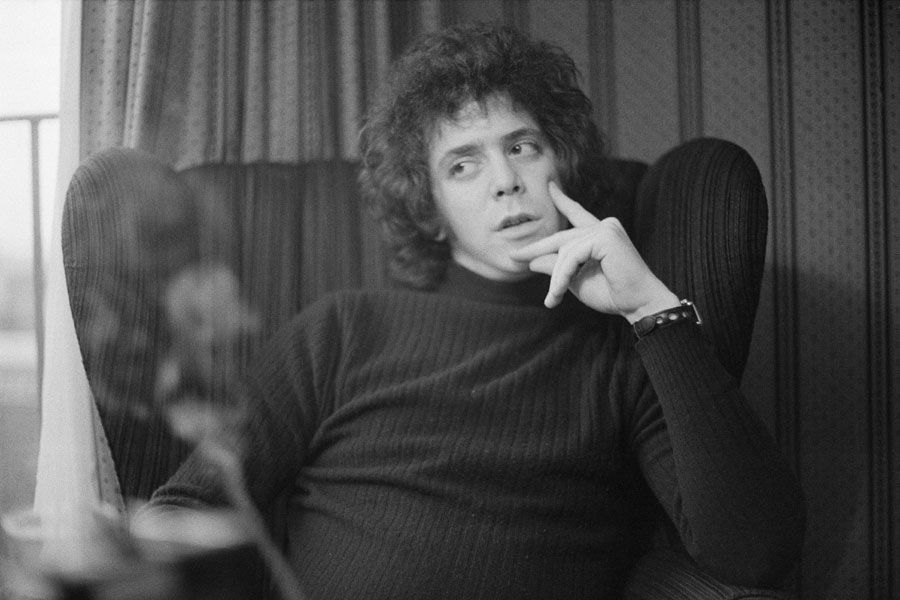 Lou described his drug habit in another 1973 interview "I take drugs just because in the 20th century in a technological age living in the city there are certain drugs you have to take just to keep yourself normal like a caveman. Just to bring yourself up or down, but to attain equilibrium you need to take certain drugs. They don't getcha high even, they just getcha normal."
Lou's songs matched the intoxicating pansexual scene at the time, summarising the swirling mélange of fashion, celebrity, and social change that preceded and resulted from the recording of this seminal masterpiece. When the album was released Lou told journalist Lester Bangs –  "The notion that everybody's bisexual is a very popular line right now, but I think its validity is limited. I could say something like if in any way my album helps people decide who or what they are, then I will feel I have accomplished something in my life. But I don't feel that way at all. I don't think an album's gonna do anything. You can't listen to a record and say, 'Oh that really turned me onto gay life, I'm gonna be gay.' Why shouldn't men be able to put on makeup and have fun like women have?"
Another very good example of all those session musicians that Defries mentions who were very active in the UK music scene at the time and very influential is Klaus Voorman. He and Paul Buckmaster played on Carly Simon's No Secrets album which was also recorded at Trident that summer. Studio players were often called on spontaneously to sit in on sessions and Mick Jagger just happened to be in the studio while Carly was recording You're So Vain and contributed unaccredited vocals on that track, which like Walk on the Wild Side has a classic bass introduction.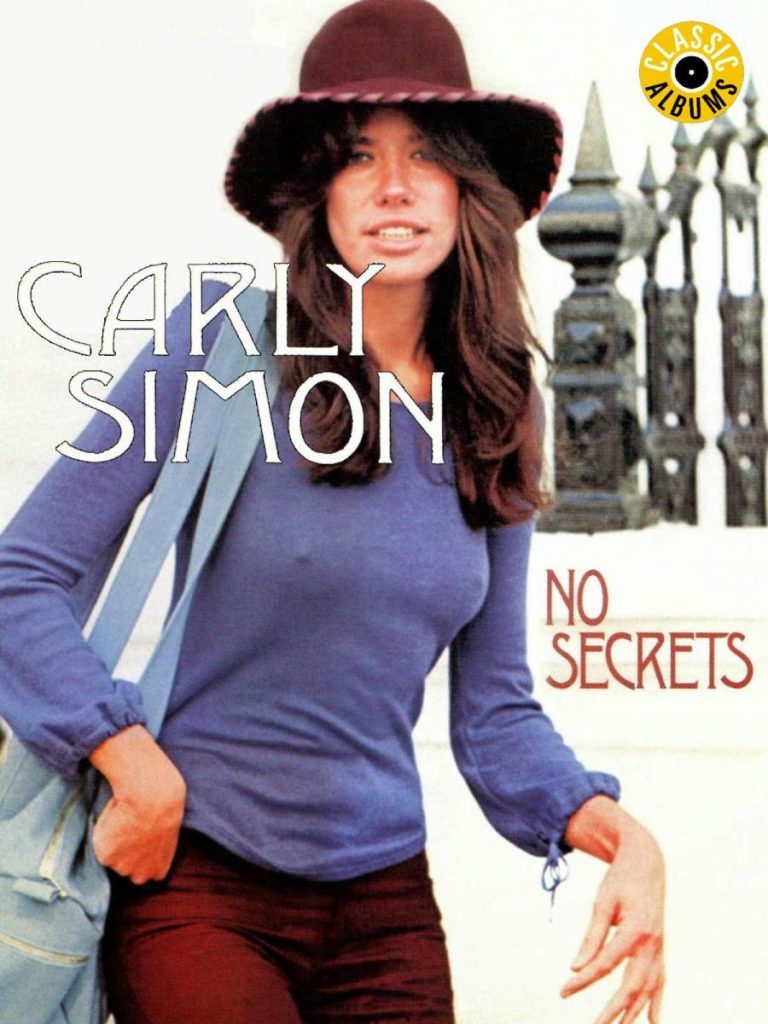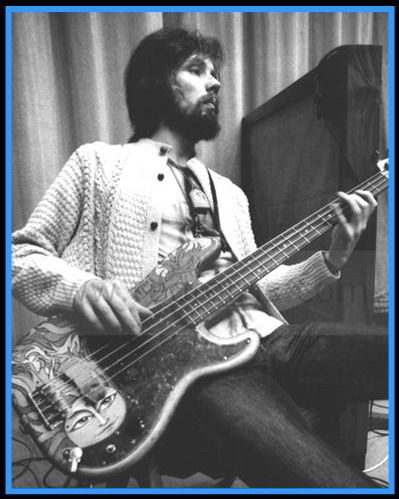 Klaus played bass on dozens of sessions in the late 60's and early 70's, was the bass player for Manfred Mann for 3 years, famously provided the cover art for The Beatles Revolver album – and played with John, George and Ringo on their various solo projects…and Ronno arranged for Klaus to also play bass on Transformer. Another example of an important bass line played by Willie Weeks shows up on Fascination a Bowie song on Young Americans.