"The music press gathered in that room at The Dorchester were completely bewildered about these three, the terrible trio, who did change the way young people thought about music " Tony Defries.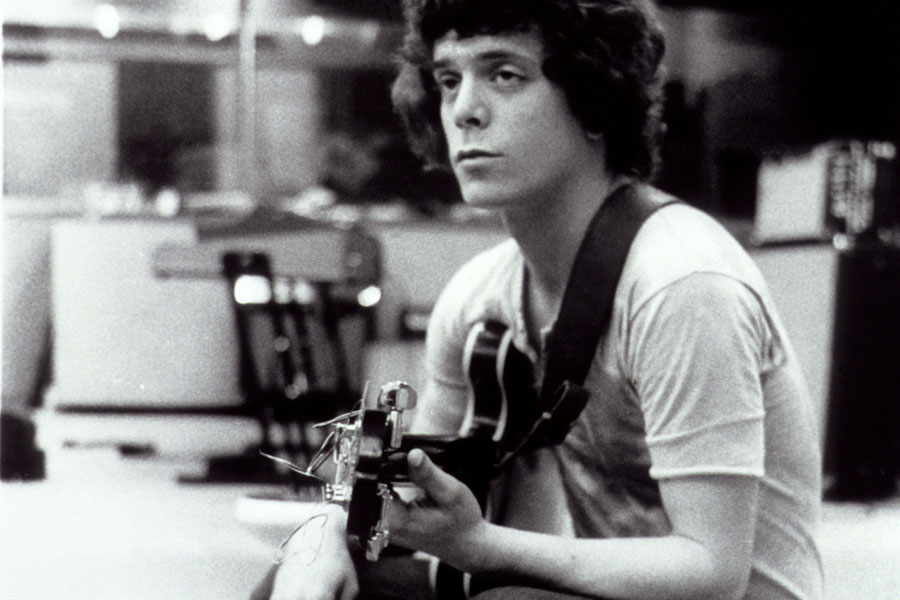 Lou Reed's Transformer album was recorded in London's Trident studios in the summer of 1972. Produced by David Bowie and Mick Ronson the album is regarded by many as Lou's defining masterpiece.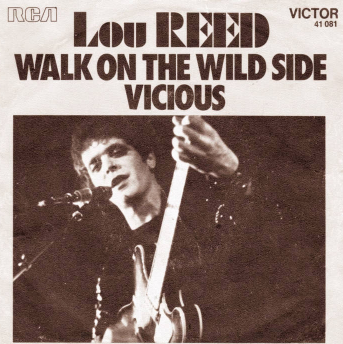 The first single from the album, released in November 1972, was Walk on the Wild Side. The song became a huge worldwide hit elevating Lou from cult status to international stardom. The song is famous, not only for its overtly sexual lyrics, celebrating the hedonism of transexuality and New York's seedy downtown underbelly, but also for its iconic bass intro, played by Herbie Flowers. 
Herbie came up with the now famous riff by playing his acoustic bass pattern on his 'Professor' flatback double bass, which he bought from Hawkes & Sons in London, and then playing another line a tenth above on his 1959 Fender Electro Blue Jazz bass, which he bought from Manny's in New York city.
The riff works brilliantly because of Herbie's great tone and also because of the effect of 'opposing motion'. For the most part, the two lines move in opposing directions to each other. As the two parts approach the middle of their progress up or down the listener experiences a pushing/pulling sensation which then subsides with the resolution of the chord. And the best part of the process for Herbie was that he got paid twice – once for each instrument.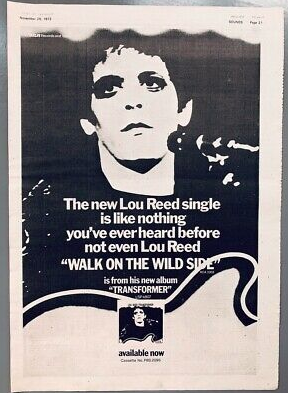 It was common practice for session musicians back in the 60's and 70's to score double or triple payments for playing several instruments in a session, often contributing instrumentation that wasn't really necessary, but paid handsomely.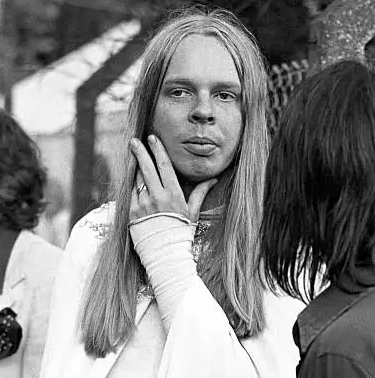 One of the most famous examples was when Tony Visconti was producing the T-Rex session for Bang a Gong (Get it On) in 1971. In those days session musicians often circulated between central London studios hoping to pick up session work on the fly. This way they got to meet all the in demand producers and forged friendships that proved invaluable when chasing work. 
While taking a break from an evening session in the local Wimpy bar Visconti bumped into Rick Wakeman, at that time one of the most respected piano players in the London scene, who was looking for work to pay his rent that week.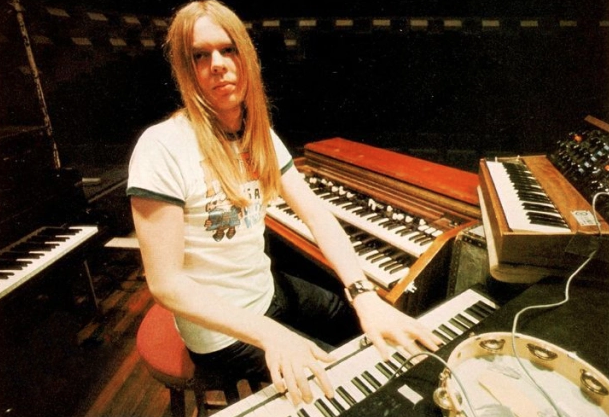 Tony mentioned he was recording with Marc Bolan that evening in Trident Studios and could pay Rick £9 for the session. When he arrived Rick was asked by Visconti to just play a glissando whenever he pointed to him. Rick said, 'but you could do that', to which Visconti replied 'do you want your £9 or not'? So Rick was able to pay his rent and feature on yet another huge hit.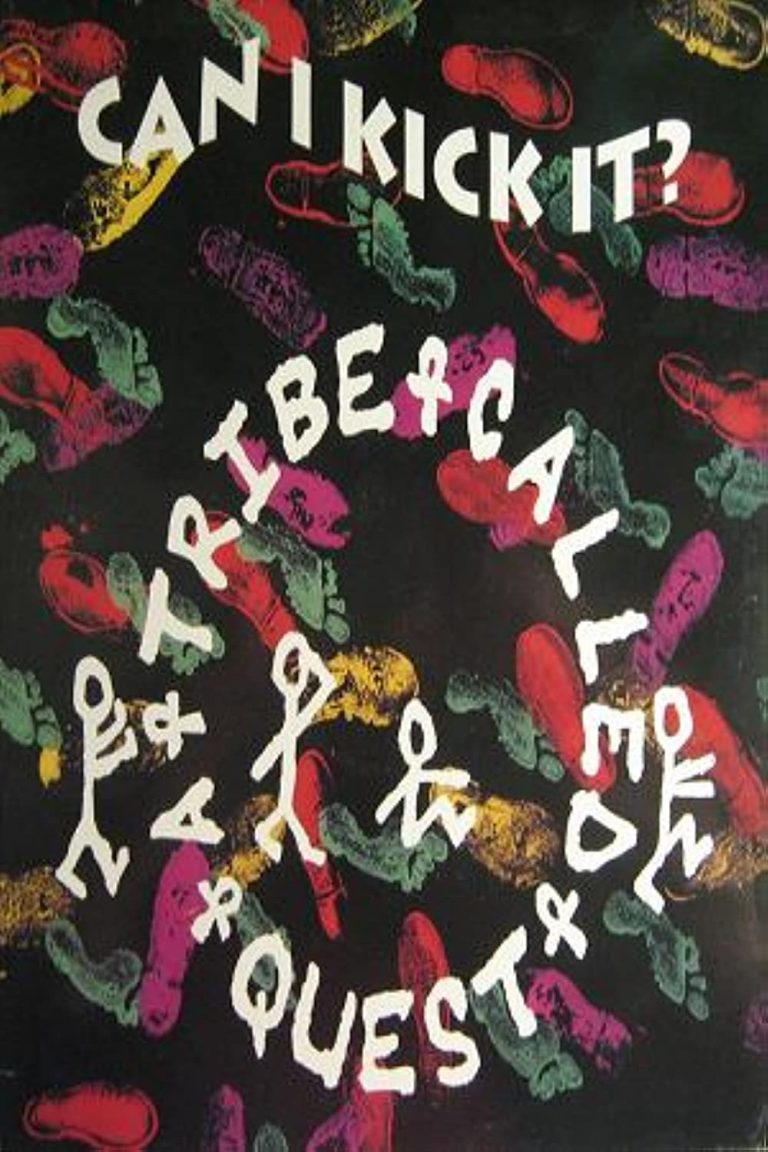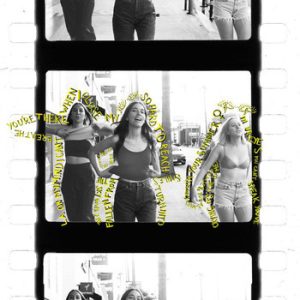 Like many classic songs with standout riffs, Walk on the Wild Side has been sampled many times in the decades following its release.
In 1990 it was sampled by A Tribe Called Quest in their song Can I Kick It, Marky Mark and the Funky Bunch's 1991 hit Wildside was a reinterpretation and most recently HAIM referenced the track in their song Summer Girl from their 2019 album Women in Music Part III and credited Lou as co-writer, due to the sample. 
Lou was one of many artists of the era who openly demonstrated their influences and included them in their own compositions – in effect an early form of 'sampling'. Soul and R&B legends like BB King, Howlin' Wolf, Muddy Waters, Little Richard & Chuck Berry all inspired early British R&B bands like The Rolling Stones, The Yardbirds, Led Zeppelin, all of whom 'borrowed' riffs that were adapted for following generations.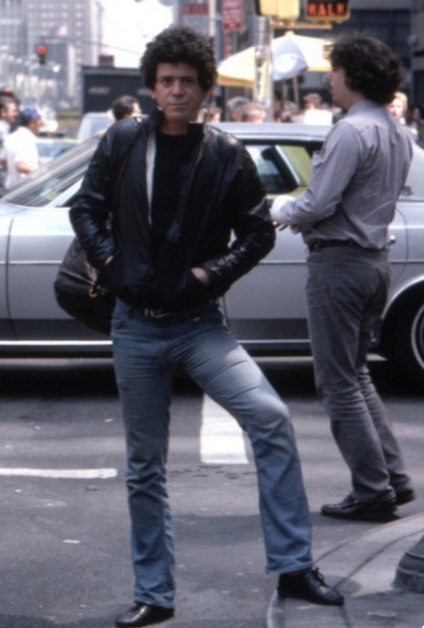 While recording Transformer Lou often used the phrase "Telephone, Telegram, Tell a Queen." There was a very strong underground scene  which had a bitchy dark side that fascinated Lou. It's evident in the lyrics to the song Vicious, which was inspired by Andy Warhol who said 'Why don't you write a song called 'Vicious'? And I said, 'What kind of vicious?' 'Oh, you know, vicious like I hit you with a flower.' And I wrote it down literally."
Lou's New York underground characters in his Transformer songs – people like Jackie Curtis, who said "I'm not a boy or a girl I'm just Jackie", chimed perfectly with the gender lines that David Bowie was blurring at the time. He was emboldened by Lou to write songs like Rebel Rebel, which opens with the line 'You've got your mother in a whirl, She's not sure if you're a boy or a girl'. David took what Lou was doing and made it even more overt and successful.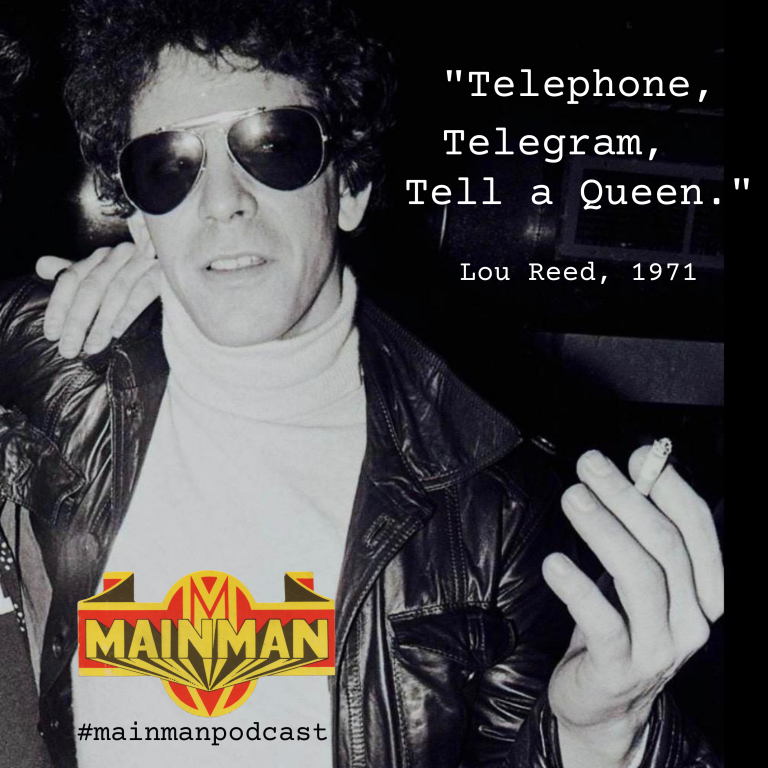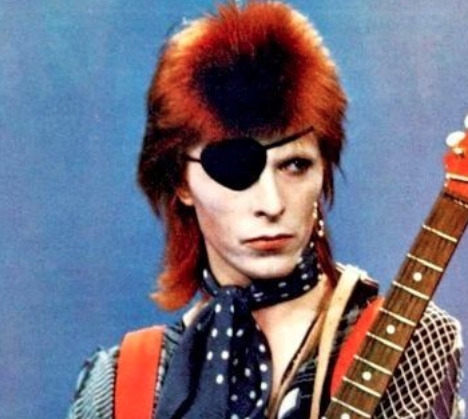 The period when Transformer was recorded was an incredibly busy time for MainMan, who hosted a reception for international music journalists at London's Dorchester Hotel on July 16 following Iggy Pop's King's Cross concert the previous night and David's now legendary show in Aylesbury. At that press event Mick Rock took the now iconic photograph of David, Iggy and Lou, with Defries overseeing his three charges in the background, which has become a defining photograph of the era, signalling MainMan's intentions to "transform the music business', which did change the way people thought about music and changed the way young people related to their favourite music and musicians".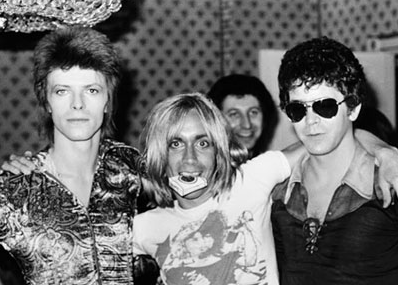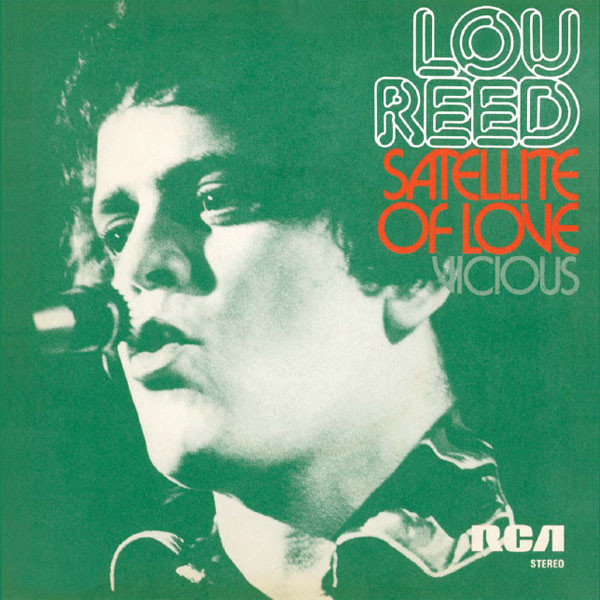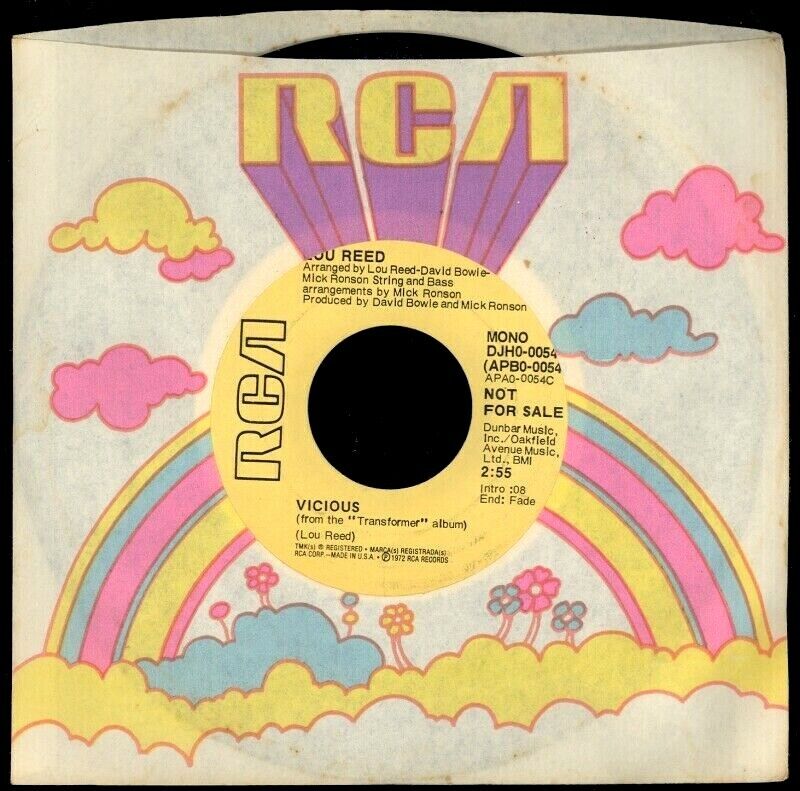 When recording Transformer Defries ensured there was no interference from the record company or any A&R people. The MainMan team were left totally to their own devices and once the three week session was completed, Defries delivered to RCA the master for Walk on the Wild Side, which in his opinion was always Lou's strongest song and the most obvious choice to be the first single. The second single was 'Satellite of Love' followed by 'Vicious'
The other song on the album that would come to be a signature tune for Lou is 'Perfect Day,' a song that had a resurgence in the '90s thanks to its inclusion in the film, 'Trainspotting.' It also hit #1 in 1997 when it was released by the BBC in the UK as a charity single featuring a star studded lineup of singers, including Bono, Elton John, Tom Jones, Suzanne Vega, Emmy Lou Harris, Laurie Anderson and of course David & Lou.
Tony's MainMan philosophy was always to allow his clients the financial freedom to explore their artistic talents without any external forces, such as accountants or business managers, restricting their vision. So when he saw and heard acts like Bowie, Lou and Iggy perform and spotted what he thought was the potential to become stars, he was able to provide his artistes the support to perform and record without barriers.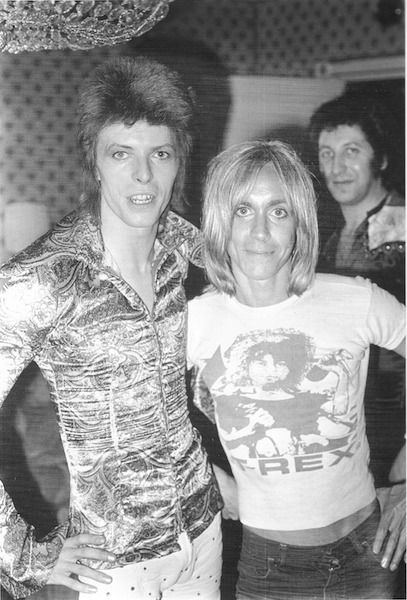 50 years after it was recorded Transformer is still being hailed as a cultural masterpiece, including a superb analysis by Ezra Furman whose book Transformer is a fantastic analysis of Lou's most acclaimed work.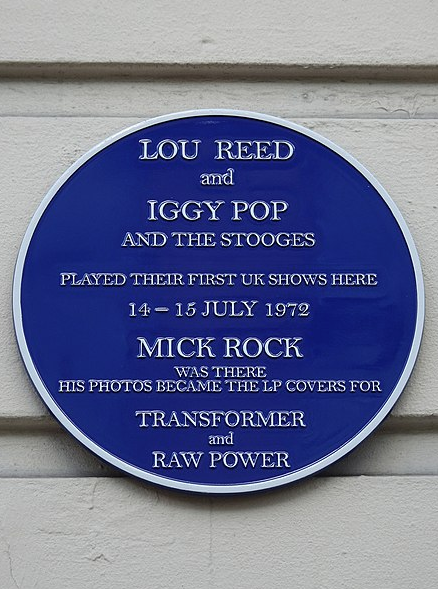 In July 2022, Thurston Moore unveiled a Blue plaque commemorating Lou Reed, Iggy Pop, The Stooges, Mick Rock and the albums Raw Power and Transformer erected by Scala at 275 Pentonville Road, London, the site of the original King's Cross Cinema.